Where the world gathers for
plating, anodizing, & finishing Q&As since 1989
-----
HCl fume control in plating / galvanizing shop
2003
Q. I'm responsible for a hot dip galvanizing plant for pipes. In this plant, acid fumes escape from HCl tanks. I wish to know how I can collect these fumes and discharge in air so those fumes will not effect our environment.
Mian Shafqat Ali
Ramna Pipe - Lahore, Punjab, Pakistan
---
2003
A. Hi Mian !
It sure seems that the industry in Canada and the USA has to comply with some pretty hard, sometimes harsh, air pollution standards compared to other countries.
Back in the 70's I recall hearing a Pakistani minister on the radio saying that 'we don't care too much about pollution, we just want jobs'.
Firstly, being somewhat ignorant of galvanizing plants, I thought that the main acid was sulphuric, not HCl.
Anyhow, to your problem. ... assuming it's HCl !
1. You'd have to design/make some fume hoods to capture the fumes. This should be done professionally. Good capture at source means less airflow, ie. CFM. Hoods to be made from ideally PVC or, if impact is a problem, then from the so-called dual laminate material of fibreglass bonded to the PVC.
2. Having done that ... and you sure CANNOT use mild steel for the hoods ... use PVC ducting to, say, the roof.
3. On the roof (assuming good accessibility) you'd have a corrosion resistant fan PRECEDED by a 'scrubber'.
4. Scrubbers come in all configurations AND expense! What I have found to work fairly well is a 2 stage horizontal flow mist eliminator using state of the art PVC blades. This should be constantly washed down! You could also use a Na0H recirculation system, ie. a tank + a pump + a water make-up float (most necessary as otherwise the tank level will drop due to evaporation). This is a fairly economical approach
Mind you, if you said SULPHURIC, I'd opt for a stainless hood + PVC ducting and the above horizontal airflow mist eliminator. Why stainless? Because the hoods I have designed were mega long and structural integrity was required. Have a look in the finishing.com library for some background data. If you have any further questions, let us know.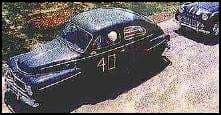 Freeman Newton
[dec]
(It is our sad duty to advise that Freeman passed away
April 21, 2012. R.I.P. old friend).
---
2003
A. Dear Mian Sb,
HCl fumes can be collected through a PVC/Plastic/FRP Hood over the bath/tub. Install a plastic drum in between the suction blower and hood. Spray water from the top and discharge it from bottom to another drum. Circulate through a centrifugal PVC pump. Pull the fumes through PVC/plastic blower. Recycle dilute acid for other purposes.
Anjum Sharif
chemicals - Faisalabad, Pakistan
---
2003
A. Hold your horses, Anjum!
That response of yours is, technically speaking, full of holes. That drum/spray design is dinosaur crude. It will, depending on the spray water (concentration and amount and dispersion) capture some of the acid, but certainly not all.
Further, you are sure generating DROPLETS ... and those droplets, many of them anyhow, will go to the fan. Ah. Now what? If you have a badly made fan, they'll cause problems (e.g., attack on the drive mechanism, perhaps even blade problems). Then the fan will exhaust those 'fumes' to atmosphere ... which over here you'd get people very upset and ornery and wanting, rightly, to close you down!
Surely you have qualified/experienced thermoplastic fabricators around ... and if so, they would know (SHOULD know!) about relatively inexpensive mist eliminators such as I earlier mentioned (I have over 3 million cfm of annotated background experience of these) which will PROTECT the fan (in which case maybe a (plastisol?) coated steel fan might be okay let alone be far cheaper than a plastic one) and reduce the emissions to a paltry fully efficient l2 microns.
In all fairness to you, when I moved to B.C. in 1979 I encountered archaic wood spraying (PCP!) devices not too far off from your open drum method ... but they soon moved to mist eliminators... and away from PCPs!
I think that we should all try to protect the environment.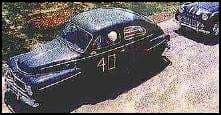 Freeman Newton
[dec]
(It is our sad duty to advise that Freeman passed away
April 21, 2012. R.I.P. old friend).
---
---
March 30, 2012
Q. WE ARE USING PRE TREATMENT CHEMICALS IN ZINC PLATING FACTORY, WHERE WE ARE FACING PROBLEM OF STRONG ODOR AND FUMES FROM ThE DERUSTING / DEGREASING CHEMICAL WE USE.
KINDLY SUGGEST SOME ADDITION / SOME REMEDIES FOR THE SAME.
ASHOK SURVE
shop floor - MUMBAI, MAHARASHTRA, INDIA
---
April 4, 2012
A. Hi, Ashok. As you see, we've appended your inquiry to a similar earlier one suggesting that you need a proper exhaust system and fume scrubbing system if you don't have one. Also see letter 43515 as a reminder that you must not use air agitation in your pickle tanks. Letter 39277 suggests perhaps using a more dilute pickling solution and inhibitors. Good luck.
Regards,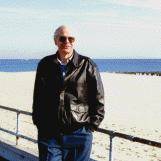 Ted Mooney
, P.E.
Striving to live Aloha
finishing.com - Pine Beach, New Jersey