Where the world gathers for
plating, anodizing, & finishing Q&As since 1989
Repairing Rusted Area on Galvanized Boat Trailer
(
-----
)
2003
Q. I have a Galvanized Boat trailer that has some rust spots from use in saltwater. Most of the rust is surface type on support brackets that are welded to the frame. I do not want to paint over the rusted areas. A few questions pertaining to Galvanized problems:
A. How can I clean galvanize for a better Trailer. appearance?
B. After sanding the surface rust off in some spots, what should I use to prevent rust again?
C. Is there a product or procedure that I can use to obtain the galvanized protection again over the clean rusted area's from the Saltwater?
DAVID STOKES
- Wellsville, Pennsylvania
---
2003
A. Galvanized materials were dipped into molten zinc; the zinc sacrificially corrodes to protect the steel. Corrosion of a galvanized material occurs in two stages: first the zinc corrodes, leaving white corrosion products often called "white rust"; then the steel corrodes, leaving the familiar reddish-brown "red rust".
Once you see any powdery red rust, there is no more zinc. The best repair is probably a zinc-bearing paint called 'Cold Galvanizing Compound / Zinc Rich Paint. No paint or other repair will equal the original galvanizing, but it may be pretty good. Good luck.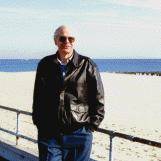 Ted Mooney
, P.E.
Striving to live Aloha
finishing.com - Pine Beach, New Jersey
---
2003
A. I saw a can of cold galvanizing on Sat. It is a zinc rich paint that looks more like silver than galvanize. Do not expect much from it on a salt water boat trailer.
James Watts
- Navarre, Florida
---
2003

I think I'm going to rub as much rust off I can and apply a product called POR-15 [affil. link to info/product on Amazon] and paint a Glaze Gray over the POR-15. This may resolve the rust appearance on the boat trailer. Thanks again for all the help.
DAVID STOKES
- Wellsville, Pennsylvania
---
2006

Q. I am currently restoring a galvanized boat trailer. I have several questions mostly to do with safety. The surface of the trailer varies from good (galvanized layer still intact) to completely rusty.

Are there any hazards involved with sanding, grinding or sandblasting a galvanized trailer? Will a particle respirator be good enough protection? If the surface is completely rusty is it safe to assume that any zinc from galvanizing has flaked off long ago. Also if you were to grind off the galvanized layer is it safe to weld these areas as you would any mild steel?

I am only planning on removing the rust etc. from the bad areas and leaving the parts with the good galvanized alone, what would be the best way to prime and paint steel that is only partially galvanized?

Thanks in advance for the help.

Scott Jackson




hobbyist - Chester, Vermont, USA





---

2007

Q. I have a painted boat trailer and am looking for advice for the right coating that would prevent rust and seal the metal. I am having it media blasted.

I have been referred to an epoxy paint and also a zinc paint.

Any help would be appreciated.

Mike Newhouse




- Corpus Christi, Texas





---

August 31, 2007

Q. I have a Galvanized boat trailer and I was wondering if it would be ok to give the trailer an Acid bath like you would on old Aluminum to make it look like new again

Denis Kenshalo




- Merced, California, USA




---
2007
A. Scott, we have many threads here about welding galvanized steel. If you inhale the fumes you are likely to get 'metal fume fever' (try searching the site with that search term for more info). So make sure you have very good ventilation, and preferably it should be done by a pro with an air pack. I don't see any danger in sanding or blasting, but wear a respirator or at least a painter's mask when sanding anything -- you are not supposed to fill your lungs with particulates no matter what they are. I think you are best served by leaving as much galvanizing in place as practical. I think the 'cold galvanizing spray' is a pretty good finish.
Mike, epoxy paint is fine if the metal is pretreated, but I think a zinc rich paint is best for a trailer because the zinc sacrificially corrodes, protecting the steel.
Denis, the acid bath would immediately and completely remove the galvanization, leaving you with plain steel highly prone to rusting. Sorry, but galvanization is not a decorative finish. If you don't like the look of your old trailer, prime it with self-etching primer designed for galvanized finishes, then a top coat of whatever you like. Good luck!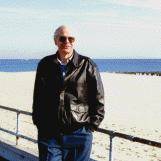 Ted Mooney
, P.E.
Striving to live Aloha
finishing.com - Pine Beach, New Jersey
---
March 11, 2009
A. Go for a Zinc Rich Primer - if properly prepared, these can provide protection as good as Galv. You can put a barrier coat over the whole lot as well if you want - this will extend the life of the system.
Simon Williams
- London, UK
---
March 30, 2009
Q. Hi Folks. I have a custom boat trailer that is rusting. Anyone with tips and product suggestions please chime in.
Kevin Mc grath
consumer - Redway, California USA
---
September 20, 2012
Q. Hi there,
Currently, my company is doing this steel roof structure at seashore jetty house project and client wants us to hot dip galvanize the steel structure.

The steel structure is already fabricated and uses galvanized paint.

Should I go for hot-dip process or galvanized paint is enough?
SENTHIL
- Singapore
---
September 20, 2012
A. Hi, Senthil. I doubt that zinc-rich paint offers the protection of hot dip galvanizing. Because the work is already done though, as a practical matter it's probably a good idea to offer the client the painted roof at a discount.
Regards,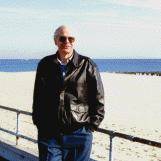 Ted Mooney
, P.E.
Striving to live Aloha
finishing.com - Pine Beach, New Jersey