Where the world gathers for
plating, anodizing, & finishing Q&As since 1989
-----
How to Electroplate
2003
I want to find out how to electroplate using a copper sulphate [adv: item on eBay & Amazon] solution. I want to plate zinc with copper for a school project. Someone told me there is a way to electroplate using a sulfuric acid and copper sulphate solution. Can you please tell me that way. I am in 9th grade.
Thanx a lot,
AHMAD
- Khobar, Eastern, Saudi Arabia
---
2003
No, don't do that, Ahmad. First off it's a bit dangerous to use sulfuric acid [affil link] except under the direct supervision of your lab instructor. Second, it doesn't work anyway--you cannot properly electroplate an active (base) metal like zinc with a noble metal like copper. Instead, see our FAQs and either plate a nickel coin with copper, or plate a copper item with zinc. It will be a better demonstration.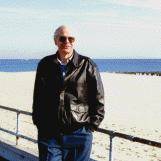 Ted Mooney
, P.E.
Striving to live Aloha
finishing.com - Pine Beach, New Jersey
---
2003
Hi Ahmad,
You ask about if you can plate zinc by copper or not and if you can plate by copper sulphate and sulfuric acid or not. First you cannot plate zinc (active metal ) directly by copper sulphate and sulfuric acid so let us first talk about copper electroplating. There are many different solutions used in copper electroplating we will talk about only two solutions
1- copper cyanide solution . These solution contain copper cyanide + sodium or potassium cyanide + sodium carbonate / washing soda [affil link] + sodium hydroxide . And you can plate any metal in these solution like zinc metal
2- acid copper solution . These solution contain copper sulphate + sulfuric acid in these solution you can not directly plate the active metal like zinc , AL but first must be plate in copper cyanide solution then plate in acid copper.
Dear Ahmad you must take care when you deal with these chemicals like sulfuric acid it is very dangerous and never do not add water to it and also copper cyanide, sodium cyanide and potassium cyanide. It is very very toxic chemicals materials and you must wear hand rubber gloves [adv: item on eBay & Amazon] when you handling it. If you need more information about copper plate let me know.
Finally goodbye,
Aly Gomaa
Universal Co. - Giza, Cairo, Egypt
---
2003
School children must NOT be encouraged to use highly toxic chemicals such as cyanides, unless of course you want to reduce their class sizes and hence cut the education budgets. Poisonous chemicals are highly dangerous and must be treated with great care and expertise.

Trevor Crichton
R&D practical scientist
Chesham, Bucks, UK
---
2005
I am just a hobbyist, but couldn't you use a solution such as ammonia [adv: item on eBay & Amazon] and water in order to produce Cupric Hydroxide salts, and then use such salts to copper plate other metals?
David Poole
- Tustin, California, USA
---
2005
Cupric hydroxide is not soluble, David, although some other salts of ammonia and copper might be. copper sulphate is the best salt to use; the issue is what metal to plate it onto, and it needs to be fairly noble like nickel, not a base metal like zinc.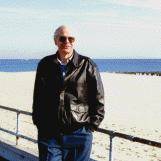 Ted Mooney
, P.E.
Striving to live Aloha
finishing.com - Pine Beach, New Jersey
---
2006
Hi,
I'm in std 10. I have to do a project for a science fair. I have to do electroplating. I took a copper plate, Metallic spoon. I planned to plate copper on the metal spoon. Is it worthwhile. I'm using copper sulphate solution. I want to know how to connect the copper plate,spoon,plug key,battery with a wire. Please help.
Madhuri J
student - Visakhapatnam, Andhra, India