Live! From beautiful Pine Beach New Jersey: Welcome to the world's most popular metal finishing website
topic 21285
Copper Plating Issue: Uneven distribution, 3 times as thick on one side of strip
A discussion started in 2003 but continuing through 2018
2003
Q. Dear Sir,
We are doing copper plating on CRCA steel strip of 0.350 mm thickness and 300 mm width on continuous copper plating line. We are facing the problem of the plating. I am writing below the details of process and the problems. Kindly advise.
Copper Plating Process :
· Using 11-tank Copper plating process, 7-tank cleaning process, two tanks plating process.
· First strike plating tank # 8, having pH 11.04, KCN: 5.2 g/l, CuCN : 21.44g/l, Rochelle Salt: 12.65 g/l, Carbonate : 118.68 g/l. Current : 2000 Amps. Four Current Rollers, 3 bottom rollers, 7 anode baskets, Cu anode in 1" dia X 3" long pieces placed in baskets, level above the solution level. Tank Capacity : 11,000 l.
· Second Main plating bath # 9, having pH 12.4, KCN: 11.44 g/l, CuCN : 51.82g/l, Rochelle Salt: 15.18 g/l, Carbonate : 143.52 g/l. Current : 3000 Amps. Four Current Rollers, 3 bottom rollers, 7 anode baskets, Cu anode in 1" dia X 3" long pieces placed in baskets, level above the solution level. Tank Capacity : 11,000 l. line speed 20 ft/min.
Problem :
· Cu thickness not even on both the sides of the strip, i.e., topside & bottom side. One side is 3 times the other side (checked under microscope). · Average copper coating thickness (checked by chemical stripping method) side of the strip (strip width 300mm , thickness 0.350 mm), i.e., left & right more. Center 7.15 Microns, Left side 9.1 microns. Right side 9.17 microns. · No peel off, blister problem, adhesion is good.
· Cu anodes do not dissolve, consumption of CuCN high.
Does copper plating has affect on microstructure of steel strip?
Kindly advise .
SUKHDEV NARAYAN
- VADODARA, GUJARAT, INDIA
---
2003
A. It is necessary to consider the amount of free cyanide in the bath. 10 g/l.
Ivan Noguera
- Colombia
---
2003
A. Mr Narayan,
Please maintain:
Free cyanide above 12 to 13 GPL. Minimum.
Check that copper Cyanide level is above 18 GPl to 20 GPL.
Reduce Carbonates to 80 GPL
Check current uniformity at every individual busbar with a tong tester in Amps drawn, once a shift.
Increase anode area by 25 % if possible.
Circulate the solution using a pump (not air) against the flow of sheet.
Chemistry and some physical aspects will help uniform deposits.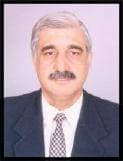 Asif Nurie
- New Delhi, India

With deep regret we
sadly advise that
Asif passed away
on Jan 24, 2016
---
---
Copper plating near middle of long rods is not thick enough
January 17, 2018
Q. We are coating copper on low carbon steel rods from 12 mm dia to 19 mm dia with the length of 8 feet and 10 feet.

Getting 25% low thickness on middle of the rod. Our deposition is 250 micron.

Kindly guide us for check points and corrective action for the same.

Regards,
Amalendu Nayek
- Kolkata/West Bengal/ Kolkata
---
January 2018
A. Hi Amalendu. You posted your question on a thread about passive copper anodes, but I moved it because I don't see a good reason to attribute this problem to passive anodes. It's probably more about current distribution, although 25% variation is pretty good already :-)
Are you doing acid copper plating? If so, I hope you did a nickel strike or a cyanide copper strike or your problems are just beginning because acid copper won't adhere to steel :-)
Are you racking these rods vertically or horizontally? If vertically, shorter anodes (or baskets) should help considerably. The copper goes where the current flows, and shorter anodes will mean the current has to travel further (against greater resistance) to get to the bottom of the rods, causing lesser thickness at the bottom and more in the middle.
Regards,
Ted Mooney, P.E. RET
finishing.com
Pine Beach, New Jersey
Striving to live "Aloha"


If you have a question in mind which seems off topic, please Search the Site