Where the world gathers for
plating, anodizing, & finishing Q&As since 1989
-----
Problem with bright nickel
2003
Q. Hi,
As I said in my first inquiry which I do not receive anything about it until now: In my co. there is an electroplating line. In this line there is one copper cyanide tank and one watts nickel bright tank. We are plating steel and (Zn + Al )alloy diecast. In the same two tanks, copper and nickel!
The problem is there in no stability in the quality of nickel layer in zi + al alloy, especially in the high current area. It is sometime not clear in nickel layer although it is very good in low current area and in steel parts. We try with the chemical degreasing for the alloy special cathodic degreasing and the neutralization tank but non-effective. we try with pH and the other condition of nickel tank and copper tank but also non-effective. Also the chemical analysis of all tanks in the line is optimum so what do you think about this problem? Maybe we need two separate nickel tanks, one for steel and other for diecast with a different condition? Or we must add a new high efficiency copper cyanide tank or acid copper tank after which we have it new for diecast only? Finally, thanks for everything.
Aly Gomaa
Universal for Gass Cooker - Giza, Cairo, Egypt
---
2003
A. Zinc and Aluminum require different preplate cycles than steel. Preplate cycle for zinc;
1.Mild alkaline cleaner or cyanide leaner with low alkalinity.
2.A short dip in a mild acid solution
3.Copper plating (15-20 microns)
4. Dip in mild acidic solution (you should change this solution often).
5. Nickel plating.
Preplate cycle for Aluminum ( is it cast aluminum?):
1. Alkaline cleaner (etching or mild etching depends on the aluminum!)
2. Deoxidizing solution.
3. Zincate
4. Dip in 50% nitric acid
5. Zincate
6. Copper
7. Acidic dip
8. Nickel
If your preplate cycle is different, please let me know so I can see if there is a need to change your cycle. Different nickel solution for steel and zinc are not a must.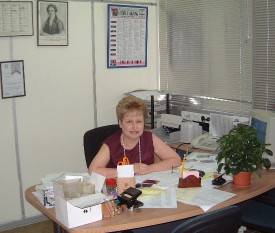 Sara Michaeli
Tel-Aviv-Yafo, Israel
---
2003
Q. Hi Sara, thanks.
You do not understand what I mean. First I know different methods to plating Al or Zamac alloy. We have special chemical degreasing tanks for (ZINC + AL) alloy as following 1-dipping alkaline chemical degreasing 2- cathodic degreasing 3- dipping neutralization (weakly acid pH 2.5-3) 4- copper cyanide 5- dipping neutralization 6- nickel tank so as you see the sequences is optimum as I think you say in your steeps 1- alkaline cleaner what kind of cleaner 2- mild acid what PH of solution 3- copper 15-20 micro what kind of copper which will give me these thickness in in these alloy direct finally may be you do not understand my problem
Good Day,
Aly Gomaa Farid
Universal for Gass Cooker - Giza, Cairo, Egypt
---
2003
A. Dear Aly,
How are you many years now since I visited your co. I know you . Hope you remember me. With high respect to Sara she didn't understand your question. You talk abut plating of zinc diecasting which is called [zamak] or zama I think you used [zama 5]. Take my advice which I gave you 7 years ago: make acidic copper after the cyanide copper so your cycle will be as follows:
1-degreasing [anodic]
2-rinse
3-cyanide copper
4-rinse
5-acid copper
6-rinse
7-nickel
8-rinse
9-chrome
Best regards,
Raafat Albendary
National Plastics Electroplating - Cairo, Egypt
---
2003

Hi Raafat,
I do not remember you because I do not forget you or your magic big car, how are you? From one week ago I already tried with acid copper as a sample in lab.
Thanks Raafat talk to me.
Aly Gomaa Farid
[returning]
Universal for Gass Cooker - Cairo, Egypt