Where the world gathers for
plating, anodizing, & finishing Q&As since 1989
-----
Soldering of zinc plate
2003
Q. I am wondering about how to solder zinc plate, (.5 mm gauge) and what the health and safety requirements are (as scienide [sic] gas is emitted when zinc burns). I know this isn't part of the finishing process, but would appreciate the info.
Arthur Needham
- Taunton, Somerset, UK
---
2003
I don't believe there is any such gas as scienide, Arthur. You might be thinking of cyanide gas (HCN), but that would not be generated by soldering of zinc either.
What does happen when welding zinc plated materials, however, if that some of the zinc will vaporize, and breathing a lot of this material can cause "metal fume fever". We have many threads on line on that subject if you search for that term.
The melting point of zinc is about 720 ° F, so vaporization should not be a major issue at soldering temperatures (according to my understanding). But you would want good ventilation to avoid breathing the flux fumes anyway. You've haven't given us much indication of your actual situation, so we'll wait for you to get back to us with some more detail. Good luck.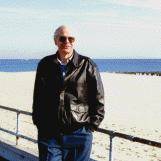 Ted Mooney
, P.E.
Striving to live Aloha
finishing.com - Pine Beach, New Jersey
---
June 22, 2009
Q. How to solder zinc plated iron
I am confused & tried many methods like I have used several fluxes like HCl based rosin also I have tried soldering at 450 °C & used 100W iron instead of 50W.
Tried other factors like dipping of soldering material in Pot.
But all in vain.

Need help!
Rahul Sharma
Quality Engineer - Delhi, India
---
January 1, 2013
A. Hi Rahul. My father was a plumber/roofer and always said that the only way you can solder zinc properly is with a solder bolt (one of those heavy iron blob soldering irons on a stick that you'd get red hot over a propane flame).
I have no idea if he was right or wrong, but he successfully soldered galvanized gutters with his method ... and I suppose he could be right that the mechanical scrapping with the bolt, and/or the absence of flame are important for soldering zinc.
Regards,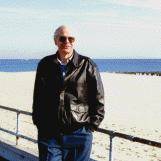 Ted Mooney
, P.E.
Striving to live Aloha
finishing.com - Pine Beach, New Jersey
---
January 28, 2017
A. Galvanizing (Zinc coated steel / also called galvanized tin).
Clean of oils, a flux of HCl (also called muriatic acid, or hydrochloric acid), or zinc chloride (which can be made with pure zinc and HCl) or ammonium chloride (Sal Ammoniac) which also is sold in blocks to clean copper hand soldering irons).

The Flux forms a zinc chloride on the surface of the steel where applied (Apply only in solder joint), the joint can be soldered with 50/50 solder using a properly sized cleaned and tinned (solder coating on the bright clean copper tip) copper hand soldering iron (usually several of these irons are pre-heating in the fire).

Caution: some metals are volatile at low temperatures and create toxic or deadly fumes.
Zinc, when heated makes fine spider webs that float in the air, when we breath these toxic fumes we break down in night sweats and chills (we become sick like from a deadly Flu) Fume fever.

For zinc die cast I would try muggy weld products.
Richard Butcher
- Selma Oregon. USA