Where the world gathers for
plating, anodizing, & finishing Q&As since 1989
-----
Bright spotting in satin nickel finish
2003
Why are we getting little bright spotting on our Satin Nickel Finish ? We have done everything our supplier recommended, and even put a new solution in which lasted about 4-6 weeks before the problem came back again.
Tony King
- WAITAKERE, AUCKLAND, NEW ZEALAND
---
2003
WHITE PATCH IN SATTIN NICKEL BATH IS DUE TO LOW CHLORIDE , MAINTAIN CHLORIDE AT 75GM/LITER OR IT CAN BE DUE TO LOW BORIC ACID IN THE BATH, OR IT CAN BE DUE TO EXCESS OF WETTING AGENT IN THE BATH. HOPE THIS WILL SOLVE YOUR PROBLEM. BATH TO BE OPERATED WITH OUT FILTER WHILE PLATING AND WITH OUT AIR AGITATION WHILE PLATING.

Panjala Mukesh
fashion jewelry mfgr.
Hyderabad, India
---
2003
I have a feeling that it has to do with the filtration. Do you filter your satin nickel solution in and out everyday? As for the recommendation for wetters, in satin nickel no wetter is allowed!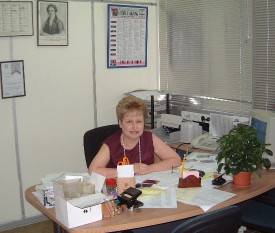 Sara Michaeli
Tel-Aviv-Yafo, Israel
---
2003
Thank you Sara,

Sorry for the delay in replying, We do not go near the Satin with wetting agent.

We do filter regularly,for instance we filtered out the solution, replaced anode bags, wiped out the tank, and re-filtered back in,we then added in some more Satinkote as the finish was glossy, and this worked for up to 2 hours, we then added some more Satinkote to keep the satin finish regular, and then about 1 hour after we had the bright spotting appear on the base of the component. We have our product slowly moving back and forth with a bump during this process to eliminate any bubbles.

I look forward to a reply.
Tony King
- Waitakere, New Zealand
---
First of two simultaneous responses -- 2003

How about contaminations being dragged into the tank? Is the upstream rinsing of parts adequate, or is there a source coming in from the extraction system, ceiling or somewhere else?

Trevor Crichton
R&D practical scientist
Chesham, Bucks, UK
---
Second of two simultaneous responses -- 2003

You need to filter the solution with Kesalgarh powder (its a media for more fine filtration ) along with carbon. Also dummy the solution at low current density at the same time , then make addition of primary additives little higher quantities (10% of the make concentration ) satining agent to be added at normal way same concentration as you add in regular basis, all the best for a smooth production and bright spot free finish.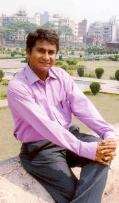 Praveen Kumar
plating process supplier
Mumbai, India
---
2003
I agree with Praveen Kumar and can bet on primary additives but also some times excess dosage of satiniser, low temperature, high p.h can bring problems in.

Regards,
Qutubuddin Saify
- Ajman, UAE
---
2003
As already recommended, the everyday filtration has to be done with a special filter aid. Ask your supplier to recommend the filter aid that is adequate to the brightener system that you use.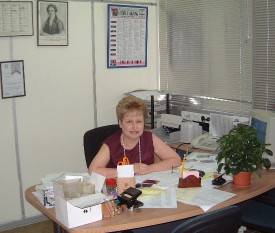 Sara Michaeli
Tel-Aviv-Yafo, Israel