Where the world gathers for
plating, anodizing, & finishing Q&As since 1989
-----
Better options to zinc passivate plating?
2003
Hello, My company produces electronics equipment, which is housed in a steel case. At present we use a blue passivate zinc plating, but in some high humidity/high temp environments this is corroding rapidly. We are normally installing in aircon'd, controlled interior spaces, but some Asian sites, although inside, are quite harsh. We have been told that gold passivate zinc won't last either, have been told that nickel is porous, but that electroless nickel should be good. This is obviously a big step up in price. Also looking at zinc plating with powdercoating on top, though I am concerned about damage to the finish during install. Parts are a variety of fairly simple 100-200mm plates with some folds and some captive threads. Can anyone provide an unbiased solution or suggestions please.

Thanks and regards,
Rhys Cole
PowerShield Limited - Auckland, Auckland, New Zealand
---
2003
When you say "corroding" do you mean red rust from steel corroding, or white rust from zinc corroding? Gold chromates are significantly better than blue, offering about twice as many hours of salt spray resistance before white rust.

Yes, electroless nickel is much better, but expensive.

Powder coating on top of zinc plating will be excellent in corrosion resistance, and scratches in the powder coating should not cause a problem except aesthetically, and that needs to be judged subjectively.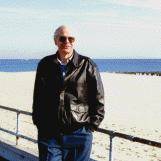 Ted Mooney
, P.E.
Striving to live Aloha
finishing.com - Pine Beach, New Jersey
---
2003
Olive drab has a higher resistance than gold chromate does, but it is borderline ugly. Why zinc and powdercoat? A properly formulated and applied powdercoat over a zinc phosphate is very strong. Look at refrigerators or John Deere yard tractors. They take abuse and hold up very well.
James Watts
- Navarre, Florida
---
2003
Thanks Ted. Definitely white zinc corrosion, though there is a pink tinge to some where the steel is starting to go as well. Had a chemist look at one, and he thinks it may well be caused by poor washing after plating. What would you recommend as a zinc spec if used under powdercoating? As a wider issue, this is something we are going to have to look into more, any tips for reasonably specific bedtime reading or websites? ASTM? Regards Rhys
Rhys Cole
PowerShield - Auckland, New Zealand
---
2003
Mr. Watts' reply crossed in the mail and he's probably right that if you can use a non-conductive coating like powder coating, there's probably no need to put zinc plating underneath it, phosphatizing would be fine. If you do zinc plate, thicknesses from about .00015" to about .0007" are common, with the lower number for indoor use in mild application, and the higher number being on the upper limit of practicality. Specs are available from the military and several standards organizations, but I think the best starting point is the MFSA "Quality Guide to Zinc and Zinc Alloy Plating".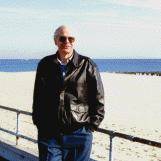 Ted Mooney
, P.E.
Striving to live Aloha
finishing.com - Pine Beach, New Jersey
---
2003
Though I am a great enthusiast for powder, it has a distinct problem with edge coverage since the film draws away when coalescing. Its high surface tension leaves thin coating at sharp edges. Corrosion staining usually occurs from edges in high durability areas, even from the slit edges of zintec. Phosphating is rarely successful; cataphoretic primer can be used under the powder to prevent the problem.
Malcolm Griffiths
Coatings & safety technology - Solihull, UK