Where the world gathers for
plating, anodizing, & finishing Q&As since 1989
-----
BAKING AND HYDROGEN EMBRITTLEMENT
2003
PLEASE HELP ME WITH THE FOLLOWING QUERRY I HAVE A REQUIREMENT IN A SIMPLE COAT HANGER CLIP,THAT THIS SHOULD BE BAKED TO PREVENT HYDROGEN EMBRITTLEMENT.THE PART IS ZINC PLATED AND CHROMATED. IS BAKING DONE BEFORE OR AFTER PLATING? WHAT IS THE DURATION OF BAKING AND AT WHAT TEMPERATURE?

KINDLY ENLIGHTEN.

THANKS AND REGARDS,
V.V.Venkatesh
- Bangalore, KARNATAKA, India
---
2003
I am assuming that you electroplate this clip, and do not mechanically plate it. I don't know enough about your part but ASTM B633 [affil. link] may apply - it calls for baking at 190 °C (374 F) for 3 hours within 4 hours of electroplating.

We mechanically plate parts so, ideally, the porous nature of the coating allows the hydrogen to escape on it's own. For certain parts we accelerate this process by baking at 300 degrees F for 1 hour. Ultimately, you have to adjust based on results. Test your parts after baking and increase the time if you still have embrittlement issues. I would increase in increments of 1 hour and see what happens.

Good luck,
Chris Gray
- Sometset, New Jersey
---
2003
Dear Mr Venkatesh,

I have plated a few million of these clips without a single complaint. The idea is to follow a plating process that does not embrittle the part in the first place. No amount of de-embrittlement baking will set right parts that are ruined in your platers pickling bath in the first place.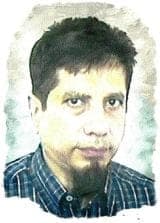 Khozem Vahaanwala
Saify Ind

Bengaluru, Karnataka, India