Where the world gathers for
plating, anodizing, & finishing Q&As since 1989
-----
UHMWPE properties?
Q. I see someone else was looking for material properties on UHMWPE back in 2001. I'm on the hunt for the exact same thing, material properties. My dissertation involves the "acetabular cup" used in hip prosthesis. This is made from UHMWPE, I realize there must be some sort of standard that governs the properties of this prosthetic cup. Do you have any advise that can aid me in getting thermal and mechanical properties of this UHMWPE?

It would be greatly appreciated if you could help me out.
R. da Silva
student - Pretoria, Gauteng, South Africa
2003
A. Hi 'R' !

May I suggest you go the resin suppliers ... there are, as you may well know, different grades of UHMWPE ... from l million to 5 or 6 million (pardon my ignorance, but I forget what the 'million' stands for ... but then this was NOT a common material with us as the top UHMWs are totally unweldable and useless from a fabrication viewpoint).

There was a '1 million' UHMW which is weldable ...a product by Simona, I believe ... but it didn't have the ultra low impact temperature resistance of the true UHMWs nor quite the tensile or modulus qualities.

You might think, too, of contacting the (recent) wife of McCartney of Beatle fame because she sure seems to know a helluva lot about prosthesis manufacture.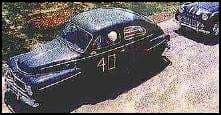 Freeman Newton [Deceased]
R.I.P. old friend (It is our sad duty to
advise that Freeman passed away 4/21/12)
A. You can find all requirements about UHMWPE at ASTM F648 [affil. link] standard. Also, check out these websites,
http://www.maropolymeronline.com/Properties/UHMWPE.asp

http://www.azom.com/details.asp?ArticleID=854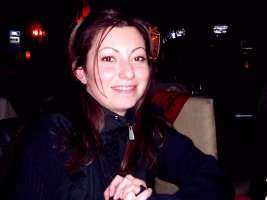 Esra Baydemir
medical equipment manufacturing/fresh chemical engineer - Izmir, Turkey
----
Ed. note Dec. 2022: that link is now broken
---
---
Q. Hello!

UHMWPE substitute in textile parts? I have been processing UHMWPE powder (compression moulding) for a long time. The material gives excellent impact and abrasion resistance. I feel that I am using a wrong material for such an end use. Also, availability is low at times and the and price is high.

Therefore, I am looking for some other material that works like UHMWPE and is cheaper comparatively. Actually, we make textile pickers, bobbins, buffers, etc. using compression moulding, as there is very heavy impact and friction involved.

Any guidance available regarding alternate material? Any research results available?
Bharat Makwana
- Ahmedabad, Gujarat, India
2006
A. Hello,
We are a UHMW-PE manufacturer from China. Yes, UHMW-PE can substitute for textile parts as its abrasion resistance and impact resistance.
Sharon zhao
- Shanghai China
2007
A. Hello Friends,

UHMWPE is the simple linear background (PE) polymers with unique properties. UHMWPE has highest Impact strength among the other Engineering polymers along with excellent abrasion and wear resistance, biocompatibility, noise resistance, Very low coefficient of friction, good chemical resistance and electrical insulation resistance.

You can get detail information on the following site:
www.celanese.com/sitecore%20modules/web/-/media/Engineered%20Materials/Files/news-releases/2008_de/20071029%20GUR%20UHMWPE%20with%20vitamin%20E%20for%20orthopedic%20implants.pdf#search=%22UHMWPE%22 Rajesh Bhor
- Mumbai, India
November 17, 2008


Ed. note Dec. 2022: that link is now broken