Where the world gathers for
plating, anodizing, & finishing Q&As since 1989
-----
Deburring, Polishing, & Coating of Needle Bearings & Cages
Q. I need information on chemicals, equipment, methods of Deburring Needle Roller Thrust Cages. These are made from 0.6 mm strip sheet, formed and pockets punched. In these pockets there are burrs. This should not deform during the deburring process.The outside diameter is 140 mm.
Arvinder Singh Kohli
a bearing mfgr. - Thane (Mumbai), Maharashtra, India
2003
"Deburring and Edge Finishing" by Laroux K Gillespie
from Abe Books
or

Affil. Link
Your purchases make finishing.com possible
A. The deburring of these parts is commonly done in a mass finishing process. Not enough information given to go into details, but distortion is not a problem.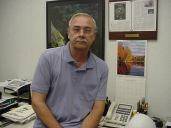 AF Kenton
retired business owner - Hatboro, Pennsylvania
A. Dear Kohli,

For deburring the small and delicate components following are the options--

1) try out with ultra sonic cleaning machine.
2) use oxalic acid with de neutralizing agents. Be careful about the timings. Then put cages in small shot peener (custom designed).
3) if the material is steel with less than .1% carbon then you can use resonant transmissions.
Kulkarni Prasad
design and manufacturing consultancy - India
---
---
Deburring and finishing needle cages
Please give some guidance for deburring and finishing for needle cages, sheet thickness is 0.7 to 1.5mm, your solutions for ultrasonic cleaning is very costly.
Mihir Shah
njv engineers - Wadhwan City, Gujrat, India
2004
? Sorry, Mr. Shah, I don't see any previous inquiries from you, nor any suggestion for ultrasonic cleaning of needle cages, so I don't know what recommendations you are referring to in saying "your solutions for ultrasonic cleaning is very costly".

Personally I tend to recommend ultrasonic cleaning when electrocleaning can't be used, such as on aluminum parts or the internal surfaces of pipes and tubing--but other people may recommend it in more widespread situations.

But ultrasonic cleaning is for the removal of soil, not burrs. Maybe you could explain your situation and what you've tried and what successes or failures you've met with? Thanks!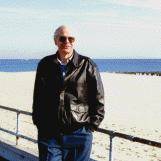 Ted Mooney
, P.E.
Striving to live Aloha
finishing.com - Pine Beach, New Jersey
---
---
Suggest a Coating for Needle Roller Bearing
I want to the coating on the bottom of the bearing which can with stand salt spray test of 240 Hrs.

The bearing is exposed to atmosphere, moisture and mud also.

Kindly let me know the type of coating or let me know the details of INA specification No 31817051

Regards,
MANISH MAHESHWARI
Manufacturing Bearings - Bangalore,, India
2005
A. That sounds like a possible application for electroless nickel plating. Sorry, I'm not familiar with INA specifications.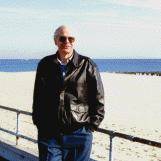 Ted Mooney
, P.E.
Striving to live Aloha
finishing.com - Pine Beach, New Jersey
A. Bearing races suffer among the most severe mechanical conditions (ultra high point loads, millions of fatigue cycles, friction and erosion wear, high temperature even to the melting point which produces micro-welding). If you add corrosion to this, you have a serious problem. I doubt any hard plating can succeed. A soft metal would be expelled or melt almost immediately. I would consider a diffusion coating or a plating that can be inter-diffused into the substrate at a temperature that is compatible with the manufacturing process and part design. As an alternative there are very clever approaches to isolate bearings from corrosive environments.
Guillermo Marrufo
Monterrey, NL, Mexico
Acronyms:
PPS = Polyphenylene Sulfide
PTFE = Polytetrafluoroethylene
A. PPS + PTFE coating is complete solution for your problem.
Surendra Shedha
- Delhi, India
---
---
Polishing and cutting of needle rollers, ss balls
Q. Tell us that, in one hour time, we want 1-1/2 to 2 microns cutting and mirror finishing of needle rollers, ss balls in barrel polishing.

Kindly suggest that what type of chemicals media we should use to get the desired results as stated above (the cutting and the mirror polishing).
Ravinder Singh
- Delhi, Delhi, India
2005
A. If I understand your question correctly, you want to remove a surface finish or material using steel ball media in a tumbler. That is not possible. There is no cutting abrasive in steel. It will surface harden the material and modify the surface but it will not remove material.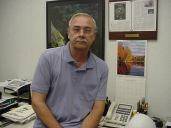 AF Kenton
retired business owner - Hatboro, Pennsylvania