Where the world gathers for
plating, anodizing, & finishing Q&As since 1989
-----
Brush plating experience
2003
Q. Can anyone tell me, what are disadvantages and problems of Brush Plating (selective plating). Is it really so expensive? How critical is the activation? Could it be done faster? I bought equipment, but delaying start up! Need encouragement, or partner.

Thanks,
Ruth Mirkovic
- Jerusalem, Israel, Israel
---
2003
Hi, Ruth.

What you might need for that is Dr. Marvin Rubinstein's book, Electrochemical Metallizing.

Good luck!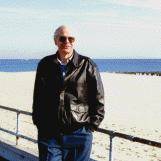 Ted Mooney
, P.E.
Striving to live Aloha
finishing.com - Pine Beach, New Jersey
---
2003




Dear Mr. Mooney,
Thank you for the prompt response. I was hoping that I will get what I asked for, and what I need. I am M's, electrochemist, with over 20 years of experience in the field, and I certainly could find the literature myself, and I of course have all the manuals of the Brush Plating.

I need real experience, or real person, definitely not to be told, what I need. I apologize if my english as a second language, heard your Laconic answer as something else than you meant it to be.

Ruth Mirkovic




- Jerusalem, Israel






---

2003

Hi again Ms. Mirkovic,

I'm as imperfect as the next person, but I built this website because I love discussing metal finishing at length. I certainly didn't do it so I could laconically avoid such discussions.

You asked 4 questions; each requires a long essay, and I doubt that you'll get them in a public forum. So I introduced you to perhaps the only source that contains those four essays in depth, and which not enough people know about.

I did not recommend it based on a quick googling that you "could have done yourself" ... but because I've read its 449 pages cover to cover, studied it in depth for my published book review in Plating & Surface Finishing magazine, studied it a second time a few years later for my private discussions with Van Nostrand Reinhold about a potential sequel which I recommended against as superfluous, heard Dr. Rubinstein's brush plating lectures several times and know him to be the real deal in brush plating knowledge, and because I refer to the wisdom in this book frequently. After asking for advice, please at least thumb through the life's work of the world's foremost authority on the subject and refrain from throwing your education & experience back in my face :-)

Peace. Best of luck.

Ted Mooney

, P.E.

Striving to live Aloha

finishing.com - Pine Beach, New Jersey
---
2003
A. Brush plating is fantastic for some things and terrible for others. It is a terribly operator-sensitive form of plating. This is overcome by reading the instructions well, buying a book on the subject, setting your equipment up so that you can make very rapid brush changes and the biggest unsaid secret is keep the area being plated wet at all times. It does take knowledge and practice, but you have the equipment, try it, you may like it. Work at it and you will love it.
James Watts
- Navarre, Florida
---
2003
A. Ms. Mirkovic,

While I agree with Mr. Watts that brush plating is operator sensitive. It is a robust process that has a proven record for yielding consistent, high quality plating deposits.

Concerning your question on how important is metal preparation, I would say it is very important. Brush plating is after all an electrolytic plating process and as in the case of conventional tank plating, sound activation procedures must be followed.
Chris Helwig
- Valencia, California
---
2003
A. Hi Mirkovic,

I have been experience with brush plating system from last 3 and half years.

Brush plating is very good system for small & big items. If you don't have big tanks brush plating can help you a lot and with brush plating if you want to apply on new product it is very best system, easy to use. It depends from where you buy the system. I have done 2 big jobs of old brass chandeliers and on brass sticks (11" L and .5" D.)

With brush plating you cannot do thicker coating like if you think to plate copper on steel and then bright copper to get mirror like finish it is very hard to do. Then you will need tank plating.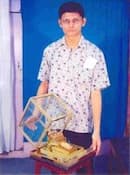 Dipen Pattni
jeweler/goldsmith - Dar-Es-Salaam, Tanzania
---
2003
A. Several problems, not only activation but roughness, anode erosion, warping damage, solution spillage and loss, surrounding area contamination, blisters, cracks, spalls and a number of other points (even aches from staying in the same position for hours) will increase exponentially when you try to build up a thick plate. Also, when the plate is subject to heavy stresses or conditions, such as the ones encountered in industry.

For touch up, decorative or light work it's fantastic and activation is almost never a problem. Sometimes the plating solutions can be used as self activators after a conventional thorough cleaning. About being expensive haven't you bought any solutions yet? Compared to conventional plating, hell yes they are expensive. But if BP is the best method then it pays. G. Marrufo-Mexico
Guillermo Marrufo
Monterrey, NL, Mexico
---
2006
A. Ruth,

I know I'm about three years late but I only recently found your question.

I received my original certification in Electrochemical Deposition (Brush Plating), in 1979. I have successfully plated everything from giant bull gears, aircraft upper elevator hinges, to large production parts as small as .040" O.D by .040" long.

My best advice is to eliminate all variables. By that I mean there are a lot of things that can go wrong. The sooner you learn to identify and eliminate them, the faster you will become and less frustrated with your outcome.

I don't think there are disadvantages to brush plating, as with any tool it's advantage is, it can be used where other tools wouldn't work as well. Before I plan any job I first qualify that Brush Plating is the best fix available.

The most significant problem with the system is that most operators don't have enough experience. It has been my experience that contamination foils the novice plater more than anything else.

Expensive? That depends on the relationship of your bottom line. Is it an asset or a liability? It has been my experience that my customers have found my services to be close to priceless, I'm always a hero in their eyes because I've saved them so much time and money.

Yes activation is critical. Everything from pre-planning to clean-up is critical.

I can't assume to qualify "faster" without having a speed to compare with.

If you haven't already given up on the process, I would be more than happy to give you any encouragement you need.

I will be happy to provide you with any technical assistance. I stopped plating in 2000' to pursue other interest but I'm sure I can help you more than most.
Michael Allen Lage
- Marysville, California, USA
---
---
December 1, 2010
Q. Dear Sir:
I have been reading your Forum and really appreciate the information that is given there. I am a retiring sheet metal worker and am looking at doing brush plating on motorcycle parts that are on bikes as a way to supplement my income as I am motorcyclist also. I am also somewhat of a purist and believe in giving my customers the best job I can do. I have been looking at different systems and the cost varies from around 1000.00 to 2500.00 for a complete system, I was wondering if you could give me some pointers on what to consider when buying the power source for doing the brush plating. And also is there any truth in the claim that a pulsing current does a better job than a regular DC rectifier with voltage taps for different settings. I an also looking For a book on this subject, I have a very limited income right know but would like one book that would cover entry level Brush Plating solutions and the proper amps and voltage for doing the job.
Thank you Dan
Daniel Engen-Koresh
Motorcycle Event vendor - Sparta Wisconsin
---
December 2, 2010
A. Hi, Daniel.

Sorry, we don't compare brands in this forum. Most production platers do not use pulse power because it adds yet another variable to tame in an already very complex process, but there are some limited individual applications where pulse plating is very useful. I do not know of any literature that investigates the applicability of pulsed power supplies to brush plating, however. If you want a book, there is no alternative to Rubinstein's; you might be able to find it in a large city library or university library.
"90% of plating is pretreatment", and that usually bodes well for a motorcycle plater because most of the parts you will meet up with probably have quality nickel+chrome plating on them, and you'll simply strip the very thin layer of chrome and apply gold or whatever onto the already bright, shiny, robust, corrosion-resistant nickel plating. Piece of cake. But if you run into cases where you have to re-plate grungy, pitted, old die-castings, you'll soon learn how very hard plating can be :-)

Regards,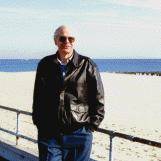 Ted Mooney
, P.E.
Striving to live Aloha
finishing.com - Pine Beach, New Jersey
---
July 19, 2011
A. Training, training, training! I cannot emphasize the value of training by an experienced instructor who has spent many years working with brush plating systems. This system is NOT one you learn from a book. It has too many variables and using a book will not give you all the variables. Don't get me wrong, Marv Rubenstein's book "Electro-Chemical Metallizing" is the best source for information but don't forget the manufacturer's technical manual.

Training at your place of business will be tailor-made for your situation. Usually one week or less by a competent instructor will be enough; however, you must use the system regularly to fully understand the ins and outs of brush plating. It really depends on what you intend to do with the system. If you are a hobbyist, you only need to learn what directly applies to your needs. On the other hand,if you have a company that does repair services and you need to have several employees trained, an experienced instructor is a must. Training is usually one or two weeks long, depending on number of trainees and the type of work to be accomplished. Learning theory is very important but taking that theory to the shop is where the real learning curve begins. An instructor with a machining and repair background is invaluable. Brush plating is a valuable tool to have, especially if you have someone to guide you through the ins and outs of the process. Choosing the right instructor and motivated trainees will insure that your system will used to full advantage.
Tom Jarrett
- Sewanee, Tennessee, USA
---
---
August 1, 2012
Q. Can anyone answer me? How much thickness can we get with brush plating?
Mohammad Ajlouni
- Amman, Jordan
August 2, 2012




A. That all depends on the metal being plated onto the part, How mechanized the set up is, how good the operator is and how many machining steps you want to go thru to keep the surface uniform.

If your message had explained what it is that you want to do, someone has probably all ready done it and can give a good reply.

James Watts




- Navarre, Florida






---

August 3, 2012




A. Thickness depends on several variables, the most important being the type of chemical solution and plated metal. Soft deposits of easy to control solutions (acid copper) are only limited by cost, engineering and time considerations, but one millimeter or more is possible.
On the other hand, extra hard alloys and some precious metals are limited to 0.001" or less, mostly by internal stress. Most conventional applications requiring 0.010" or more, will always face strong competition from other cleaner, faster and cheaper build-up methods (sleeves, inserts, welding, thermospraying, etc.).
G. Marrufo-Mexico

Guillermo Marrufo




Monterrey, NL, Mexico





---
---
What is meant by "keeping it wet" in brush plating?
September 17, 2016
Q. In brush plating I always hear people saying it is very important to keep it wet... by this do you mean use a lot of solution or spray with a water bottle to keep it wet?
dave smith
- phoenix Arizona usa
September 19, 2016




The main thrust of that comment is to not dilly dally between steps. If there must be a short time between steps, a spray bottle is nice.
For high quality work, multiple wands is really helpful.

James Watts




- Navarre, Florida






---

September 19, 2016




Hello Dave, It is important to keep the part wet during brush plating. Some platers use a very mild activating spray solution. You have to be careful that these spray solutions are compatible with the substrate as well as the brush plating solution itself. You don't want to negatively affect the ph of the plating solution. Some platers just use a spray bottle containing plain water. Hope this helps answer your question.

Mark Baker




Process Engineer - Phoenix Arizona





adv.
Brush plating equipment, chemicals, and supplies from Gold Touch