topic 2195
Nickel Sulphamate bath additive
(1998)
In the literature there is mentioned possibility of addition of Naphtalene Trisulphonic Acid for Hardening Nickel Sulphamate bath .
Does someone has expeince with such bath , and what is the optimal concetration for addition of the additive.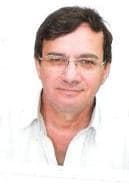 Yehuda Blau
YB Plating Engineering and Quality - Haifa Israel
---
(1998)
Dear Yehuda:
NTA can be added to sulfamate Ni baths at concentrations up to 7 - 10 g/l. You want to find your preferred concentration based on the desired hardness, stress level etc. The Nickel Development Institute (www.nidi.org)has a useful brochure - Compendium on Nickel Electroforming (or something like that) which they will mail you free of charge. One paper in there by A. Watson deals extensively with sulfamate bath additives, including NTA.
Best of luck from PlaterB
"PlaterB" Berl Stein
NiCoForm, Inc.
Rochester, New York


This public forum has 60,000 threads. If you have a question in mind which seems off topic to this thread, you might prefer to Search the Site