topic 2179
Comparison of Different Metal Coatings
1998
Looking for a comparsion of different metal coatings in terms of: 1) life expectancy 2) durability 3) corrosive resistantcy 4) afforability 5) warranty.
Can anyone relate salt water spray tests on metal coatings to life expectancy of a coating?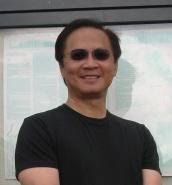 Michael Liu Taylor
specialty stainless steel distributor
Dallas, Texas
---
1998
Sorry, Mr. Taylor, it's nearly impossible to do this without a specific application in mind. However, zinc is the least expensive plating material, and offers cathodic protection which is usually considered a plus -- so it is usually 'the finish to beat'.
There is almost no correspondence between salt spray tests and real-world durability, but salt spray testing is often used as a minimal qualification. It's kind of like the fact that typing speed is rarely the crucial skill for a modern secreatary, but a typing test is often given as a way to trim the field and make it possible to evaluate a practical number of candidates.
Ted Mooney, P.E.
finishing.com
Pine Beach, New Jersey
---
1998
The application is coating on architectural metals, in particular, T304/T316 stainless steel. I would like to know if there are any comparisons made between Titanium Nitride (TiN)colored stainless against anodized coatings, versus Inco coloring process, Zinc, Gold, Platinum plating, etc.)
We know of a manufacturer that is currently offering a lifetime warranty of TiN parts. Yet it is unknown what type of testing were done to arrive at this lifetime warranty?
The part is relatively low priced item and can be easily replaced, however, should this part be larger in size and is used in an large architectural project...these lifetime claims can be a mistake if proper testing are not conducted.
We have tested TiN coated stainless steel using various ASTM tests and had received very favorable results. However, many of these tests do not correlate to actual life expectancy of the coating in actual environment.
The manufacturer feel 30 years warranty is a conservative estimate, however, without actual tests to confirm this. We are reluctant in offering the warranty.
Please E-mail me should you need further clarifications.
I'm open to all options.
Sincerely,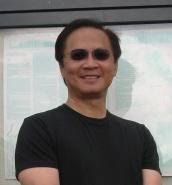 Michael Liu Taylor
specialty stainless steel distributor
Dallas, Texas
---
1998
There is no comparison of saft spray (Fog) results and the "real" world. Salt spray has its place as Mr. Mooney outlined, and remains a useful tool.
ASTM, SSPC and others are working on the development of alternate tests, Prohesion and SCAB( Simulated Corrosive Atmosphreic Breakdown).
NASA has done testing on corrosion as it relates to zinc metal and coatings.
I tested the use of zinc flame sprayed metal on carbon steel as compared to zinc phosphate and zinc/aluminum flame sprayed metals. In the salt fog the results were all excellent at 1500 hours, testing the ASTM D1659 scribe line ratings. Setting test samples at the LaQue Corrosion Center for Technology, Kure Beach, NC 25 meter test site produced much different test results. Samples were checked per ASTM D1659 after three months and after one year. Zinc flame sprayed metal passed a rating of 7 after 12 months per ASTM D1659 scribe line. The zinc/aluminum passed three months at 10 and failed 7 after 12( rating was 5). The zinc phosphate was failing at 3 months.
If you flame spray metal there is a cost associated with the operation, however if you have a quality demand it may be justified. You are the only one that can determine this. If you are painting bulldozer tractor tread plates you can not afford some processes. It all depends on your product and the customer requirements.
Warranty? If you insure something with Lloyd's of London you can say 20 or 40 year life for two reason's. 1) most in authority will be dead in 20 to 40 years; 2] You have accessed the risk and feel you can afford the replacement cost for those who remember the original warranty. Many have made these 20 or 40 year claims, or on the other side of the coin, demands. How can you prove that a painted object will not last 20 years? How can you prove a painted object will last 20 years? To these questions I was saying buy stainless if you want 20 years. Can't afford or can not make the product from stainless, plan a quality paint repair service every few years. Can not afford a repair service, plan a replacement cycle.
Tyrone L Caley
- Jefferson City MO
---
1998
When I read comments about corrosion performance of materials, especially sacrificial coatings, I would like to know the following: 1) what is the coating thickness, 2) what is the base metal, and 3) is it the white corrosion product, red rust or something else we are talking about. Otherwise the discussion is meaningless. Relatively noble coatings like nickel, TiN and gold on steel will not show white product but red rust through pinholes due to porocity, if any. A circular undercutting pattern will emerge over a period of time in saltspray tests without affecting the noble layer. Sometimes you have to look under a high mag. microscope to detect it.
Mandar Sunthankar
- Fort Collins, Colorado
---
1999
I need the chemistry of blackening of steel parts in cold process ( prime objective is prevention against corrosion) If any literature is available...
With best regards
S.S.Babbar


If you have a question in mind which seems off topic, please Search the Site