topic 2111
Problems with cleaning brazed Copper product
(1998)
I am in the process of manufacturing a brazed copper product but have not found a quick way to get it back to its bright finish. Help!
James Caffrey
- Bozeman MT
---
(1998)
You need to apply proper chemistry, and I don't know if you have the in-house capability or if you need to find a jobshop. But bright-dipping of copper is a fairly common procedure for jobshops. You need an acid and an oxidizer. Perhaps the most popular today is the sulfuric-peroxide bright dip offered as a proprietary by Electrochemicals and perhaps others; but there are also nitruc acid based bright dips for copper.
Ted Mooney, P.E.
finishing.com
Pine Beach, New Jersey
---
(1999)
Can you provide sources for the nitric acid based bright dips for copper? I would like more info on that process. Respectfully,
Kenneth Waldrop
- Austin, Texas
---
(2001)
James,
the best luck I've had with copper alloy bright-dipping solutions is: 60 v/v% sulfuric acid, 66 Baume, 20 v/v% nitric acid, 42 Baume, 2-6 milliliters per liter hydrochloric acid (I used Printed Circuit Grade, 22 Baume), and de-ionized water, 20 v/v%. Add the DI first, then sulfuric, nitric, and hydrochloric.
Preparation of this solution liberates marked heat, so wear your PPE!
Blend the solution gently, allow it to cool, then run some scrap copper parts through it to generate kinetic ion activity before running your good alloys. Dipping the parts in a solution of 50% hydrochloric acid prior to the bright dip is recommended.
This solution works on manganese bronze, commercial brass, neat copper, you name it! .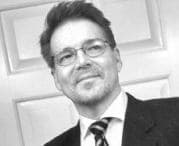 Randall Fowler
- Fowler Industrial Plating, LLC
Cleveland, Tennessee, USA


This public forum has 60,000 threads. If you have a question in mind which seems off topic to this thread, you might prefer to Search the Site