World's #1 finishing resource since 1989
No login needed: Chime right in
topic 2102
Prepping Anodized Aluminum for good adhesion
Current question and answers:
August 14, 2020
Q. Hi everyone, I'm new to the forum. I work at a plant where we have found a problem with paint peel off on aluminum product. For now, we only found 6 product with painting peel off, but the cause of it is yet to be found, that's why I'm asking to this forum.

So we found 2 product with paint peel off prior to delivery, where it was kept on warehouse for about 3 month. I cannot judge what it looks like but the paint looks like a filiform. Then we took it to our laboratory too see how the surface was underneath the paint on that area. We found a bubble or gas coming out from some of the hole, which is weird because the product has been kept for 3 month but the gas keep coming out.

The product is a repaired product, where we rub abrasive material on the paint, then clean it using thinner, then paint it again manually and we kept it near drying oven and wait until it dries. We only repaired some part of the material, not fully repaired it

The material was pre treated but because we repaired it, I believe the surface didn't have treatment surface.

Our first guess was there was some kind of bacteria on the surface before we painted, judging by the continuous bubble coming out of the surface hole looking through microscope. My second guess was because of the humidity around the area which ranged from 40-60% and moisture could be inside the surface, but it's yet to be confirmed.

Lastly, my guess was filiform corrosion, but I haven't understand about the filiform corrosion yet as the paint looks like it when I google it. so now I'm in confused state where I don't know where to look or how to analyze it

the problem is that the surface looks like producing bubble or some kind of gas continuously and creating some kind of layer. The last time I checked with microscope on 500 x magnification, the surface looks wet

I'm only worked on this field for about 2 months now and it's not my expertise as I was mechanical engineering graduate, but I'm curious yet excited with this problem because I can learn new things from this and how to analyze problems like this

Any help will be appreciated. Sorry for the bad English. If there are some term I mentioned that's wrong please kindly tell me, as I'm new to this field
Ben Ardian
- Jakarta, Indonesia

---
August 23, 2020
A. Hi Ben!
I'm thinking about 2 things.
One is, residue from the stripper/thinner. Sometimes a second thinner or solvent is necessary to fully remove traces of the first. A vapor degreasing step after the initial cleaning may help.
The other one is, you mentioned that the surface had been pretreated. Do you know if it was conversion coated? That is very common for aluminum parts destined for paint, and creates a good surface for painting operations.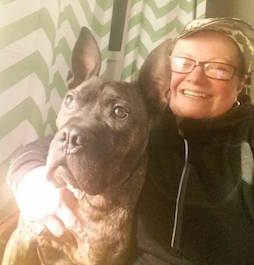 Rachel Mackintosh
Plating Solutions Control Specialist /
Industrial Waste Water Treatment - Brattleboro, Vermont
---
January 26, 2021
Q?/A? Hello Ben,

I am a Chemical Engineer in the surface finishing industry. I am currently troubleshooting paint adhesion failures our customer is having on their parts and it is similar to what you are experiencing. Did you have paint peeling off the part after receiving them from storage or did it only occur after trying to repair them? Was the part pretreated in any way, such as chemical conversion coated or anodized? What alloy of aluminum are the parts? Some alloys are prone to corrosion and if moisture was trapped within the material it may be corroding under the paint.
Michelle Groth
- Syracuse, New York
---
---
---
Previous closely related Q&A's starting in:
1998
Q. How can I specify anodized aluminum to get a surface which will provide good adhesion for organic coatings such as clear lacquers? I have had inconsistent results with several aluminum suppliers. Lacquers tend to soften or completely peel off the aluminum during water or salt fog tests? Is there a primer I can apply prior to the polymer coating?
Clyde Church
aerospace - Mason City Iowa
---
1998
A. Clyde,
Generally speaking, chromic acid anodizing provides you with the best adhesion to organic coatings; other processed includes phosphoric acid anodizing and boric-sulfuric mixed acid anodizing. However, the adhesion is not dependent only on the anodizing process but also on both pretreatment and post-treatment. Post-treatment and handling procedures after anodizing are especially important to ensure good adhesion. Oil, solid, and water contamination of the anodic coating surface will definitely cause the paint peeling-off problem. Also, painting procedure and quality need to be concerned about.
Good luck.
Ling
Ling Hao
- Grand Rapids, Michigan
---
1998
A. I agree with Ling above but you also may want to consider trying an epoxy based primer and paint rather than a lacquer over an anodized surface as anodizing has an excellent adhesion quality; but as with lacquer, surface preparation is critical to making it stick and it seems to me that you're defeating your purpose to try and put a lacquer on it.
There must be an alternative to a clear lacquer finish.
I think this should be your next course of action.
ken neuts
Quebec, Canada
---
1998
A. My experience is that the largest single thing one can do to improve organic coating adhesion on anodized aluminum details, is to not seal it. Procure it from your supplier specified as non-sealed, handle after anodizing with clean cotton gloves and package with kraft paper. After receipt of the unsealed, paper wrapped, aluminum details, again handle them with clean cotton gloves and then prep and apply your organic coatings. Excellent adhesion will be the result.
Ward Barcafer, CEF
aerospace - Wichita, Kansas
---
1998
A. We have had good experience sealing surfaces with a rapid melt & resolidification process. Sealing after anodizing may significantly reduce your susceptibility to contamination prior to organic coating. At the same time, we also remove organics and other contamination from the surface. This has led to superior adhesion for hard coatings on gears. Combination of sealing and cleaning may provide you with a robust and superior surface for subsequent coating.
Kimberly Boucher
- Albuquerque, New Mexico
---
---
To minimize search efforts and to offer multiple viewpoints, we combined previously separate threads onto this page. Please forgive any resultant repetition, failures of chronological order, or what may look like readers disrespecting previous responses -- those other responses may not have been on the page at the time :-)
---
---
Paint not adhering to aluminum
2007
Q. We're powdercoating over aluminum .125 5052 H32 and pre-treating using phosphate ( p/n dynabond 110 from American Research Process) etching at 3.5 Ph using a power wash system at approximately 150 degrees temperature. Our cure process is done in an oven at 400 degrees for 55 minutes. The paint does appears to be cured properly because it does not look "tacky." Our powder gun fluctuates from 50 kv to 85 kv.

We have had complaints from customers claiming that the paint "peels" off in sections. We've had product returned where the paint does actually "peel" off in sections, but sometimes it comes off in smaller parts. I have found that on one side the paint adheres properly and on the other side it comes off using a an adhesion testing tool that has 4 blades at 1/16" distance. It appears to me that this is a phosphate cleaning issue (not removing grease or oils properly) because underneath the paint that peels off the aluminum looks to be very clean and bright, as opposed to appearing darker when it has etched properly.

Please help me determine what the root cause is. Let me know if you need more information.

Thanks,
Martin Magaña
Quality Assurance Manager - Tecate, BC, Mexico
---
2007
A. You didn't say which phosphate you use? Iron or zinc?

I wonder if phosphating is your problem? Chromate would be a better pretreatment for aluminium.

Geoff Crowley
Crithwood Ltd.

Westfield, Scotland, UK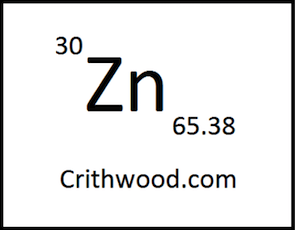 ---
2007
A. Martin, phosphate doesn't effect aluminum, fluorides do. The chemical you're using should be a multi-metal formulation with fluorides to handle aluminum.
Also, phosphate is not a cleaner, if you want to use it as a cleaner you need a formulation that has a detergent. I don't know the formulation of the phosphate that you are using but find out from your vender. It needs to have the necesary detergent and fluoride additives that will allow you to properly pretreat this metal. As Geoff has already pointed out, if you only paint aluminum than chromate conversion is the way to go.
Also, your power washer is the bottom of the barrel system for doing what you are doing, so expect some variating results from your application.
Also, 150 °F is too hot for phosphate, try 110-120 °Fmax
Also, 55 min is too long to cure at 400 degrees, try 20-30 min. Good luck.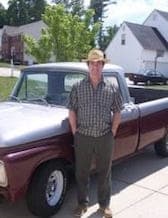 Sheldon Taylor
supply chain electronics
Wake Forest, North Carolina
---
---
To minimize search efforts and to offer multiple viewpoints, we combined previously separate threads onto this page. Please forgive any resultant repetition, failures of chronological order, or what may look like readers disrespecting previous responses -- those other responses may not have been on the page at the time :-)
---
---
April 23, 2009
Q. Dear Sir
We are cleaning Aluminium sheets using NC (Nitro Cellulose) thinner & then applying PU Acrylic paint over it. Sometimes paint peel off in sheets. We have talked to suppliers in this regard but didn't find any satisfactory response. please help
SUSHIL ADHANA
Paint shop manager - Haridwar,Uttarakhand, INDIA
---
April 24, 2009
A. Hi, Sushil. Aluminum sheet should be chromate conversion coated (non-etch caustic cleaning, light etch, desmut, chromate conversion coat) before painting.
Regards,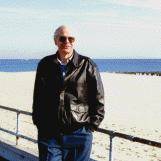 Ted Mooney, P.E.
Striving to live Aloha
finishing.com - Pine Beach, New Jersey
---
April 26, 2009
A. The usual adhesion defect can be attributed to the protective strippable coating that nearly all sheet aluminium has to protect it during transit. When removed it sometimes leaves some plasticisers behind to inhibit adhesion of the following coat. It may require a solvent like MEK / methyl ethyl ketone a constituent of cell thinner. If this is not the problem then Ted is correct and you will require a adhesion promoter to be applied even after cleaning. A method used for at least 50 years would be to apply a single coat of two pack etch (wash) primer. The acid will bite into the aluminium and when dry provide an excellent base for any following coating system.
Terry Hickling
Birmingham, United Kingdom
---
---
March 14, 2015
-- this entry appended to this thread by editor in lieu of spawning a duplicative thread
Q. I am doing anodising then hot sealing and lacquer coating thereafter. I want to know if sealing is necessary in the process or it gives adverse effect for lacquer coating.
Alok Jain
- Noida, India
---
March 2015
A. Hi Alok. We appended your inquiry to an existing thread which addresses the subject. Kimberly makes a good point, but I am not familiar with the rapid melt & resolidification process she describes. So, for now, I'd have to go with Ward's advice to not seal the parts.
Regards,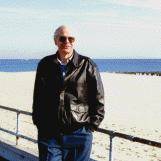 Ted Mooney, P.E.
Striving to live Aloha
finishing.com - Pine Beach, New Jersey