Not a lecture hall but a roundtable with a seat for you!
60,000 topics spanning 36 years. Education, Aloha, & Fun
topic 20973p3
Problems & Solutions in ENIG (Electroless nickel / immersion gold) and ENAG Plating
---
< Prev. page (You're on the last page of the thread)
---
A discussion started in 1996 but continuing through 2020
December 13, 2016
Q. Dear gentlemen,

I would like kindly ask for some of your opinion. I work with ENIG system which is applied on steel material. EN and IG is done on separate plating lines and before IG we do an activation by acid. My issue: after IG plating we detect spots unplated with Au. These spots are small, rounded with sharp edges. This issue is coming randomly with new make-up of Au bath. Can somebody recommend what we can do to solve this issue or why is this happening?
Jiri Zapalka
- Lanskroun, Czech Republic
---
February 6, 2017
A. Jiri,
This can be caused by nickel oxidation. One might be sure the parts stay wet before the IG step. Also, the activation step might need to be adjusted. It would seem either the etch step is not working correctly or else the parts are partly drying out prior to IG.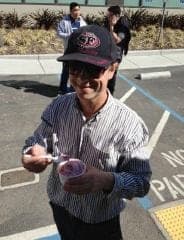 Blake Kneedler
Feather Hollow Eng. - Stockton, California
---
---
March 19, 2018
Q. With ENIG we are facing severe issues like:
01. Oxidation / yellowing on Gold surface

02. Ni/Au voids: small spots where Ni is exposed and No gold deposition.
To avoid this we are cleaning Ni post rinses frequently.

Please provide your input towards resolving these issues.
Pradeepa Pillenahalli Halappa
AT&S INDIA PVT LTD - Mysore, Karnataka, India
---
April 2, 2018
A. Hi Pradeepa,

Please find my input as below.

01. Analyze metallic impurities (Ni, Fe, Cu, etc) in Au bath and re-makeup if out of tolerance. Enhance DI rinse after immersion Au (with hot DI rinse before drying) and verify drying effectiveness.

02. Analyze EN deposit phosphorous content whereas too high might affect Au deposition. Avoid prolong rinsing or dry up after electroless Ni and before immersion Au. Improve immersion Au solution movement / PCB basket vibration.


Regards,
David

David Shiu
- Singapore
---
---
Immersion gold sticks to baskets
August 20, 2018
Q. Hello everyone! I want to ask a question: We are a manufacturer of printed circuit boards. And in ENIG process, we have trouble with baskets in the Immersion gold tank. They are painted green and black and very much get stuck with gold. Black basket is stuck by gold more than green basket. Can you offer any advice for us?
Thank you so much!
Anna Yoon
- Viet Nam
---
August 24, 2018
? Hi Anna,

Please clarify if only immersion gold sticks onto basket or after electroless nickel (before immersion gold) already seen basket stick with nickel.

Regards,
David

David Shiu
- Singapore
---
---
Water spots on immersion gold surface
November 16, 2018
Q. My problem is water red spots on gold (Au) surface. My product is in electronic field:
- The Au surface layer we have from Immersion gold plating (it is an replace reaction between Au and Ni), the base surface is Ni
- After cleaning with DI water, I can see the water drops can move around the surface, the red color on contact surface between the water drop and Au surface.
My questions are:
- The mechanism of left red spots after water drop dried on Au surface?
- If I use Nitrogen spray to spread out the water drops and trying to remove the water drops out of AU surface, then dip in IPA to remove water inside product, but if the IPA mixed with too much water, the Au surface turn to red spot or staining, it make us should use IPA with high purity and cost is increasing.
- I intend to use N2 spray to remove water spots but not working well. After drying, the red spots or stains still be seen on the edge of product.
- The criteria for us is an Au surface without any stain/red water mark including the edge side
Please help me with this case.
Thong Pham
II-VI Vietnam - Thuan An
---
November 29, 2018
A. Hi Thong,

You may apply hot DI rinse (~55 °C) right before drying (with 2 normal DI rinse at room temp after immersion gold) to facilitate chemical residue removal and drying to see if you can turn off staining after drying.

Regards,
David

David Shiu
- Singapore
---
November 30, 2018
Q. Hi David,
Thank you for your advice.
Actually I did as you said for years. But the issue is still coming. I am trying to find out the way to remove completely water spots on gold surface by air knife or something before blower drying.
Do you know the mechanism of creation staining/red spot because of water on gold surface? Can you share it to me?
Thong Pham
[returning]
II-VI Vietnam - Thuan An
---
December 2018
A. Hi Thong. I have no actual experience in this but it sounds like this problem is not due to a reaction of water with gold, but a reaction of the water with something else (the underlying nickel, some nickel-gold quasi alloy in the displacement reaction, some contaminant in the immersion gold solution). I would be interested to know what happens if you dip the parts into a vapor dryer (vapor degreaser) rather than hot air drying if that is possible and practical.
Regards,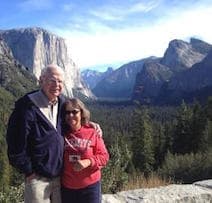 Ted Mooney, P.E. RET
finishing.com - Pine Beach, New Jersey
Aloha -- an idea worth spreading
---
---
March 2, 2019
Q. Dear all,
My product was electroless plating gold, after cleaning with solvent or IPA then on the surface appears water red spot. I would like to know mechanism of water red spot and how to prevent.

Thanks you all,
Thong.
Nguyen Thong
- Viet Nam
---
---
September 24, 2019
Q. High gold on lower half of PCB

We run ENIG line and are finding that we will get higher gold deposits on the lower half of our panels. What would cause this and how can this be fixed? I was thinking that our gold bath might not be circulating as it should.

Vince
Vince Hanson
Flexible circuits - Minnesota, USA
---
---
October 2, 2019
A. Your Immersion gold sticks to baskets.
Q. We have the same issues. We also have large amount of plate up on our black baskets. After stripping with PSA we also have the white spots that appear to be etched into our baskets.
Vince Hanson
[returning]
- Minnesota, USA
---
October 3, 2019
A. Hello Vince,
Regarding your question from September, I think you are correct in your assumption that the bath circulation is inadequate. You most likely have heat localization in the lower portion of your tank. A higher temp will result in higher gold thickness. You can adjust the sparger and check the filter and filter pump for efficiency.
As far as your second question goes, normally in a ENIG line racks and baskets get coated with nickel and gold. Electrodes Nickel only needs a very small site to deposit to. Replacing mesh and stripping of racks and baskets is common practice. I used to used to blow them off in a high pressure spray booth. Hope this helps.
Mark Baker
Electronic Plating - Winston Salem, North Carolina USA
---
October 2, 2019

A. The end of the circuit in the plating tank is the high current density area, particularly with acid gold solutions. You must balance this current by shortening the anodes, or shielding the bottom of the anodes..

Robert H Probert

Robert H Probert Technical Services

Garner, North Carolina

---

October 4, 2019

Robert Probert, you probably misread the question. Vince runs an Electroless Ni, Immersion Au line.

Mark Baker

Electronic Plating - Winston Salem, North Carolina USA
---
---
Copper in gold bath
January 7, 2020
Q. I am having high rate of Cu+2 buildup in my Gold bath of ENIG line (PCB).
Dario Benito
- Italy
---
January 2020
A. Hi Dario. It sounds unlikely that your Electroless Nickel would be so thin and porous as to allow the immersion gold plating solution to attack the copper. So it sounds more likely either that you are exposing copper on those boards to the solution, or you are using copper jigging that is exposed to the solution. Tell us about the construction of your plating racks and their condition please.
Regards,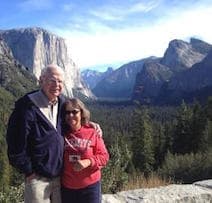 Ted Mooney, P.E. RET
finishing.com - Pine Beach, New Jersey
Aloha -- an idea worth spreading
---
January 8, 2020
Q. Yes Ted, Thanks.
Regarding exposed Copper to Gold solution...will I see exposed Copper only or Au directly on Copper also?
IOW -> Will I catch it in final inspection always?
Dario Benito
[returning]
- Italy, PCB
---
January 2020
A. Hi Dario. We may be having some language difficulties here, but your problem is contamination of your immersion gold solution with copper, and you must look at the operation for the potential sources whereby copper enters the solution, not the finished PCBs.
Regards,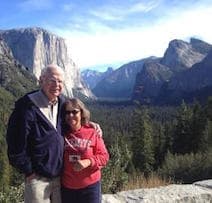 Ted Mooney, P.E. RET
finishing.com - Pine Beach, New Jersey
Aloha -- an idea worth spreading
---
---
Differences between: Electroless Nickel Immersion Gold vs Immersion Gold vs Chemical Gold
December 7, 2020
Q. Is there are any differences between finishing processes called:

- Electroless Nickel Immersion Gold
- Immersion Gold
- Chemical Gold

Or they are completely the same processes and their valid name is ENIG ?
Mariusz Ciszewski
- Wroclaw Dolnoslaskie
---
affil. link
"Chemical (Electroless) Nickel Plating
G. G. Gawrilov"
from Abe Books
or

December 2020
A. Hi Mariusz. Unfortunately, the actual issue is that you & I cannot control other people's slang. The terms they use mean what they want them to mean, not what you or I demand that they mean :-)
Certainly ENIG is universally accepted to mean electroless nickel followed by immersion gold. But when someone says "immersion gold", although they certainly mean immersion gold, we cannot say whether they are envisioning electroless nickel first or not.
I haven't personally heard the term "Chemical Gold", but I have heard "Chemical Nickel" [in fact there is a good book titled Chemical (Electroless) Nickel Plating], so I would assume that Chemical Gold means electroless gold rather than immersion gold -- but again, it's not a spec, it's just slang.
Luck & Regards,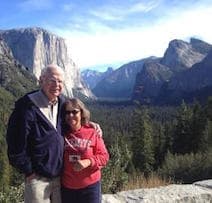 Ted Mooney, P.E. RET
finishing.com - Pine Beach, New Jersey
Aloha -- an idea worth spreading