World's most popular finishing site / Internet's friendliest corner
topic 20634
Grit Size and Related Surface Roughness Values
A discussion started in 2003 but continuing through 2019
2003
Q. I am a Materials Engineer for the USAF. I am working on a suggestion to incorporate a table into a general aircraft structural repair tech order. My question is as follows: Is there a cross reference cart somewhere that lists grit sizes of coated abrasives and the corresponding Ra and RMS range of values the particular grit size yields. I realize it will be different for different materials. That's why I'm looking for some type of general chart because I cannot perform tests to determine the values for each type of metal on the aircraft. I would really like to get something like this incorporated into the tech order to help out the mechanics working on the aircraft.
Donald Stover
USAF - Oklahoma City, Oklahoma
---
2003
A. Depending on several variables not only type of material but also type of media such as alumina, silicon carbide, organics, glass beads, etc., (the heavier and harder etch deeper), the air pressure, nozzle type, distance of blast, etc. you can have a ballpark of 190-320 microinches Ra with alumina mesh 24, from 26-32 with alumina 240, from 10-12 with glass beads No.13. This comes from standards of the plastics industry.
Bye,
Guillermo Marrufo
Monterrey, NL, Mexico
---
2003
A. Talk about differences. Wow, there are a lot of problems here. Not only do metals effect the finish, type of blast media, size, and pressure all have an effect on the final surface finish, plus the nozzle I.D. size and shape besides the human factor that involves the position of the nozzle angle and distance to or in relationship to the part. Other than that, no problem. Then again, most manufacturers of equipment do normally have some kind of test results that you can refer too.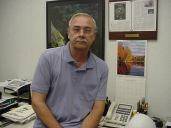 AF Kenton
Hatboro, Pennsylvania
---
2003
Q. Thanks for the responses. I need to clarify my original question. I'm only looking at surface finish values obtained from sanding/grinding operations.
Thank You,
Donald Stover
[returning]
USAF - Oklahoma City, Oklahoma
---
2003
A. Read your intentions and thought you better re-consider again. Your grinding results are going to be a 2 fold factor. One, will be the results of the abrasive grit of the grinding material and the second will be the human factor which is also the pressure factor. A skilled operator can do amazing things with very coarse systems almost as well as can be obtained with very fine materials.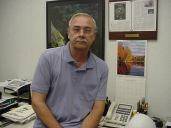 AF Kenton
Hatboro, Pennsylvania
---
2003
A. Having clarified your problem I would only like to add that this is such an ample or complex situation that you'd be better off asking "the older guys" that have performed such operations for years. Pour their experience and your personal input in your standard for the rookies to follow. I think that's the best you can do.
Guillermo Marrufo
Monterrey, NL, Mexico
---
2003
A. Another factor I didn't see considered is the manufacturer. I have found the grit to vary on a disk or sheet from one manufacturer to the next. I would think you would have to contact a given Company and then probably use that material consistently.
K Stout
- Cincy, Ohio
---
2006
A. Surface finish on parts depends on wheel grit size, but not only on it. It is practically impossible to establish stable correlation between Ra and wheel grit size. Surface finish will be also affected by part material, machine rigidity, coolant type, all the grinding parameters (plunge/traverse speeds, wheel/work surface speeds, dressing techniques, etc.) A situation is possible when a coarser wheel produces a finer finish in one application than produced by a finer wheel in another application. If wheel grit sizes need to be restricted then the whole combination of grinding techniques and parameters must be restricted also. Otherwise, production may be unnecessarily overlimited, or not limited enough, if grit size limits only are set.

Regards,
Boris Trachenko
- Winnipeg, Manitoba, Canada
---
May 3, 2010
A.
Standard

Grit   Ra in    Ra            RMS in    RMS

150    27-32    0.68-0.80     30-35     0.76-0.89

180    16-23    0.46-0.58     20-25     0.51-0.64

240    14-18    0.34-0.46     15-20     0.38-0.51

320     8-10    0.21-0.25      9-11     0.23-0.28
Sam Jiang
ELECTRICAL MOTOR MANUFACTURER - Hamilton, Ontario
---
---
June 24, 2019
Q. I am Jeffrey Zhang, engineer. I am looking for sandpaper with surface roughness value of Ra 190-230 micro inch. what's grit of sandpaper I should choose? Thanks!
Jeffrey Zhang
- Bradenton, Florida, USA
adv.: Anodizing Questions? Need Personalized Help?