topic 20617
410SS passivated screws get red rust
adv.
A discussion started in 2003 & continuing through 2017
(2003)
Q. Our company is buying 4 different types of screws made of 410 SS with PASSIVATED finish (we are assuming that the screw are passivated). It is happening that at the time they arrived at the plant from Canada or US suppliers, their surface is red rusted in certain areas... they arrived package in a plastic fold and carton boxes. Also we tested them on a salt spray chamber and all of them failed in 24-36 hours of exposure.
I need to know:
1. Possible reasons because this is happening.
2. Is it correct to test a SS screw on salt spray chamber?
3. What is the correct test that we should performance on a 410 SS screw for corrosion resistance?
4. Is there a specification about corrosion resistance of a 410 SS?
5. How can we remove this red rust on screw in order to use them.
6. These screws are assembled on 2 different bodies, one made of galvanized steel + yellow chromate and other made of 304 2B SS, should the 410 SS react with these materials?
Thanks,
Angelica Cisneros
- Monterrey, Nuevo Leon, Mexico
---
(2003)
A. Angelica:
Answers to your questions:
1) Many possible reasons for this. Possibly they were not passivated. Possibly they were packaged while still wet. Regardless, 410 is not a VERY good grade, but they should not rust under these conditions.
2) 410 ss may pass the 2 hour salt spray test of ASTM ASTM B117 [link by ed. to spec at TechStreet] , but more typically companies use the boiling water test of ASTM F1089 [link by ed. to spec at TechStreet] or a short cut of this with only one cycle. It is not likely that 410 will pass 24-36 hr. salt spray.
3) Boiling distilled water per ASTM F 1089.
4) See ASTM A967 [link by ed. to spec at TechStreet] .
5) The rust can easily be removed and prevented in the future (under normal use) by soaking them in citric acid formulations available from us. Contact us if you are interested in this. There are other ways that can also be used.
6) If in a moist or wet environment, it is possible to get a galvanic reaction between these metals and your 410 ss screws. If this happens you will get rapid corrosion. In normal use it should be okay as long as the galv. steel has a chromate coating. The problem many times is that the chromate coating is broken through when the screw is put in place and torqued.
adv.
Let us know if we can help.
Lee Kremer
Stellar Solutions, Inc.
McHenry, Illinois
---
---
March 17, 2017
Q. I have the similar problems too, passivated stainless steel material 410 getting red rust in CASS test for 16 hours! This test is a compulsory as requested by my customer. In fact, any recommendation for checking the corrosion instead of salt spray and CASS test?
Suki Chin
- IPOH, PERAK, MALAYSIA
---
March 17, 2017
A. Hi Suki Chin,

adv.
Our experience with 410, 420 and similar stainless steel alloy, brought us to a conclusion that only electropolishing in Universal Electrolyte can create full-scale protection passivation layer for this "surgical steel". Unfortunately regular passivation works only if the environment is VERY dry and clean.

Small metal parts can be mass electropolished in barrel in Universal electrolyte.

Sorry, but we do not deliver electrolyte overseas - you will have to acquire the whole technology, if you are interested.

There are several passivation techniques that you can try, and they will protect the metal surface for some time, assuming that you take care of drying and packing appropriately.

Concerning fast passivation test: you can try the method below.

per 1 liter of the solution:

CuSO4 * 5H2O - 16g/l + HCL - 50 g/l of highly concentrated HCL until rust spots appear.

If 40% HCl of specific density 1.2 - take 104 ml/l

Remaining: the deionized water.

Watch when rust spots of copper appear on the metal surface. This mean that the passivating film is broken.

You can conduct such test on non-passivated parts. Compare the time before spots appear on passivated in different solution, and also on non-passivated parts. Make a table.

Be sure that after passivation the ss parts are rinsed in deionized water and dried completely. Humidity destroys ss 400 during extended storage time. Make sure that the storage area is dehumidified.
Also take special precautions that the parts do not touch each other when packed, in order to prevent damage to passivated film.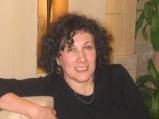 Anna Berkovich
Russamer Labs
Pittsburgh, Pennsylvania
---
March 23, 2017
A. Suki Chin,
410 is very low on the scale of corrosion resistance, even among stainless steels. It could be the customer has expectations higher than the alloy will allow.

Electropolishing was suggested. EP followed by citric acid passivation is a double whammy for corrosion resistance, so it's worth testing that to see if it gets you to where you need to be. But I wouldn't make any promises on that front until you have test data in hand.

Ray Kremer
Stellar Solutions, Inc.
McHenry, Illinois


This public forum has 60,000 threads. If you have a question in mind which seems off topic to this thread, you might prefer to Search the Site