Live! From beautiful Pine Beach New Jersey: Welcome to the world's most popular metal finishing website
topic 20391
Inspection criteria for powder coatings
A discussion started in 1998 but continuing through 2018
1998
Q. I am searching for documentation (articles, publications, etc.) regarding typical powder coating defect types and their probable causes. I would share this information with our powder coating job shop to set up a quality assurance system. It would be most beneficial to have photographs of the most common defect types (pitting, blisters, light coverage, pinholes, etc.) Any help locating such information is greatly appreciated.
Duane Taillefer
machine shop - Alexandria, Minnesota
---
1998
A. Duane:
I am pretty sure that most of the powder coating companies have something like this. Getting on to their tech support lines shouldn't be too much trouble. You can find powder suppliers on finishing.com's suppliers page. However, a lot of defects are very specific to the manufacturing environment. In other words, you may have different defects from the next guy. So, showing the powder shop a general list of defects may not work for you. It is important that each company document their defects (photographically) and determine causes and solutions, because you'll have to do this anyway when one of the generic defects shows up. Why not just document and go on? A quality program has to begin somewhere and sometime, why not with that first defect...
Anyway, if you do get this information, could you please let the rest of us know who was able to help you so that we can direct others to them.

Craig Burkart
- Naperville, Illinois
---
---
2003
Q. What is the standard acceptance or rejection criteria for orange peeling on powder coated light texture finish?
Rabindra Narayan
aerospace - Portland, Oregon
---
2003
A. Texture specifications are definitely customer or "end-use" dependent. A customer coating engine blocks will have a totally different requirement than the customer coating office furniture or appliance handles. As far as controlling texture during application, film build and gloss are the most important parameters to gauge. I 100% guarantee, if you are buying from a reputable powder coat manufacturer, that they QC their material to meet a certain gloss at a certain film build in a controlled environment on a controlled substrate to maintain consistency. Get a min/max standard from the customer to eliminate any question.
Andy Peal
automotive components - Grand Rapids, Michigan, USA
---
2005
A. We have a small powder coat line on site. Our PC rep recommended that we get a set of industry standards from the Powder Coat Institute (PCI). POWDER COATING VISUAL SMOOTHNESS STANDARDS is the PCI Powder Coating Visual Smoothness standards. They are a set of ten panels showing the normal degrees of smoothness achievable with powder coatings. The panels, numbered one through ten with flow (orange peel) ratings are packaged in a compact, bound folder for protection and handling. This is available for a price but does put the normally subjective cosmetic acceptance criteria on a common scale.
Scott Huffman
- Portland, Oregon
---
---
2006
Q. Powder peels off!
I would like to know how to inspect a finished powder coated part and tell if part is 100 percent perfect to ship.
I would have times when I think the part is perfect and I would put a decal sticker on the part and if I peeled the sticker off to relocate the sticker it would peel the powder off. The only QC inspections I have in place are just a visual inspection.
I change color for every piece I coat and I coat all by hand gun sprayer.
I leave part in oven for 25 minutes at 350° to cure. is it possible to over cure?
I use all Eastwood powder, and wash.
My shop is small and my work doubles every year and I need to start getting as much information as possible.
Thank you for any positive in put.
Ronald D Flahart
fabrication - Lancaster, Pennsylvania, USA
---
2006
A. Your inspections should depend on what your customers' want. No one here can tell you whether or not a part is good to ship.

That said, it sounds like you're having some adhesion problems. You can run a cross hatch adhesion test [Ed. note: see letter 46657, "Process/Procedure for Cross Hatch Test"] to check for good adhesion. Some people will also use the "bang" test, where they strike the part on an edge. If the paint holds to a corner, chances are you've got good adhesion.

Numerous factors can lead to poor adhesion: low cure, inadequate cleaning/pretreatment, contamination, etc. You should check with your paint supplier for the proper cure schedule. Some people use an MEK / methyl ethyl ketone rub test to check for adequate adhesion.

You also mentioned that you changed color for every part. Contamination be a problem. Again, contact your paint supplier for specific recommendations.
Christian Restifo
- Pittsburgh, Pennsylvania
---
2006
A. What kind of pretreatment are you using? Making sure that it is correct should cut down on the number of rejects you have.

In terms of a better inspection method, sounds like you have already accidentally discovered one - put a piece of tape on each piece and then pull it off; if it doesn't remove the coating, THEN apply your decal.

I'd give you more advice if I could, but I primarily work with anodizing and chemical conversion coatings - anything I know about powder coating I've learned from the archived letters on this sight. There is a wealth of information in those letters - you may want to use the search engine and read a few past responses.

Good luck!
Jim Gorsich
Accurate Anodizing Inc.
Compton, California, USA
---
2006
A. Dear Sir,

Unless you are using low bake powder that designed to cure at 350 °F, I would guess that your problem is under cure. Most powders require a metal temperature of 400 °F for 10 mins - this means, depending upon the mass of metal, the time in the oven can be anything from 15 - 40 mins to obtain the required 10 mins @ 400 °F MT. To test the cure of powder, scratch a deep groove in the powder (choose area not seen) using a small silver coin - smooth groove equals cure - jagged groove under cure. It is very unusual for powders to be over cured most problems are associated with the opposite.
Terry Hickling
Birmingham, United Kingdom
---
---
1996
Q. Can you provide an direction for where I might find some industry accepted guidelines regarding cosmetic flaws allowable for powder coat paint (epoxy) on an aluminum die casting? I am trying to establish a company guideline for inspection and want to be reasonable, while still insuring best quality. What I have in mind is some sort of size and population density specification to control the size and number of flaws allowable. Any ideas? Thanks for the great www site.
Jon Burrell
---
1996
A. The acceptance for coated castings varies with the needs of the end use. Work with your customer(s) to define the practical limits and keep real examples for comparison. You may want to review ASTM pictorial standards for blistering as an example of an established rating method for size and density of coating flaws.
Of course you can always work with your casting or coating suppliers to improve your results if necessary.
Jeff Hagerlin
paint supplier - Houston, Texas
---
2006
-- this entry appended to this thread by editor in lieu of spawning a duplicative thread
Q. Hi, I'm looking for a standard that can help me to create an acceptance criteria for visual inspections on powder coating on brass parts.

Thanks
Daniel Arango
- Mexico
---
2006
A. There aren't any standards as far as visual criteria unless you want to adopt something that was written by another industry, telecom for example. Most places just write their own based on the quality of the product they are producing. I'm making the assumption that by visual you are not including the use of gloss or color meters which are defined in the TDS of the paint.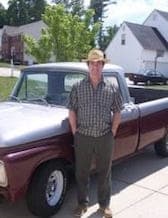 Sheldon Taylor
supply chain electronics
Wake Forest, North Carolina
---
July 24, 2008
-- this entry appended to this thread by editor in lieu of spawning a duplicative thread
Q. Is there a workmanship standard for power coating? Someone mentioned Class A and B standards. Where can I find a definition of these standards?

Thanks,
Carlos Bustamante
Product designer - Alameda, California, USA
---
August 9, 2008
A. A good thing would be to find out what standards are used by shops you are trying to contract with, they will give you a copy of their standards so that both of you can mutually agree on the quality that you expect to receive on your finished product.
Think twice about using a shop that doesn't have any.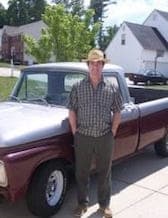 Sheldon Taylor
supply chain electronics
Wake Forest, North Carolina
---
September 30, 2008
A. Sheldon is bang on here. There is no one formula for standards in powder coating. There are many companies that have their own requirements that act as standards. Generally, a companies standards probably and generally come from the powder paint manufacturers recommendations for each of their various powders. For instance, a powder paint manufacturer will give their performance specification as to the thickness of the powder. If you are under or over this specification, you will not achieve the maximum performance of the powder according to the powder manufacturer. This would be very important for a company to control and make their standard. The same could be done for pretreatment.
Bob Utech
Benson, Minnesota

A Guide to High Performance Powder Coating
by
Bob Utech
[link is to Amazon]
---
---
March 4, 2013

-- this entry appended to this thread by editor in lieu of spawning a duplicative thread
Q. I am interested in incoming inspection criteria for purchased powder coatings.
Mike Smith
- Kansas City, Missouri, US
---
March 9, 2013
A. The first step is to define a purchase specification.

This may include:
Grade / brand / colour of powder.
Coating thickness range.
Pre-treatment requirements.
Cure Schedule

You may then begin to specify performance requirements:
Adhesion
Impact resistance
Cure Testing method
UV Resistance
Salt Spray resistance
Coating Thickness
Colour Standard
etc, etc
If you do not have a purchase specification I guess you accept what you are given which is often wanting.
Hope this helps
Regards,
Bill
William Doherty
Trainer - Salamander Bay, Australia
---
---
October 20, 2014
Q. Question is,

I want Standards for Powder coating components, e.g., from how much distance one can check the powder coated component, also acceptable level for scratches, dust, pin holes, spots etc. (particularly if we use for home furnishing items)
ARGADE MAHESH SHAMRAO
- Aurangabad, Maharashtra, India
---
April 24, 2015
Q. How many times are taken for inspection after powder coating?
anjani kumar
- indore, madhay pradesh,India
---
May 20, 2015
Q. I want to know how to validate the powder coating product? What type of testing to be done on powder coated components?
Shailesh Kotkar
- pune, Maharashtra, India
---
May 2015

Hi Argade.
Andy, Scott, Jeff, Sheldon, and Bob have all answered that question already. If you don't accept their answers please try your best to phrase your inquiry in terms of what you don't accept about them and why. Thanks.
Hi Anjani.
Sorry but I don't understand your question at all. Please rephrase. Thanks!
Hi Shailesh.
William already answered your question in significant depth. The problem is yours rather than his, so please try to put in at least as much effort on your own behalf as he has already put in for you. Thanks.
Regards,
Ted Mooney, P.E. RET
finishing.com
Pine Beach, New Jersey
Striving to live "Aloha"
---
---
Details about paint shop validation & verification methods
January 20, 2018
Q. I am working in Indian Automobile company, as Senior Manager- Corporate Quality, related to Surface protection & paint shop related processes like pretreatment, CED , Top coat, Powder coating, etc.

I would like to know the detail process of "Paint shop "process validation" methodology, global practices, reference standards & also would like to know about "Process verification" methodology with examples followed in Global paint shops.

Details with actual examples are required.

abhijit Bapat
corporate quality function - PUNE, Maharashtra, India
---
January 2018

Hi Abhijit. Hopefully a reader can advise you of some good training courses and seminars covering those subjects.
There are excellent books addressing similar subjects for steel structures painting from the Steel Structures Painting Council if that helps at all, but I'm not aware of any for the auto industry. I'm guessing it's because that industry is concentrated between a small number of huge companies rather than a huge number of small companies, and they all guard their own practices as proprietary?
In 23 years of running this site we've posted hundreds of inquiries from India's principal automotive company, but have never received any clues from them about their own practices -- presumably because they hold what they do as trade secret. So I doubt you'll see the examples from other automotive companies that you seek, but good luck with the attempt.
Regards,
Ted Mooney, P.E. RET
finishing.com
Pine Beach, New Jersey
Striving to live "Aloha"


If you have a question in mind which seems off topic, please Search the Site