Where the world gathers for
plating, anodizing, & finishing Q&As since 1989
How quickly can steel rust?
(
-----
)
2003
Q. Just under 6 months ago I scratched my friend's VW Passat removing, approx., a .2" x 2" area of paint and exposing that said area to time & the elements. 3 days later, I asked her to get an estimate on the damages. As of today's date, no repairs have been made to the car. With the help of the winter we've had, the above-mentioned area is completely rusted and has grown in size (now approx. 1" x 3"). My friend maintains that after 4-5 days the area had mostly rusted. How likely is this? What is the rate at which iron rusts given that, in this situation, the weather is a variable? We also know that a lot of salt has been thrown on the road (and our cars) this winter, which would speed the process up. In addition, would the rate not depend also on the chemical composition of the steel? In other words, is it possible for the area to have rusted as quickly as she said it did?
Any info would be helpful -- I'm trying to calculate a fair sum money to pay her for the damages I incurred.
Thank you,
Leah K
[last name deleted for privacy by Editor]
- Boston, MA
---
2003




A. Sorry to be the bearer of bad news, but yes, the steel could rust that fast. Steel can start to corrode (microscopically) immediately upon exposure to the elements.There are several mitigating factors that you mention. Moisture will accelerate corrosion. Salt will accelerate corrosion. Another factor is how deep the scratch went into the body panel. Automobiles have a protective coating applied to the steel before painting that helps inhibit corrosion - if you scratched all the way through this, and exposed bare metal, that will allow faster corrosion. On a repair note, the repair process would be the same if the scratch had corroded or not -- i.e.: sanding, priming, and painting. In this "not my fault" era, it's nice to see someone taking responsibility for their actions - even if it was an accident.

Dan Brewer




chemical process supplier - Gurnee, Illinois





---

2003




A. Hi Leah,

Depending on the climate, the steel quite easily could have rusted in 4-5 days. Your location is Boston; is that where the car is too? If the car is near the ocean, the salty atmosphere only makes the steel corrode that much faster.

The chemical composition of the steel (probably galvanized) is not an important factor in this case because no unpainted automobile body should be expected to stay uncorroded for very long.

Did the corroded area expand from a thin scratch to a bigger area in 4-5 days? Hard to say. But once the corrosion starts growing, it will lift the paint film right off the steel surface.

Regardless of how quickly the area corroded, your friend is rather foolish to allow bare steel on her car to be exposed to the elements for 6 months.

George Gorecki




- Naperville, Illinois





---

2003




A. It probably showed a very light rust in 2 days. Since then, it ran under the paint, got thicker and ate more of the metal. She should have had it taken care of in the first week. If you are looking for 100% equitability, ask the person that fixes it how much he charged for the present repair and what would he have charged if it had been repaired in 1 week. My wild guess is there will be about 1 hours labor difference in the two.

James Watts




- Navarre, Florida




---
2003
A. Hey Leah, my reply is a bit late but it may help. I think that metal can, in fact, get rusted that fast but why take responsibility. Let your friend make an estimate and then negotiate it down to a smaller sum or heck, if he/she is not a good friend, I say deny responsibility.
Good luck.
Qadir W
[last name deleted for privacy by Editor]
- Boston, Massachusetts
---
2003
Hi Leah. Accidents suck.
Qadir would certainly be a worthless friend, but I suspect that he posted with a fictional name and is just playing around :-)
"A stitch in time saves nine", and had this been a rental car you could certainly demand that the fix be done immediately. But your friend did you a favor loaning you the car; I wouldn't demand that a friend inconvenience herself still further by dropping everything and getting it fixed within 4-5 days. I say pay for the fix.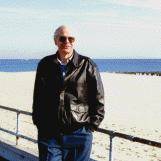 Ted Mooney
, P.E.
Striving to live Aloha
finishing.com - Pine Beach, New Jersey
---
July 13, 2011
A. What you should do now is up to you. But, in the future, when you get in an accident, immediately (and nicely) tell the person that they either have to get an estimate within ten days or you will only pay a fraction of the cost if the damage becomes worse over time. Because really you are at fault for the initial damage to the car. Your so called friend is at fault for the further damage that came from the neglect of his vehicle. Ask him if he had changed his oil in the past six months (I'm sure he has) getting an estimate takes about as much time as changing your oil, so clearly he had the time to get it done but failed to do it. Now, whether the rust happened five days after or months after is immaterial. He neglected his car and the ensuing six months certainly did more damage than the first five days -- period end of story. Furthermore he has offered you no proof that it did rust in that time. The only reason I might pay for all of it in this case would be if I thought that no matter how I handled it not paying would ruin the relationship AND if I thought he was a sufficiently good friend to me that that mattered more than the principle of paying only for what truly was my fault. If he was a good friend and I knew it wouldn't ruin the relationship I most certainly would make him pay part so he can learn to take care of his car properly.
Matt Bacon
- San Jose California USA