60,000 Q&A topics -- Education, Aloha, & Fun
topic 2080
Rust removal on antique gun
A discussion started in 1998 but continuing through 2020
1998
Q. My Grandfather was a farmer and had a shotgun which he used primarily for killing off small animals. The gun is at least 50 years old - other than that, I know nothing about it. I received the gun about 3 years ago and thought that it was being stored in the attic. We recently moved and found the gun in a storage shed - very rusted! I am not concerned with functionality but would like to know the best way to remove the rust so that it could be displayed in my home. Thanks for any suggestions.
Kerri Painter
---
1999
Q. This gun was given to me by my father it is 54 caliber with model #OF1865 rn16245 with a bullet or ball and a flint to make it fire it looks like an army rifle the strap is missing it has a sight on the end and also by the end of where the bullet goes it has a round pull back and a hammer that pulls back as well. I also have a Winchester 12 gauge double barrel full model 1897 made in 7/26/1896 plain w/no silver on it or fancy stuff either. Anything you can tell me I would appreciate it. Thank you.
Ed Karinski
Lehigh Acres, Florida
---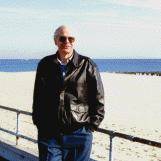 Ted Mooney, P.E.
finishing.com - Pine Beach, New Jersey
Striving to live Aloha
---
2007
Q. My name is David. I am from Mississippi and I recently went on a pheasant hunting trip in North Kansas. It was a wonderful experience until I opened my gun case after getting off the plane. The airline (Southwest...be careful) had allowed my brand new 12 gauge shotgun, in the case, to sit in the pouring down rain while changing planes. Now they will not stand behind the incident. Does anyone have an idea on how I can restore the barrel of my new gun. It has spotted rust up the entire barrel. Thanks very much!
David Mitchell
hobbyist - Hattiesburg, Mississippi
---
---
Remove rust without damaging bluing on antique 1864 Springfield
March 30, 2020
Q. I have a Model 1864, .38 Caliber, Springfield Trap Door that was found along the Bighorn River in Montana (30 or so miles from where Custer Battlefield lays). It was found in the 1930's and has been setting inside after that. Dirt all over and all pitted with rust. Rear sights are about to fall out as well as the trap door. I am just trying to figure out how to clean off the rust so I can display it in a shadow type box. My father played with it as a toy! I have a letter from the Buffalo Bill Museum using the serial number. I can't take it apart as the stock is banded to the barrel. It is blued. Will a Dremmel tool and CLP ruin the bluing that is left?
Russell Ostwalt
- Havre, Montana USA