topic 2057
Looking for cad. plating alternative
(1998)
Looking for an economical substitute for cadmium plating on steel pipe threaded hydraulic hose fittings. Have heard of a process known as JS500 and ion vapor deposited aluminum. We appreciate any information on a process that would be helpful for our application.
Geoffrey Ash
- Greensboro, N.C.
---
(1998)
If you need an alternative waste-free process for cadmium plating, we could help. If you want another material coating and corrosion is the primary concern, zinc-nickel seems to be the alternative according to some recent studies.
Mandar Sunthankar
- Fort Collins, Colorado
---
--
I am assuming that these fittings have to be crimped, swaged, or somehow deformed after plating? If not, zinc plating may be fine. But if you need a soft ductile coating, maybe tin-zinc is the answer -- but it's neither pretty nor cheap.
Ted Mooney, P.E.
finishing.com
Pine Beach, New Jersey
---
(1998)
Dear Geoffrey ,
If you are specifying Cadmium Plate Why ? is it just habit , is there a real reason ? In most cases the use need for Cadmium can be replaced with Zinc , except for some marine & aerospace applications Zinc is better than Cadmium , and now the industry can offer all the , including Zinc - Cobalt , Zinc - Nickel , Zinc - Iron , Zinc - Tin alloy options each has its own specialist advantage over the others , i.e., ., Zinc - Tin exhibits remarkable self lubrication properties "etc"
Give us some more info about your needs and applications and I am sure you will get some more definative answers
Best regards

John Tenison - Woods
- Victoria Australia
---
(1998)
GEOFFREY,
JS 500 HAS BEEN PUSHED AS A CAD SUBSTITUTE, AND IS ONLY OFFERED BY Macdermid WATERBURY CONN (CONTACT BOB GRIFFIN)
IT IS STRICTLY FOR AUTOMOTIVE APPLICATIONS AND IS ONLY AVAILABLE THROUGH A LICENSING AGREEMENT. IF YOUR APPLICATION IS NOT AUTOMOTIVE, THEN THEY HAVE A PROCESS CALLED "ULTRASEAL". WHICH WOULD FIT YOUR REQUIREMENT NICELY.
WE PRESENTLY PROCESS A SIMILAR FITTING FOR CADILLAC AND USE A ZINC-COBALT BLACK ALLOY WITH VERY GOOD SUCCESS
MACDERMID ALSO HAS AN ALUMINUM MECHANICAL GALVANIZING PROCESS WHICH I HAVE SEEN USED AS A CAD REPLACEMENT. CONTACT GORD ALLISON AT MACDERMID INC
REGARDS
RAY
RAY DELOREY
- CAMBRIDGE ONTARIO CANADA
---
(1998)
We have been involved with the manufacture of Zinc Alloy plating systems for the last ten years. Our focus was to introduce the best practical systems that offered the best corrosion protection possible. The two baths that we did not pursue were Zinc/Iron and Zinc/Cobalt. Initially, we heard rave reviews about 4 digit hours to red corrosion in salt spray testing. We doubted it, and others have confirmed our belief. On the other hand, Zinc/Nickel and Tin/Zinc do routinely give in excess of 1000 hrs to red corrosion. Some get more due to part shape.
There are platers across the US that use our systems. Also, in Canada, Mexico, South America, and in Europe. If you have any questions, I can answer through Finishing.Com or my email. We are not pitching this or any other product. Only passing along facts to inform a potential inquiry.
Thank you,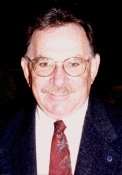 Ed Budman
- Pennsylvania


This public forum has 60,000 threads. If you have a question in mind which seems off topic to this thread, you might prefer to Search the Site