topic 2047
Substituted white bronze for nickel plating but it tarnishes
(1998)
Hi, I had been in gold plated jewellery industry more than 9 year since 1989. Now, most our jewellery product sell in South East Asia, I prepare to bring in my product to European Countries that the plating on the products contain no nickel. Lately, ourself try to use nickel free solution name as Mirraloy to replace nickel but we have tarnish problem.
DANNY TEOH
- Bayan Lepas, Penang,Malaysia
---
(1998)
You might consider using cobalt. It is virtually identical to nickel. You can substitute cobalt sulfate for nickel sulfate on a wt for wt basis and change virtually nothing else in the bath. It does plate slightly harder and whiter than nickel. Costs more.
James Watts
- Navarre, Florida
---
(1998)
Dear Danny ,
there are several approaches to obtaining Nickel free plating for jewellery , it depends upon the base metal(s) that you are plating , the type of finish you are trying to achieve , the cost area of the market you are aiming at , and other factors including the complexity of the jewellery itself . these factors really decide which of the systems to opt for .
regards
John Tenison - Woods
- Victoria Australia
---
(1998)
Instead of nickel you can use a white bronze deposit which is an alloy based on copper and tin. Do not try a "do it yourself" solution as these alloys need a close control. Turn to a supply house. Most of the big suppliers promote these nickel free solutions for jewellery.
Sara Michaeli
chemical process supplier
Tel-Aviv, Israel
---
(1998)
Danny,
There are two main methods for producing nickel-free deposits on fashion jewellery. The first substitutes the nickel with palladium over bright acid copper and the second is bronze (copper,zinc,tin) over bright acid copper for bright finishes. Processes are available from the major supply houses in Australia and Hong Kong.
We use the bronze method as it seems to work OK.
Regards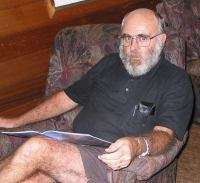 Bob Lynch
plating company
Sydney, Australia


This public forum has 60,000 threads. If you have a question in mind which seems off topic to this thread, you might prefer to Search the Site