World's most popular finishing site / Internet's friendliest corner
topic 19766
Galvanic Action between Galvanized and Stainless Steel?
A discussion started in 2001 but continuing through 2019
2001
Q. Hi,
Is it true that a corrosive reaction will take place if a a hot-dip galvanised and stainless steel products are clamped together?
Basically I sell steel channels and special beam clamps for suspending utilities eg. cable management systems, pipings, etc.
I was once cautioned by an engineer at a site by the shore oil plant project that we can't clamp a fastener (in my case it refers to a beam clamp) to a hot-dip galvanised steel beam. The thing was, we did not really get in detail about it as I thought he probably could have heard it from someone else. So, as it is important to my business, I need a professional view from you.
I have checked with a local galvaniser in Malaysia, they seem to have also heard/seen it somewhere but still haven't got any firm/documented reply pertaining to this.
In reference to the surrounding conditions, I was hoping we can evaluate this issue based on a general basis, ie.e, seaside, outdoor and indoor.
Nevertheless, is it true that a corrosive reaction will take place at the contact area of these two named metals?
In my knowledge, if the corrosion does occur, it will not spread as Zinc is self sacrificial.
Thank you very much.
Jeremy Yap
Hokomo Trade Centre Sdn Bhd - Selangor, Malaysia
---
2001
A. I wouldn't do it, especially in very corrosive environments, because as you say, the zinc is sacrificial, and it will dissolve. After it is gone, there is nothing stopping the remaining steel from corroding with the stainless as the cathode.
Tom Pullizzi
Falls Township, Pennsylvania
---
2001
A. I think the problem you fear, and which Tom confirms, would be real: spot corrosion of the beam in the area near the clamp. However, your closing sentence about self-sacrificial zinc probably isn't accurate. The fact that the corrosion occurs near the contact point rather than across the whole beam is probably a practical issue rather than a theoretical one. In theory, the corrosion would not be localized to the area of contact; rather the anodic current would be spread across the entire surface of the beam. But in the real world, a bit of water probably collects at the beam clamp rather than immersing the entire beam, so the galvanic current is restricted to the wetted area.
Ted Mooney, P.E.
finishing.com - Pine Beach, New Jersey
---
2001
A. Jeremy,
As Ted and Tom imply, you could well have problems especially if the contacts got wet!
If you are concerned, why don't you play safe and, if you can, place some plastic all around the contact area? In other words chemically isolate that area. Another option is to 'paint' the contact points of your clamps with a suitable paint.
You will definitely have some corrosion or preferential corrosion if you join dissimilar metals together, that's the nature of the beast!
I am slightly biased towards plastics (40 odd years in this field) but the plastic clamps have nowhere the load bearing capacity of metal ones.
Food fer thought, as they say in bad English ... but you have an excellent command of this universal 'linqua franca'.
Cheers !
Freeman Newton
White Rock, British Columbia, Canada
(It is our sad duty to
advise that Freeman passed away
April 21, 2012. R.I.P. old friend).
---
2003
A. Zinc in contact with stainless steel is extremely dangerous in time of fire. There is a chemical reaction and that can cause an explosion. That is why stainless steel thermowells having union-nipple-union construction should NEVER be specified with galvanised union-nipple-union fittings, only black iron or stainless.
Michael Oser
- Sydney, Australia
---
2007
A. Zinc will cause cracking of SS in case of fire (high temp.)
M Alabbasi
- Kuwait
---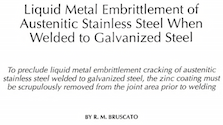 I don't remember ever hearing of this fire/explosion/embrittlement issue when zinc and stainless are together. Thanks Michael & M for bringing it to our attention!
Regards,
Ted Mooney, P.E.
finishing.com - Pine Beach, New Jersey
---
July 17, 2008
A. If you couple zinc with stainless steel near the sea, you can get embrittlement of the stainless steel. This is due to the formation of atomic hydrogen when seawater breaks down and releases chlorine molecules.
As zinc is amphoteric it can be attacked by either very low or very high pH solutions. The hydrogen gas that forms can enter the molecular matrix of the stainless steel and expand, causing the steel to crack.
But please note that this normally only happens when the steel is under stress.
I have coated stainless steel with a zinc silicate many times over the years, and once the silicate was coated with a polyurethane primer and paint there was never any problem as the paint was a 'salt barrier' to the metals.
Rick Simpson
- Spalding, England
---
---
To minimize your searching efforts and to offer multiple viewpoints, we've combined some threads into the dialog you're viewing. Please forgive any resultant repetition or failures of chronological order.
---
---
2003
Q. I am constructing a window screening device, and expect to have a stainless steel angle (probably Type 304, possibly 304L) frame come into constant contact (full-length) with a hot-dipped galvanized tube steel support frame back-up. Should I be worried about galvanic (two-metal) corrosion and separate the two metals (possibly with neoprene washers), or are the two metals close enough in the galvanic series that I don't need to worry (about corrosion to the zinc-covered hot-dipped steel frame)?
Andrew Clements
- Austin, Texas
---
2003
A. The materials are actually very far apart galvanically. Zinc (the galvanized finish) is very cathodic to stainless steel and unless the area of the stainless steel is fairly small, it will accelerate the corrosion of the galvanized finish.
Ted Mooney, P.E.
finishing.com - Pine Beach, New Jersey
---
2003
A. Galvanised steel uses zinc as a sacrificial anode to protect the base metal. Stainless steel will be cathodic to the steel, so it will be even more cathodic to the zinc, hence you will get enhanced corrosion of the zinc. I would suggest you put plastic washers in the break any corrosion circuit

Trevor Crichton
R&D practical scientist
Chesham, Bucks, UK
---
2003

Thank you for the responses.
Andrew Clements
[returning]
- Austin, Texas
---
---
2004
Q. We are fixing a number of 304 stainless steel brackets onto a building one block away from the ocean with galvanised steel fixings. Can you advise if there will be a compatibility problem with these two metals.
Neil Sotheren
Manufacturer - Brisbane, QLD, Australia
---
January 24, 2011
A. My interpretation of the advice from the British Stainless Steel Assn. (see their site) is that this is likely to cause problems unless isolating washers are used. Fixing galvanized brackets using stainless nuts/bolts would probably be OK.
Stan Dwellback
- Braintree, Essex, United Kingdom
---
---
To minimize your searching efforts and to offer multiple viewpoints, we've combined some threads into the dialog you're viewing. Please forgive any resultant repetition or failures of chronological order.
---
---
2004
Is there any reason to install an insulating element between the faying surfaces of a Stainless Steel member and a Galvanized Steel member? For construction reasons, it is necessary to have these two elements in permanent contact. Both members are located within a building with controlled climate conditions.
Thank You
John D. Bernard
Engineering and Construction - Boston, Massachusetts, USA
---
2004
A. I would recommend that you do put an insulating element between them even indoors. You cannot always control the humidity. What will the RH be in the building? If you can be absolutely sure that there is no moisture in the contact area you might get by with it. What kind of fasteners will be used to connect the two? That could cause you more problems.
Lee Kremer
Stellar Solutions, Inc.
McHenry, Illinois
---
2004
A. Insulating is to protect your galvanized zinc coating, not to protect the s.s. If your stainless steel surface area, compared to galvanized is small, and if you coated either of them, I believe it would be o.k.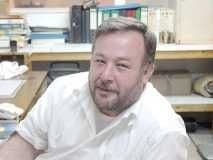 Khair Shishani
aircraft maintenance - Al Ain, UAE
---
January 15, 2011
A. In addition to concerns regarding galvanic transfer, liquid metal embrittlement must be considered in the event of a fire. Zinc attacks austenic material starting at 420 °C. The severity of the attack and consequences depend on heat and the stress level within the member. At 570 °C on highly stressed members the attack may be severe enough to result in rupture. I am not an expert, but please consult one. I advise this not because of the likelihood of an event, but because the failure mode could result in a sudden collapse as opposed to a progressive collapse that allow a safe exit for occupants of the structure.
Robert Hazleton
- California
---
---
November 7, 2011
Q. I was just told by a dockmaster that nothing will happen to stainless steel props if they sit in the water. We are brackish here and I contend that eventually your zincs will get eaten and electrolysis will begin, even with stainless steel. Please tell me I have not been thinking wrong for 30 some odd years.
Audrey Crandall
- Palm City, Florida
---
November 8, 2011
A. Hi, Audrey.
Electrolysis isn't quite the right word to use in talking about the situation. Electrolysis is about two pieces of metal (your prop and something else like a zinc anode) being in solution (seawater in this case) and exposed to an externally applied source of current (non-existent in the case under discussion), so that's not exactly what we have here whether the zinc anode is present or absent.
What we have instead is stainless (but not 100% corrosion proof) steel which can perhaps benefit from the sacrificial protection of zinc anodes in the same way that steel or aluminum do, although to a much smaller extent. In the real world there can be various factors, like two different stainless steels, or even a heavily cold worked area of one piece of stainless steel, that can lead to minor galvanic corrosion forces. A zinc anode will sacrificially protect against this. There can also be occasional electrical currents in marina waters that accelerate corrosion. I'd say zinc anodes can help even if most of the time the stainless steel props don't terribly need them.
Regards,
Ted Mooney, P.E.
finishing.com - Pine Beach, New Jersey
---
---
September 19, 2012

-- this entry appended to this thread by editor in lieu of spawning a duplicative thread
Q. Hi there, I'm building a walk in run for my chucks [chickens] and intend to use stainless steel mesh on a timber frame. Is it ok to use galvanised u-shaped nails on the stainless steel or will that cause a corrosive reaction? I'm struggling to source stainless steel u-shaped nails. Thanks. Rob
Rob Wright
D.I.Y.er - Nottingham, U.K.
---
October 11, 2012
A. There can be different metal corrosion that occurs in some cases, but in this application likely not to be too big an issue.
But why use stainless mesh? That will surely be quite expensive? Galvanized mesh much lower cost, and then use galv. staples to secure?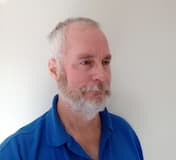 Geoff Crowley
galvanizing & powder coating shop
Glasgow, Scotland
---
---
April 4, 2013
Q. I have a doubt: at site we installed stainless steel cladding in a galvanized frame without any rubber beading. Will any corrosion occur or some other problem happen; because in UAE temperature is high while summer time? I need some good suggestions for me to rectify that.

Regards,
Mohamed Hathim
installation engineer - Dubai, UAE
---
April 4, 2013
A. Hi Mohamed. If there is any moisture at all, significant corrosion of the galvanized frame will occur. Try to electrically isolate the two materials with the rubber beading you mentioned or in some other way.
Regards,
Ted Mooney, P.E.
finishing.com - Pine Beach, New Jersey
---
(you are on the 1st page of the thread) Next page >
---