Live! From Pine Beach NJ: The world's most popular metal finishing website, and the internet's friendliest corner
topic 19484
Does "Z" equal either "Rz, Ra, or Rmax"?
A discussion started in 2003 but continuing through 2018
2003
I have what may appear as a rather simple question to some. We are currently in the process of "bidding" on a job that will require us to supply a Turned, Polished, Ground, and Chrome-Plated round bar product (an automotive product for overseas producer) that requires us to hold a Surface Finish of "1.6-Z". I have searched many places / resources, but all I seem to find is a reference to the "big 3" (Ra, Rmax, and Rz). Would this spec (1.6-Z) be the same as "1.6 Rz?"
Allen Flores
- LaPorte, Indiana, USA
---
2003
A. Your guess is as good as mine; however, business is not a guessing game. Don't ASS.U.ME anything (this stands for a phrase). I suggest you contact customer to clarify.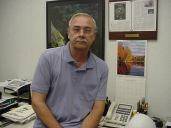 AF Kenton
Hatboro, Pennsylvania
---
2003
A. R max: Max peak to valley height within the sampling length L.
Rt: vertical height between the highest & lowest points of the profile within the evaluation length.
Rz: It is based on 10 points within one sampling length, mean distance between 5 highest peaks & 5 lowest valleys within the sampling length, measured perpendicular to the baseline of the chart.
Ra: roughness average or CLA, Centre line average.
S MEENAKSHI SUNDARAM
- Chennai, India
---
2006
Correlation between Roughness Average (Ra) and Total Roughness (Rt). Is there a correlation if Rt is stated as 4 µm?
Mike Murdaugh
- Stratford, Wisconsin
---
---
November 22, 2018
Q. If Rmax is the value of maximum peak of the profile, then can you please explain the difference between Rmax and Rp.
arjun sreepathi
- bangalore, karnataka, India
---
November 2018
A. Hi Arjun. Speaking for myself, I hate questions about surface profile because I never remember enough of the minutia and I have to keep looking it up and re-checking it; plus, it's impossible to explain what the abbreviations mean unless the questioner has a good grounding in the topic anyway :-(
To draw a distinction between two scales like Rmax and Rp -- as you are asking us to do -- requires a good understanding of what a sample length is and what an evaluation length is; none of the surface profile scales has any real meaning without that understanding.
For example, I can tell you that Rmax is the maximum difference between a peak and a valley of any one sample length and that Rp & Rv are respectively the maximum peak height and valley depth within the evaluation length. So you might at first think this means that Rmax = Rp + Rv ... but it doesn't ... because Rp and Rv are more likely in different sample lengths than in the same sample length. Rather, as Meenashi instructs us above, Rp + Rv = Rt :-)
Regards,
Ted Mooney, P.E. RET
finishing.com
Pine Beach, New Jersey
We need "Aloha" now more than ever
---
December 2, 2018
A. Ummm "Rp + Rv = Rt".

I think no. Rather: Rt = Rp-Rv.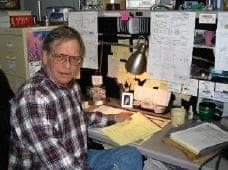 Jeffrey Holmes, CEF
Spartanburg, South Carolina
---
December 2018
A. As always, your comments are highly appreciated Jeffrey. But I'm gonna stick with yes, Rp + Rv = Rt :-)
Regards,
Ted Mooney, P.E. RET
finishing.com
Pine Beach, New Jersey
We need "Aloha" now more than ever


If you have a question in mind which seems off topic, please Search the Site