60,000 Q&A topics -- Education, Aloha, & Fun
topic 19333p2
How can I get rid of a scratch in my toilet bowl?
---
---
A discussion started in 2003 & continuing through 2020
Summary of the thread: The most frequently recommended product, and readily available is Barkeepers Friend. Several other products were found effective as well. And next time use a Toilet Auger, not a snake or coat hanger :-)
---
September 15, 2008
I totally scratched the whole interior of my toilet bowl with the "snake". the original bowl was porcelain cream color, which turned dark grey after I scratched it... I couldn't tell at the time because the water was dirty. This $1.75 Target product worked wonders! Thanks for the advise... I won't be buying a new $300+ toilet bowl, and I never have to tell my fiance what happened while he was away!
Stefanie Dew
- Sicklerville, New Jersey
---
November 19, 2008
Listen, people are talking about some barkeeper something.... I am foolish, yes I know, I used a snake in my toilet when I should have used an auger, but in my defense.... I'm not a plumber, just a mommy. Now back to my response. USE ANYTHING LIKE: Ajax [affil. link to product info on Amazon] or whatever is like it. Usually you can find it at the dollar store or at Walmart for like 88 cents. Dry the spot pour it on and scrub the sh*t out of it. It won't take out really, really deep scratches but it takes out most of them due to a snake screw up...lol.
Katrina Ryan
- Rochester, New York
---
January 6, 2009
BARKEEPER'S FRIEND - W O W !
Thanks for the tips everyone, I scratched a toilet in a rented place with a hanger, was stressing until I tried the recommendation, and voila! Gone, completely, after an hour of soaking.

Cheers

K
Kenny Mac
- Los Angeles, California
---
July 1, 2009
Just scratched my Mom's toilet. Barkeepers Friend is definitely the way to go!
Jason Land
- Philadelphia, Pennsylvania
---
August 1, 2009
Well, I stumbled upon this site searching for an answer to the scratches my father-in-law made in our toilet unclogging it with a wire coat-hanger. As with the other testimonials, thanks for the posts about Barkeepers Friend. I emptied about a 1/3 of a can into the bowl, mixed it up well with a toilet brush, let it sit over-night, then scrubbed again with the toilet brush in the morning before flushing to reveal - the scratches were gone. OK, my method maybe was overkill, but it worked and peace in the family has been restored. Thanks Barkeepers Friend and thanks to all the previous positive posts about this product.
Don Kirk
- Calgary, Alberta, Canada
---
August 5, 2009
Hi I'm from the UK & have had the same problem with the scratches in the toilet bowl..and to make matters worse it's not my toilet; I'm renting and landlady is due her 4 monthly visits so need to get it removed quick.
I used a knife to remove caked in lime scale (coz at her last visit she had me about that and nothing I tried would get rid, grr).
Anyway this has resulted to my horror pencil type scratches eeek.
Anyway done some research trying to find a D-I-Y rather then fork out for a professional to come & do it (yes I'm that desperate). I came across your bar keepers friend..however they don't sell all the products in the UK and USA sites won't ship here..I'm after the one that is shown in the links for amazon but no do here but they do other ones and they have read not to use on enamel .. I have no idea what the toilet is made off for a start plus can anyone recommend another bar keepers product I can use instead of the one in the link or is all of them ok to use in the loo?

Thanks
Jade Gadsden
- Rugby, UK
---
September 13, 2009
Ok. Y'all have been talking toilets. I googled for something that would get the gray marks off of vintage ceramic dishes and your forum popped up. So I am going to get Barkeeper's Friend and try it on a dish. If it works, I will be back on here to post my results.
Kathy Conner
- Ventura, California
---
November 21, 2009
After looking up Barkeeper's Helper, the chemistry of removing a metal mark with acid made so much sense to me that I tried the old standby, a paste of table salt and white vinegar on my coathanger-scratched toilet bowl. This, with a little bit of effort, worked very well.
Dr Matt Fields
- Ann Arbor, Michigan
---
December 29, 2009
I followed this post and got a can of Barkeepers Friend [affil. link to product info on Amazon]. I just put the powder in toilet bowl and didn't have to drain the water out and just used the toilet brush to spread the powder at the low end of the bowl. Let it sit for 30 min and flushed.. Wow! .. the scratches are gone!...

This is great product and Thanks! a ton for the advice..
Lokesh B
- Fort collins, Colorado
---
April 3, 2010
Thanks for the tip on Barkeepers Friend. I scratched up my toilet unplugging it. It worked like a charm and saved me buying a new toilet.
Chris Cascio
- Orlando, Florida
---
June 17, 2010
No abrasives, no pumice stone! Just had my toilet get the snake bite. I closed the water valve drained remaining water with a sponge and used a product called CLR (stands for Calcium, Lime, Rust remover). Let it sit in there for a few minutes and just wiped it off with a paper towel. Looks like brand new.

Just my 2 cents.
John Gibbon
- St. Lazare Quebec Canada
---
August 16, 2010
Great tips here. Thanks!

Tried both a slurry of vinegar and table salt, and baking soda and water. Both worked well and did the job. Nothing like putting on a pair of gloves and good old elbow grease.
Mark Robinson
- Orlando, Florida, USA
---
November 14, 2010
If you live somewhere where you cannot obtain Bar Keeper's Friend or other branded products mentioned here , oxalic acid crystals are readily available in pharmacies or (in Europe) drogueries. Just pour a generous amount in the toilet bowl, let sit for a few hours and wipe with a sponge or cloth. The scratch marks will disappear like magic.
Paul Vitalis
- Brussels, Belgium
---
April 29, 2011
Awesome post. I was cleaning lime away on my porcelain toilet bowl with CLR and a metal brush and scratched the cr*p out of the toilet. I was freaking out about painting it to fix it but then read about how the barkeeper's friend was working so I just tried pure baking soda and a wet paper towel and all the dark scratches went away! Now the toilet looks brand new! Thanks!
timea mester
- san marcos, Texas
---
June 27, 2011
You can buy Bar Keeper's Friend off the shelf. Can't wait to go home and try it on my toilet I "wrecked" last night.
Tim Kaczmarek
- Charlottesville, Virginia
---
August 4, 2011
Thank you!!!! The Barkeepers Friend =>
really worked!!! My husband will be so surprised when he gets home! He really thought he had done permanent damage and he'd have to buy a new toilet. :-)
Betsy Smith
- Lebanon, Ohio
---
August 20, 2011
I really can not stress enough how good Barkeepers Friend is.
I damaged the toilet of a couple hosting me whilst unblocking it pretty badly but this worked a treat.

For future reference - never touch porcelain with anything metal but if too late Barkeepers Friend will save the day.
Theo Penty
- norwich, Connecticut
---
December 20, 2017
A. There's a big difference between stained porcelain and scratched porcelain. I tried to remove the unsightly toilet ring with a pumice stone. It did a fair job, but left the porcelain lightly scratched. The rough surface now catches a stain much quicker. I started cleaning with Clorox Toilet Bowl Cleaner with Bleach, and now no more scrubbing! Just squeeze it on, let it sit for a few minutes, and flush for a perfectly clean toilet bowl. If necessary you might want to use a soft scrub brush for stubborn brown spots before flushing.

To return to my original point, now I plan to use Barkeepers Friend or some other mild abrasive to polish out the scratches left by the Pumice Stone.
Gene Bihit
- Chino, California USA
---
---
August 29, 2011
I bought a toilet auger and thought I could unblock my toilet myself without he help of a professional. I was so proud to show my husband how handy and thrifty I could be until I noticed the scratches on the toilet which the hardware store warned me not to do. I have to say unless you are a professional even using a toilet auger this is difficult NOT to do. As this site suggested I used barkeepers and it worked magic on my brand new toilet in my newly purchased home. Crisis averted with a very angry hubby!!
Jackie Owen
- Ridgewood, New Jersey, USA
---
October 28, 2011
A toilet in our office clogged with toilet paper. I called a neighbor who brought over a rusty snake. I asked the question, will the snake damage the toilet bowl? The reply was no. The result was yes. I was prepared to purchase another toilet because the stain was so bad that there was no way we could keep the toilet in the condition it was in.
I immediately went to the internet in search of possible hope in salvaging the expensive toilet. First thing I read was DO NOT SNAKE TOILET. I went through the comments and found TOM 'S OF CALIFORNIA which seemed the most effortless method because does not require draining the water out. TOM suggested using BARKEEPERS FRIEND. went to hardware store in Takoma Park, went back to office and was stunned at how it made the scrapes, or stains or whatever it was disappear in 60 seconds.
I began to use the same compound on the porcelain wash bowls and stainless steel bowls as well. Got all the scrapes off. thanks TOM.

Barbara Cameron
- Washington D.C. U.S.A.
---
December 31, 2011
The Barkeeepers Friend really worked. Unfortunately I ruined my upper toilet seat with bleach before reading this.
Lee New
- Port St. Lucie, Florida
---
February 16, 2012
Q. I had a tan line at the water line on my light colored toilet.
I let bleach sit in it for a bit which helped but I then decided to scrub with stainless scrubbing pad-- instantly all of the area under the water turned gray . . . oops
repeated flushing and scrubbing has not helped get rid of the stain
any thoughts?
colly R
- Green Bay, Wisconsin, USA
---
February 23, 2012
Toilet bowl got scratched up badly with a toilet augur. Read suggestions. Going to go out and buy some of that Beekeepers stuff, but in meantime, poured in a can of Sprite soda - right into the water. A couple hours later, scratches were disappearing! Unbelievable! Poured in another can of Sprite. Within hours, every trace of those black scratches were gone! Flushed toilet and all is well! Now just think what that soda does to your stomach! Inexpensive result!
Sue Eastford
- Hadlyme, Connecticut USA
---
February 23, 2012
Hi, Sue.
Uhh, does it remove black scratches from your stomach inexpensively? Am I getting warmer or colder? :-)
Regards,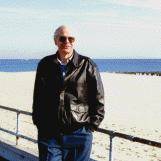 Ted Mooney, P.E.
finishing.com - Pine Beach, New Jersey
Striving to live Aloha
---
February 25, 2012
I too followed this post and got a can of Barkeepers Friend to tackle my toilet auger scratches. I just vacuumed the water out, sprinkled the magic dust, wiped with a wet paper towel (while wearing gloves) and woooosh...scratches gone. Awesome product. Highly recommended for this application.
N Baird
- Chicago, Illinois
---
---