World's #1 finishing resource since 1989
No login needed: Chime right in
topic 1993
Treating wastewater from vibratory processes
1998
I have been requested by a company that manufactures knives to help them identify products or services to address their wastewater concerns. They are using a proprietary vibratory finishing process, in which the blades are polished in large containers with cutting agents and ceramic media. The are currently able to reuse the ceramic 3-4 times, and then the remnants are rinsed and used by nurseries and landscapers. The polishing and cutting compounds end up in the drain. This company is looking for options to remove the polishing and cutting agents from the process water. One option is to evaporate the water, leaving a solid, but this is energy intensive and messy. Another option is to centrifuge the process water to remove the solids; this option is currently being investigated. I am interested in learning from anyone who is familiar with this process or has expertise to offer.
Anne Dillenbeck
Long Island Forum for Technology - Farmingdale, New York
---
--
Anne:
A recessed-plate polypropylene filter press may handle these solids just fine. I think it will, but your client should rent a small portable unit and make sure it works well and leaves a clear filtrate. If it doesn't work as well as we hope, then you would need a clarifier as a primary separation device, and to use the filter press to filter the settled solids accumulated in the base of the clarifier.
But what concerns me more, is what (if anything) is dissolved into the solution as a result of the processing -- because that could demand a more expensive and complicated chemical precipitation system. You could pass some of the solution through a funnel and Whatman filter in the lab, and then analyze it. But if, in looking at the installation, you see any scrap steel that has found its way into the drain trenches, and that metal acquires a black stain, you can be almost sure that you have dissolved metals in the wastewater and will be confronted with an expensive chemical precipitation problem.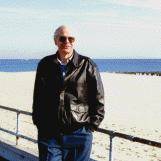 Ted Mooney, P.E.
Striving to live Aloha
finishing.com - Pine Beach, New Jersey
---
1998
Anne:
While working for an American Company in Europe, we installed several vibratory processes for surface refinement of cutlery, including table, pocket and hunting knives. The one that might be of interest to you was in Valgobbia, Italy where Coltelleria Valgobbia makes restaurant table knives. The process was a chemically accelerated method. The media used was a non-abrasive high density ceramic. The attrition rate was very low, around 0.03% per hour. This reduces the solids loading of the effluent. The liquid chemistry was recirculated. A bleed and feed method was established to maintain correct working concentration. For this application, each working day the on-line chemical holding tank was drained 25% and fresh chemistry re-added.
The resulting effluent was treated by filtration and that filtrate then evaporated. The resulting distilled water was reuse for chemical makeup for the vibratory process. The filtration was by means of filter press with polypropylene sleeves. It is important to use a filter aid, because the particulate matter in the effluent is very fine and will quickly plug a filter sleeve. The evaporator was a vacuum low temperature unit. We found prior filtration before evaporation to be critical because of the solid content in the effluent. Without prior filtration, the effluent can and will scale up an evaporator in a short period of time. In this application, filtration along does not work because of the high dissolved metal and organic content in the effluent.
Centrifugal separation of solids will work, also with the need of a filter aid. In your application both filter press or centrifuge would be appropriate for solids removal only. Assuming your liquid compound has organic detergents and surfactants, the effluent has these ingredients plus incoming soils and inorganic material (Iron, Nickel and Chrome from the Stainless Steel) in the solution. After solids separation only, this filtrate will not be acceptable for discharge to local POTW.
Bill
Bill Boatright
- Morrsiville, North Carolina