World's #1 finishing resource since 1989
No login needed: Chime right in
topic 1988
Conversion coat and powder coat aluminum sand casting
A discussion started in 1988 and continuing through 2020
Adding your Q. / A. or Comment will restore it to the Current Topics page
1998
Q. I am in need for expert opinions on the correct process and material for coating an aluminum sand casting (Alum. alloy 360 or 380) with chromate conversion and powder coating. The casting will be exposed to the outdoors, specifically mounted on a tower in all parts of the world. The external (exposed) casting surface is powder coated and the internal surface is coated with chromate,(unpainted),which needs to be electrically conductive.
Presently we have some housings which have been powder coated first and then chromated. The basis for this was that the chromate would break down at the powder cure temperatures had it been done first. I have not been able to obtain a definite answer as to which is the correct process for applying these coatings.
Also, with respect to powder coatings, which type of powder would best suit my application. Information I have tells me that a TGIC polyester with outgas tolerant characteristics is the way to go. Is there a powder which will produce a paint like finish with respect to covering imperfections in the casting? Please inform me on the above.
Thank you in advance,
Scott Lincoln
Millitech Corporation - South Deerfield, Massachusetts
---
1998
A. Hi Scott. It sounds to me like things were done in the right order.
Sorry to nitpick, but readers must be clearly told that this is NOT a consulting service, and there are no expert opinions expressed here. 'Expert opinion' has a specific legal meaning and requires contracting a consultant whose qualifications pass scrutiny, and paying for his/her investigation of the situation. This is just a public forum where people of all experience levels freely volunteer comments & experiences off the top of their heads; we even encourage school children to chime in :-)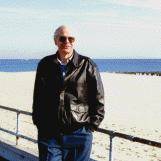 Ted Mooney, P.E.
Striving to live Aloha
finishing.com - Pine Beach, New Jersey
---
1998
A. There is no good answer for your problem that is not expensive. The high temp will basically destroy the corrosion resistance of the unpainted chromate.
Take a look at a zinc phosphate that is made for use on aluminum. It can stand the temp and give some corrosion protection and is a good paint base.
Visit with the paint folks on their scheduled hour in the chat room on Wednesday nights. They like to see visitors with paint prep problems.
James Watts
- Navarre, Florida
---
1998
A. You will need to apply a conversion coating to the aluminium before you apply the powder if you wish to achieve outdoor resistance for any length of time. If you are using chromate it should be possible to re-chromate after powder coating to obtain good corrosion resistance on the surfaces that are not powder coated.
With respect to your question about powder chemistry you do not give sufficient information for a definitive response. For example, if colour retention is not important then you might consider epoxy chemistry. Where colour retention is important then polyester chemistry can be used.
Mario Pennisi
- Powder Coater Painter - Brisbane, Queensland, Australia
---
1999
A. Mr. Lincoln
You are proceeding reverse sequence.
We do treat 65000 and over parts of Permanent, SandCast and Hi-Pressure aluminum castings each year.
I've been working on the outgasing problem.
First you should consider visits you dealer or talk with them about your problems. Sometime the way that the operator, at the foundry, are casting the parts, especially in the case of the sandcast, the speed the aluminum path into the mold can create turbulence that could lead to a formation of bubbles beneath the surface. And when you go into the dry-off or cure oven then you have what we call outgassing problems. Sometimes minors changes in the molds at the places were aluminum flow is slow can make a big difference.
Second: After your cleaning, Rinse if you do use a Chromate you can wait 24 hours or do as we're doing dry them at 385DegF if the parts are painted right after the dry-off oven there should be no dehydration of the chromate once the Polyester TGIC, we're using Protech formula, is applied on. We obtained up to 2000 hours salt spray using those methods. It is sure that we're still having some problems with certain models of casting, we do have thousands of them ...,
Some are saying that an oven can be use to painting in order to remove all gas. The trick is to heat the parts a higher temperature than what you would cure them. That way when you paint them the polyester TGIC is already melting at the bottom its layer and fills the surface holes. That way you have no more air to worry about.
Good Luck
Yvon Carrier
- Lumec Inc. - Boisbriand, Quebec, Canada
---
---
To minimize search efforts and to offer multiple viewpoints, we combined previously separate threads onto this page. Please forgive any resultant repetition, failures of chronological order, or what may look like readers disrespecting previous responses -- those other responses may not have been on the page at the time :-)
---
---
Cleaning of Aluminum Casting Pre Chromate Treatment
2005
Q. I have Aluminum Castings, which after treatment with chromate gives poor coloration and also does not adhere properly with the metal. I would like to know a cleaning solution (Acid) with its concentration knowledge, with which I can clean the castings and treat them for chromate with best results.
Amit N Mahajan
- Hyderabad, Andhra Pradesh, India
---
2005
A. Hello, Amit. Cleaning is critical and can be complex. Your castings need, as a minimum, cleaning in a hot inhibited caustic cleaner made for aluminum, followed by rinsing, then desmutting in a solution appropriate for castings, which probably includes nitric acid and either HF or ammonium bifluoride, and more rinsing. The chromate step needs air agitation for uniform coloration. You might want to investigate if there is a local jobshop to try out this process for you. That way you would at least know what needs to be done with them. Good luck.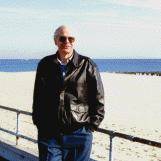 Ted Mooney, P.E.
Striving to live Aloha
finishing.com - Pine Beach, New Jersey
---
2005
! Mr. Ted:
Pardon me, I appreciate what you had said except one thing. You say that THE CHROMATE STEP NEEDS AIR AGITATION, from my experience, air agitation may damage the chromate solution. I think that mechanical agitation will be a better method!
Jia
- Jinan Shandong, China
---
2005

Hooray for China. Quite correct - air is bad especially given that in US OSHA wants the hexavalent PEL (exposure limit) dropped from 52 ug/m3 to 1! At that level, we won't be able to take the lid off the tank much less stir it with air or mechanical! That's where all this talk about trivalent chrome processes (i.e. TCP) is coming from. Pushed by OSHA in the US and RoHS, WEEE, and ELV (the 3-headed ugly monster from Europe), don't expect much hexavalent chrome to be used in another decade. Where will it ever end?




Milt Stevenson, Jr.

Anoplate Corporation

Syracuse, New York





---

A. Thank you Jia and Milt. I appreciate my new knowledge that mechanical agitation is better! But experience has taught me that agitation is necessary, and that air agitation does work. But yes it would be interesting to learn if air agitation in chromating raises chrome evolution/exposure; I don't know.


Regards,




Ted Mooney, P.E.




Striving to live Aloha




finishing.com - Pine Beach, New Jersey




---
---
To minimize search efforts and to offer multiple viewpoints, we combined previously separate threads onto this page. Please forgive any resultant repetition, failures of chronological order, or what may look like readers disrespecting previous responses -- those other responses may not have been on the page at the time :-)
---
---
Finishing of Chromate Coating
February 24, 2009
Q. Hi I am Lau. My company is doing aluminium die casting. Currently our customer is requesting us to put yellow chromate coating on the machine surface. Below is some of the coating finishing issue happened to the machine surface. I will like you to provide me some of the opinion and experience from you regarding all this bad finishing issues:

(1) Why yellow chromate color sometime is darker? Our customer is asking why this happened? They worry is the coating thickness problem.

(2) When a yellow chromate surface have the white spot. Is this mean that the surface already not cover with yellow chromate?

(3) How can I get some more information regarding yellow chromate coating? I mean some "standard" regarding the yellow chromate process control, finishing requirement, coating thickness for aluminium casting and etc?

Thank you first for any comments...

Lau
Lau Kok Hung
- Kuala Lumpur
---
February 25, 2009

A. Part of the difference in color is differences in the parent metal. Surface finish will play into this also, with an over etched part reflecting less light so it will look a bit darker. More probable is a difference in the tank chemistry or temperature or time in the tank which are controllable variables but are not carefully maintained by some finishing shops. The chemical used, makes a difference with the brand Iridite being slightly redder in color than the brand Alodine. Both are good products despite some color differences.
A white spot is very likely a spot that did not chem film properly. This is a bit more common than you would think with cast and extruded aluminum as the cheaper products have pits that will retain the prep chemicals and then bleed out during the drying. Small spots, about the size of a pencil eraser are nearly always caused by the parent metal. Larger spots are nearly always caused by the line operator.

James Watts




- Navarre, Florida





---

February 26, 2009

A. Yellow chromate has many variables, all of which may affect the colour of coating you obtain. Probably the most common is differences in immersion time. The longer a part is immersed, the darker the colour. Concentration of the chromate salts will also affect your colour, as will pH and temperature. What you need to do is standardise the process, fixed concentrations, temperatures, times of immersion etc. This should take out some of the colour variability, but you will never cure all colour variability.

The white spots are probably due to leaching of the pre-treatments from pores in the casting. You may want to consider impregnating the casting if the problem is particularly prevalent. Very good rinsing, warm and cold sequentially until there is no leaching from the casting after treatment may well help as well.

You may wish to talk to your chromate salt supplier for advice about process variabilities, but I doubt that they will be able to provide you with standards. You could always make your own standards, with what is considered acceptable colour and what is considered unacceptable.

Brian Terry




Aerospace - Yeovil, Somerset, UK





---

February 26, 2009

A. You anodize only aluminum. You do not anodize the silicon and copper that is on the surface. Anodic treated silicon is gray in color. Anodic treated magnesium in an aluminum anodizing solution is "white". Anodic treated copper is black. You must skip the alkaline etch which decreases the area of aluminum and increases the exposed area of silicon, then you cannot use a wrought metal deoxidizer, you must use a deoxidizer designed for removing silicon and limiting the attack on aluminum. Such a formula is universally understood. On most die cast (and some is impossible) you use 50% NItric Acid and one pound per gallon ammonium bifluoride.

Robert H Probert




Robert H Probert Technical Services





Garner, North Carolina





---
Allowable Storage Time between blasting and coating aluminium casting
June 17, 2020
Q. Hi All,

Q. My company is applying powder coating on different metals.
Customer is asking to powder coat his parts for external exposure.
What is the recommended time limit for storage for aluminium castings after sand blasting?

Full process:
- Degrease
- sand blast with garnet
- chrome conversion coating
- powder primer
- powder top coat.

We are looking for 20 years of protection in C3.
From my experience I would say that the best practice is to apply conversion coating as soon as possible after sand blasting to stop oxidising. There must be some tolerance?
There is not a lot of standards for surface preparation for aluminium castings prior to powder coating.
Please advise.
Max
Max Dustal
- Kosice, Slovakia
---

June 19, 2020

Hi Max!

Ideally, there should be almost no wait between blast and conversion coating. The faster you can get it on there, the better the reaction will be, and the better coverage you will have, unbothered by oxidation.

After that, the parts will be protected from degradation. In fact, you are best to let them rest a couple days to 'cure' before applying the next coating to them. They can sit quite a while in this state!




Rachel Mackintosh


Plating Solutions Control Specialist /
Industrial Waste Water Treatment - Brattleboro, Vermont



---

June 19, 2020

The time after sand blasting is not important. What is important is the surface preparation for chromating castings, then you get in a hurry, like immediately. Also important is whether the "powder primer" is compatible with the chromate, ask your powder primer supplier. Some "primers" destroy the chromate, so the chromate should not be applied ahead of certain primers, ask the supplier.

Robert H Probert




Robert H Probert Technical Services





Garner, North Carolina