World's #1 finishing resource since 1989
No login needed: Chime right in
topic 1984
Atomic Absorption Instrumentation - How to choose the best?
1998
I am currently researching the purchase of an Atomic Absorption Spectrometer for the laboratory in our shop. I would be interested to hear from anyone who has an instrument of this sort and why they like the brand of instrument they use.
Sincerely,
Dana Leaman
finishing shop - Capitol Heights, Maryland
---
1998
Dear Dana,
we have an atomic absorption spectrophotometer purchased from Perkin Elmer; it works very well.
Franca
Francesca Assone
electroplating shop - Torino, Italy
---
1998
We also have a Perkin - Elmer AAS and are quite satisfied. But you have to take in consideration not only the instrument but the service as well. You can have a great instrument and not be able to operate it for a week because of a small detail that needs repair.
I think that service is the name of the game.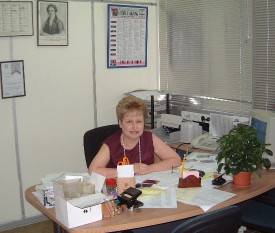 Sara Michaeli

chemical process supplier
Tel-Aviv, Israel
---
1998
Do you have XRF? A number of people have XRF for thickness measurements and appear unaware that they can use it for metal analysis. Since XRF and AA machines cost about the same it makes sense to buy one XRF for both jobs. We threw our AA away about 2 years ago and never missed it. You MUST make your own standards (simple) and accept answers maybe as much as ± 10% of "true" - but in reality do you really care if, for example, your gold metal content analysis comes out as 5.5 gpl when it is really 5.0 gpl? Actually, we get very much better than that these days, simply because we have found out how to make standards. And we had to teach ourselves, advice from equipment suppliers was not much use.
And incidentally, from setting up the AA to getting a gold answer was about 20-30 minutes. With XRF it is about 3 minutes maximum. But our AA machine was a bit elderly.
Hope this helps. But it will not if you are looking for ppm of metals, XRF is not THAT accurate.
Peter Vivian
- Process Services Ltd - U.K.
---
1999
DEAR SIR, WE WOULD BE GRATEFUL IF YOUR COMPANY COULD ASSIST US OR RECOMMEND A COMPANY THAT CAN. WE ARE LOOKING FOR A LOW COST OR SECOND HAND "ATOMIC ABSORPTION SPECTROPHOTOMETER" THE UNIT IS TO BE USED ON GOLD AND TO ASCERTAIN WHAT OTHER MINERALS MIGHT BE PRESENT WITH THE GOLD E.G. COPPER,SLIVER ETC. EASE OF USE IS ALSO IMPORTANT. ANY ASSISTANCE YOU COULD GIVE WOULD BE GREATLY APPRECIATED. REGARDS GERRY MULHOLLAND MONITORING AND CONTROL SYSTEMS PO BOX 785182 SANDTON 2146 SOUTH AFRICA.
GERRY MULHOLLAND
- SOUTH AFRICA
---
1999
Hello
I need to know manufacturer of atomic absorption and quality of their products, any one how can help me, please. thanx a lot, awaiting your replies.
Ariamanesh
Iran
---
2000
I just purchased a used EEL Atomic Absorption Machine. It did not come with a manual. Can anyone tell me where to find a manual for this machine?
Thank you very much,
Rick Tucker
- Moberly, Missouri, USA
---
2001
Hi everyone,
Atomic Absorption Spectrometry for gold measurement in aqueous samples is an excellent technique. We have one Phoenix-986 AAS from Sedico Ltd. that has been working continuously for 2 years now and has provided full satisfaction.
Thanks and best regards,
Brian Thomas
- Cambridge, UK