World's #1 finishing resource since 1989
No login needed: Chime right in
topic 1967
Correcting Low Efficiency in Cyanide/Alkaline Plating
1998
Q. Removing carbonates from Zinc-Nickel Plating Solution? As part of a Masters degree at Birmingham University (U.K) I am currently doing a study monitoring the effects of carbonate removal on the plating efficiency of an alkaline Vat Zinc/Nickel line. A continuous carbonate removal system has been installed which chills 70 l of solution to 0 °C, collects the carbonate precipitate, and so on. The machine has been operating for 6 weeks now and has only brought carbonate levels down from around 65 g/l to a steady 53 g/l which is still undesirably high. The corresponding efficiency figures have only risen by 6%. The implementation of the carbonate machine is the only change to the line since its arrival. Your suggestions on likely causes for a lack of substantial carbonate removal would be greatly appreciated, as well as other advice for improving efficiency on this line.
Carol Perry
- Birmingham U.K.
---
1998
A. Dear Carol ,
Most alkaline plating solutions require a little carbonate to keep them going; if you are working on the premise that total removal of the carbonates will increase your efficiency then I expect you are misled.
Firstly, alkaline solutions produce carbonates just on standing by reaction with the atmosphere; agitate them by just moving the solution with a filter pump, and the production of carbonates increases better than 5 fold; use air and it gets worse.
Secondly, working on your premise that carbonates reduce efficiency, why do you want to increase efficiency? Usually a 100 % efficient plating solution has very poor metal distribution and throwing power, rarely are solutions of 100% efficiency of any great use in the industrial world (an exception may be Cadmium on high strength steels and even there, except for properly formulated & applied solutions, brush plating solutions inefficiency of the solution requires a baking cycle.
"Freezing out", by the way, never removes all the carbonates rather only the difference in solubility between the temperatures employed.
Best Regards

John Tenison - Woods
- Victoria Australia
---
---
October 5, 2012
Q. One of my cadmium tanks has a plating efficiency of less than 50%. Has anyone experienced low efficiency in a cyanide cadmium plating tank?
My theory is that an air leak in the carbon pack has dissolved enough oxygen in the solution to oxidize cyanide into cyanate, and the cyanate is interfering with the deposition rate by forming lead oxide on the cathodes. If my theory is correct, is there any way to remove the cyanate from the solution? Does anyone know of a lab set up for cyanate testing?
Don Davis
- Tulsa, Oklahoma, USA
---
October 9, 2012
A. Hi, Don. What efficiency do you see in your other cyanide tanks, and are you plating the same hardness steels? Plating on very high carbon does reduce plating efficiency, but still, 90% sounds more typical than 50%. High cyanide reduces efficiency.
Are you pretty sure the bath is completely in balance so you've hit all the common stuff before looking for more esoteric things like air leaks subsequently causing high cyanate, subsequently causing lead oxide on the cathodes(?), subsequently causing low efficiency. I'm not saying you're on the wrong track, just stropping Ockham's razor :-)
Regards,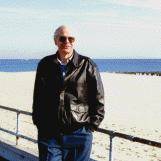 Ted Mooney, P.E.
Striving to live Aloha
finishing.com - Pine Beach, New Jersey
---
October 10, 2012
A. Hi,
There are one or two more methods of removal of Carbonate from an alkaline bath. Our priority should be economy. All said and done, cutting the bath or even replacing would be more practical.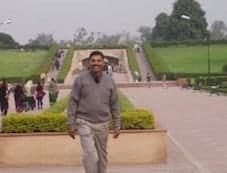 T.K. Mohan
plating process supplier - Mumbai, India
---
October 11, 2012
Q. Ted, in answer to your questions, I am getting mid 90 efficiencies on my other cadmium tanks. Cyanide, hydroxide, cadmium and carbonate levels all fall in spec levels. I have tried raising and lowering the concentrations on every constituent with very little effect on how the bath plates.
Don Davis
- Tulsa, Oklahoma, USA
---
October 13, 2012
A. Hi.
One thing you could perhaps do is a Hull Cell test with a sample of the solution from this tank vs. a sample of solutions from another tank.
Regards,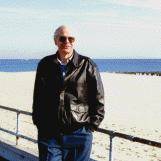 Ted Mooney, P.E.
Striving to live Aloha
finishing.com - Pine Beach, New Jersey
---
October 12, 2012
A. Good day Don.
I had similar issues and this was mine. Our rectifiers were calibrated (just what exactly does that mean?) BUT not verified with tong tester/DC multimeter. I am not saying that this is the cause, it's something to look into if you haven't already done so.

Also I checked the anode / cathode connections not only for continuity, but verified DC volts/amps. The same goes for thermocouple calibration(again what does that mean?).
Also, I found when anode cages were empty, efficiency went down, even though solution metal concentration was up to spec. and I do not bag the anodes. Are your anodes polarized?
Some brilliant plater mistook tin anode balls for cadmium.
The list goes on and on ...
My carbonates were high, but safely passing salt spray.
The culprit for me was excessive ripple on the old rectifier. Sometimes I can't see the forest because the trees are in the way.
Hope this helps.
Regards,
Eric Bogner
- Toronto, Canada