World's #1 finishing resource since 1989
No login needed: Chime right in
topic 1943
Hydrogen embrittlement
1998
I'm interested in chrome plating a bicycle frame. I understand that there is a phenomenon known as hydrogen embrittlement. Is it possible to alleviate this condition and regain the plated object's pre-plating strength? Also, is this true of all plating or only chrome?
Eliot Glaser
---
1998
Hydrogen embrittlement applies only to high-strength steel; your bike may be a common low strength steel, or aluminum or magnesium (maybe even titanium). Hydrogen embrittlement can happen from any plating, and some other processes like pickling, but it is worst with chrome plating because chrome is so inefficient that it generates a tremendous amount of hydrogen.
Assuming the bike doesn't break during plating (it's very unlikely, but has occasionally occurred with certain highly stressed items like springs), baking will relieve the problem if done quickly (most people reccommend within 2 hours).
But do you really understand what is involved in chrome plating? First, you can't do it yourself for environmental and safety reasons; secondly you need to apply other plating (probably copper, then nickel) before the chrome plating; third, the part has to be polished and buffed before plating or it will look terrible.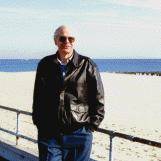 Ted Mooney, P.E.
Striving to live Aloha
finishing.com - Pine Beach, New Jersey
---
1998
I have found out that phosphor bronze is highly prone to hydrogen embrittelment. Are othe copper alloys also prone?
Is beryllium copper prone to the problem of hydrogen embrittelment?
Yashawant V.Deval
Deval Utensils factory - Pune, INDIA
---
2000
Dear Sir
I am also looking for the test to be conducted for the Hydrogen Embrittelment in Bolts. Could you please suggest some advanced technique for the same? I am currently looking for the them who are working on this topic. Could you please suggest me to whom I should contact for the same topic.
I anticipate that you will consider my request and hoping for your reply.
Thanking you
sincerely yours
Vinay Deodeshmukh
University of Nevada Reno - US
---
2004
Would hydrogen Embrittlement be an issue with 1144 Stress Proof steel?
Jim Shrake
- Houston, Texas