World's #1 finishing resource since 1989
No login needed: Chime right in
topic 1926
Can Powder Coating be used as Electrical Insulation?
A discussion started in 1998 but continuing through 2020
1998
Q. We are looking for information on Powder Coating. Does UL or CSA recognize any Powder Coat material as insulation? Or to ask the question in another manner will powder coat cut the dielectric path away from the matal surface under the paint and is it UL or CSA recognized as so ?
Tony Bailey
- Avoca Iowa
---
1998
A. I know that testing has been done to coat aluminum and perhaps copper wire that is used as windings in transformers.
When to travel in some areas you will see grey transformers mounted on poles. The tops of these transformers are powder coated to films of 7 to 15 mils. The reason for the powder is to serve as an insulator. Squirrel get fried without this feature.
Tyrone Caley
- Jefferson City, Missouri
---
1998
A. Epoxy powder coatings have been used for electrical resistance for many years. Your friendly powder coating supplier will have all the information you seek.
Mario Pennisi
Powder Coater Painter - Brisbane, Queensland, Australia
---
1999
A. I have come across 5388 and 5555 powders from 3M. Both have approvals as part of an insulation system. Originally Class F (155 °C) but possibly now class H (180 °C). Akzo Nobel also make UL approved powders, and Trimite in Bristol, UK may also have had one of their powders UL approved by a customer. I suspect there would be more companies with UL ratings in the US. I am trying to trace a company called Evtech of Charlotte N.Carolina that existed in 1996. Does anyone know what happened to them?
David Vail
- London, UK
---
---
2004
Q. Dear Sirs;
I would like to inform you that we research and investigate in the field of transformer and related fields. We have a research study about the replacement of enameled copper wire (used in transformers) with copper wire coated with powder coating. So, I would like you to answer my questions:
1- Do you have any practical experience in this regard? If yes, please inform me about the result and also, please give me some information about the copper wire, coated with powder coating in your company?
2- What is your result of replacement of enameled copper wire with powder coated copper wire in transformers (if you have some experiences in this regard)? I am looking forward to hear from you.
Thank you in advance and best regards,
Gholamreza Bakeri
- Tehran, Iran
---
---
October 16, 2017
Q. Dears

Is Powder coating identified as an electrical insulation in IEC standards (especially standards of distribution boards metal enclosures to be specific)?

If so, how much insulation can be claimed (in terms of voltages)?
Ahmad Omar
- Riyadh, KSA
---
October 19, 2017
A. "Powder coating" isn't a substance, it's a method of applying a coating.
You can powder coat something with nylon, polyester, polyurethane, epoxy, and hybrids of these, and many more polymers.

Electrical insulation is a function of the conductivity of the polymer used and the thickness applied.

Polyester for example is a reasonable insulator, but the answer to your question requires a lot more information...
What voltage? -- almost anything is good for 12V, but if you have 200kV, then ...?
What current?
What substrate? Steel? Aluminium? Powder coating can be applied to wood, too, you know.
What polymer to be applied as a powder.

Geoff Crowley
Crithwood Ltd.

Westfield, Scotland, UK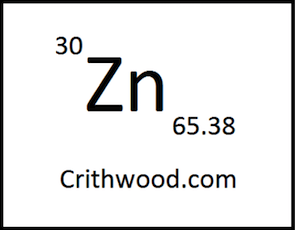 ---
---
July 1, 2020
I need to insulate, make water proof and uv proof a sensor consisting of hardware cloth (galvanized) that will be exposed to water and the metal must not contact the water. The coating must be non water absorbing.
Alvin P Schmitt
- Blacksburg Virginia USA
---
September 2020
A. Hi. Powder coating, especially on a complex surface like hardware cloth, might be prone to pinholes. Assuming that this is a product line, not a one-off installation, I'd suggest e-coating it then powder coating with a plastisol or teflon. And I think it would be worth the extra little effort to strip the galvanizing first.
Luck & Regards,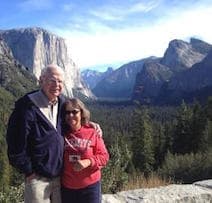 Ted Mooney, P.E. RET
Aloha -- an idea worth spreading
finishing.com - Pine Beach, New Jersey