World's #1 finishing resource since 1989
No login needed: Chime right in
topic 1914
Replacements for Cadmium Plating
1998
Q. I am looking for a replacement for cadmium plating. What would be the best or closest replacement? Is zinc-nickel the closest? Also, where could I find out some information on these replacement platings? Is there a good internet site for info.?
Todd Barbee
---
1998
A. Dear Todd ,
There are many reasons why Cadmium is the "Coating of Choice" particularly in the Aerospace industry .
1 ) Corrosion Resistance
2 ) Self Lubricity
being the 2 major points .
In my opinion the coating that comes closest to fitting the aerospace requirements is Tin - Zinc , it offers the Self - lubricity that is needed together with the corrosion resistance , it also has the distinct advantage of having processes available that work in both bath and brush format
regards

John Tenison - Woods
- Victoria Australia
---
1998
A. Todd,
There is no direct replacement that is interchangeable with cad.
You have to pick a substitute based on what properties are the most important for your needs.
From what I had heard, zinc-tin was quite close, but it did not reach commercial use for some reason, possibly because of cyanide.
Zinc alloyed with iron or nickel or cobalt each have some pluses and some minuses in comparison to cad.
Silver has great lubricity and repeatability on the torque test, but costs more and is quite reactive in some atmospheres.
EN and chrome may have application.
So, you must know what you want it to do before you can arbitrarily pick a "replacement".
James Watts
- Navarre, Florida
---
1998
A. I appreciate the other responses, and agree that this question cannot be answered the way it is written; rather, you need to look at the particular items, one by one, and decide what to do about each individually. Cadmium is not used for corrosion resistance anymore, since a heavier coating of zinc or a zinc alloy is cheaper and more corrosion resistant. It is used for lubricity, solderability, freedom from gummy corrosion products, galvanic compatibility with aluminum, anodic protection, and even for its radiation blocking characteristics. You need to find out which of these qualities are important to each individual job at hand and then pick a coating that answers those particular requirements, since no other material can offer ALL of the properties of cadmium.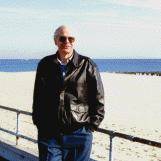 Ted Mooney, P.E.
Striving to live Aloha
finishing.com - Pine Beach, New Jersey
---
1998
A. Todd, whatever alternative you try, if it is primarily for corrosion resistance, salt-spray test it for at least 2,000 hrs for white product on your part and compare with cadmium. I am assuming you are using olive-drab chromate.
Mandar Sunthankar
- Fort Collins, Colorado
---
1998
A. We have been in the Barrel Zinc and Cadmium plating business for 33 years. We have found Tin-Zinc to be a great replacement for Cadmium. We have achieved way over 1000 hours red rust salt spray resistance. The finish has of course great solderability and conductivity. It is perfect for parts that will be formed after plating, i.e., rivets and inserts. The deposit is very ductile. We are approved by Chrysler Motors for this finish.
Andy Acheer
- Pacoima, California
---
1998
Q. Is this [Tin-Zinc] a commercially available bath -- i.e., who makes it?
I had listened to research papers on it, but have never heard of one becoming available.
What are the negatives of the bath?
Can you maintain alloy %'s easily?
Cyanide or?
Thanks, Jim
James Watts
- Navarre, Florida
---
--
A. Jim: I don't know about barrel plating, but for the Philadelphia City Hall tower we used an Atotech tin-zinc. It is cyanide based and deposits the tin from stannate so the anodes have to be filmed. It is 78 percent tin and 22 percent zinc; I understand that if the zinc were to drop much below 22 percent you would lose the galvanic protection of the steel substrate. Probably the main reason it is less popular than the predominately zinc alloys is that tin is much more expensive than zinc, so a (say) 80-20 tin-zinc plating is much more expensive than a (say) 80-20 zinc-iron alloy.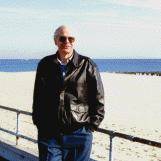 Ted Mooney, P.E.
Striving to live Aloha
finishing.com - Pine Beach, New Jersey
---
1998
Q. I have been reading that Tin-Zinc and Zinc-Nickel are good substitutes for cadmium. Is there any data available on their comparative corrosion resistance especially when the plated test panels are scribed?
Mandar Sunthankar
- Fort Collins, Colorado
---
1998
A. Some Facts on Tin-Zinc Alloy
It is commercially available.
It is a neutral pH bath. No cyanide!
Most specs call for the deposit alloy to be 70% tin 30% zinc ±10%
The alloy was tricky at the beginning because so many factors can alter the alloy but we have it wired now.
We produce at 1000 per day.
The downside is probably it is trickier to run than a zinc or tin tank.
There is also a temperature limit that the plated parts will survive so there may be limited applications in the aerospace industry. We are approved by Chrysler and GM for this process.
Sincerely,
Andy Acheer
- Pacoima, California
---
---
November 12, 2012
-- this entry appended to this thread by editor in lieu of spawning a duplicative thread
Q. I am looking for a suitable ODC plating alternative for rectangular electrical connectors. The connector base material is AL 6061. Plating needs to be able to withstand 500+ hours of salt spray test showing no signs of corrosion. Has anyone come across anything besides Zinc-Nickel for plating (I have heard that zinc-nickel still shows some corrosion before 500 hours test)?

Thanks
Ed Fritscher
- Beverly, Massachusetts, United States