World's #1 finishing resource since 1989
No login needed: Chime right in
topic 1910
Stripping High phosphorous Electroless Nickel
1998
I'm a metallurgist with limited experience in plating who has been hearing different stories on the subject of stripping high-phosphorus electroless nickel plating. My coworkers with lots of plating experience say it is nearly impossible. They tell of instances in which parts were left in a stripping solution for weeks without success. One stated that a representative of a major plating chemical supplier said there really isn't a satisfactory product for this purpose. His best results have been with hot nitric acid. I don't want to risk putting expensive high strength steel parts in nitric acid. On the other hand, a commercial plater has told our purchasing people that they strip EN without ill effects all the time. I haven't yet heard what their process is.
Is there a safe and effective method? All comments welcome!
P.S. The parts are not baked.
John Ullman
---
1998
High P EN is much more difficult to strip than say a lower mid phos one. More than one company has a satisfactory stripper. When they are operated within spec, It is a couple hours per thou. I have had to take the part out and scrub it down and reactivae it in hydrochloric acid. the smut layer formed slows down the ability of the chemical to get to the EN, so thick layers of plate take disproportionally long unless they are cleaned and restarted.
Metalx [a finishing.com supporting advertiser] has a very good line of nickel strippers. Good people also.
James Watts
- Navarre, Florida
---
1999
Please also see our FAQs on Stripping of Electroless Nickel.
Regards,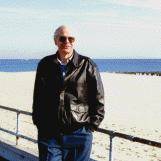 Ted Mooney, P.E.
Striving to live Aloha
finishing.com - Pine Beach, New Jersey
---
2003
Using Nitric acid 50% for normal strip while Nitric 95% and HF 5% for fast strip which can destroy the surface.
Pua Kai Chek
- Johor Bahru, Malaysia