Live! From beautiful Pine Beach New Jersey: Welcome to the world's most popular metal finishing website
topic 18965
Alkaline Zinc Electroplating Bath Efficiency
An ongoing discussion from 2003 through 2015 . . .
2003
Q. We have non-cyanide alkaline zinc electroplating bath,we are using caustic potash , brightener, Carrier & zinc metal. I need to know what is the bath efficiency suppose to be?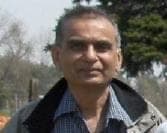 Popat Patel
Beacon Park Finishing LLC - Roseville, Michigan
---
2003
A. Efficiency varies widely as a function of several parameters. The most efficiency varying parameter is the current density, the higher the cd the lower the efficiency.
Also Caustic/Zinc ratio is a big variable, the higher the ratio the better the "throw" the lower the efficiency.
Metal Content, temperature, agitation all influence efficiency.
No vendor will state his process efficiency because it varies from tank to tank. You must derive your own efficiency test for the conditions under which you plate.

Robert H Probert
Robert H Probert Technical Services
Garner, North Carolina
---
2003
A. Robert is absolutely right. There are a lot of parameters that influence the efficiency. Anyhow, 40-60% is the right answer.
Sara Michaeli
chemical process supplier
Tel-Aviv, Israel
---
2003
A. Both of the above answers are correct. In general, with the latest generation of alkaline non cyanide zinc the efficiency can approach 60% although one or two vendors are claiming higher numbers. The "caustic potash" (potassium hydroxide) baths are generally higher in efficiency than the sodium hydroxide baths.
Gene Packman
process supplier - Great Neck, New York
---
2003
A. I don't claim to be an expert by any means, however, I listened well when we finally bit the bullet and installed an alkaline non-cyanide zinc about 6 years ago. I was highly impressed by the baths ability to plate in narrow slots that cyanide barely covered and acid zinc left bare. There's a point here....just read on!
Alk non-CN zinc is formulated to have different efficiencies on the same part depending on the relative current density at that area. High CD edges have lower efficiency and lower CD areas have higher efficiency thus resulting in a more uniform deposit. Sounds weird but explains why alkaline, non-cyanide zinc plates far more uniformly than cyanide or acid zinc.
One thing for certain is that the efficiencies overall are on the order of roughly 40-60% and nowhere near 80-100%.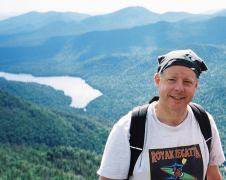 Milt Stevenson, Jr.
Anoplate Corporation
Syracuse, New York
---
2003
A. Milt is right, the efficiency is higher at the LCD and lower at the HCD. As a result, the thickness is almost evenly spread like in electroless plating.
Sara Michaeli
chemical process supplier
Tel-Aviv, Israel
---
August 22, 2015
A. Not all Caustic non-cyanide zinc processes are low efficiency. Running a high-volume continuous line, we have a normal efficiency range of 82% to 92%.

If your product is a batch process, it's most definitely more difficult to reach higher efficiency ranges.

Keith Bowers
Continuous High-Volume Zinc Plating - Louisville, Kentucky, USA


If you have a question in mind which seems off topic, please Search the Site