60,000 Q&A topics -- Education, Aloha, & Fun
topic 18884
Hoyt Metal Ingot. What type of metal do I have?
A discussion started in 2003 but continuing through 2019
2003
Q. Looking for info on Hoyt metal co "genuine-a" metal bar. Tests show not silver. Trying to find out what type of metal this is. Weight 2.2 lbs.
Thank You,
John S
[last name deleted for privacy by Editor]
- Margaret, Alabama
---
2003
A. See letter 10770. "Hoyt white metal is generally tin & lead based alloys used mostly for the lining of bearings." [A similar, rather vague reference elsewhere refers to a machinists handbook ca. 1915.]
From 'Mechanical Music Digest' (Thu 21 May 1998) "Hoyt metal -- two ply, tin coated, 84% lead, 10% tin, 6% antimony" [two ply refers to the tin coating] and "Hoyt metal is used in organ pipes... because they look like they have been nickel plated." . 'Mechanical Music Digest' (Tue 26 May 1998) suggests that Hoyt metal was made by a cladding process involving hot rolling. A book by George Ashdown Audsley on organ construction (1905) gives a favorable reference to Hoyt Metal as a material for the Aeoline portion of organs.
In a reference to 1920s Wurlitzer organs "The Harmonic Tuba of Hoyt metal was actually cheaper and used less lead than the Tuba Horn."
Hoyt Metal operated in the St. Louis area (Granite City, IL) ca. early 1900s: "Metal refining, fabricating, and associated activities started at the site before 1900. Hoyt Metal opened a metal processing operating on site. Hoyt Metal sold the operation and it was renamed United Lead. In 1928, NL Industries bought United Lead" This eventually became the NL Industries/Taracorp Superfund Site. "In March 2000, soil and waste cleanup activities were completed at the NL/Taracorp site." (http://www.epa.gov/region5/gateway/nl.htm)
A Hoyt Metal Company was listed as having a railroad (CPR) siding in Jan. 1926 in the Toronto area. (http://www.trainweb.org/oldtimetrains/train_sidings.html)
Another US EPA website refers to HOYT METAL CO, 231 STATE ST, PERTH AMBOY, NJ 08861. A Preliminary Assessment of the site was conducted, but no action was taken other than to archive the report in 1987.
Batteries Digest Index to issues #46-#57 (2000) lists Hoyt Metal 51-6 [issue-page?].
I was unable to find any business currently operating as Hoyt Metal or E. R. Hoyt (mentioned in letter #10770). Although your metal is not silver, it may have some value as a collectible or for reconstruction of antique musical instruments.
Ken Vlach
- Goleta, California
Finishing.com honored Ken for his countless carefully
researched responses. He passed away May 14, 2015.
Rest in peace, Ken. Thank you for your hard work
which the finishing world continues to benefit from.
---
2003
A. You have a bar of Babbitt - the ingredients given to you by someone else already - Babbitt is used to make bearings.
John H
[last name deleted for privacy by Editor]
- Tarney, Oklahoma
---
2003
A. Hoyt is still manufacturing Babbitt metals in the UK, where it began. It has been taken over but its Web page is: www.darchem.co.uk/Hoyt_Darchem/Babbitt_Alloys
Selby M
[last name deleted for privacy by Editor]
- Melbourne, Australia
----
Ed. note: Sorry, that URL is no longer functional as of 2008, and their search engine shows that their web site no longer includes any reference to the word "Hoyt".
---
---
December 29, 2007
Q. John S, I have found 13 of these ingots SCUBA diving.
I would appreciate you sharing any information you may come up with regarding these 'ingots'.
All ingots have the text "Hoyt Nickel Genuine" on the front and have numbers stamped on the backs as well.
William
[last name deleted for privacy by Editor]
- Trenton, Ontario, Canada
---
---
June 22, 2008
Q. I have found a round metal weighing almost 1.5 tons. I want to know what kind of metal it is. is it saleable or not. It's marked "Hoyt metal griffin tacoma ara 1928". I hope you could give me idea about this metal. thanks.
LILIOSA ABSALON
agricultural school - Montevista, Comval Province
---
---
July 14, 2008
Q. I have a big piece of metal written on it (Hoyt metal number eleven) I don't know what's it made from and what's its use...can you help me to know?
thanks.
Sami Reyad
interior designer - Spain
---
June 11, 2012
A. Hoyt number 11 was a very high quality 'White Metal' bearing alloy made by the Hoyt Metal Company of Putney England, where I worked for a time in their quality lab. Number 11 (when I worked there, number 11R) was used in ship and car bearings such as the connecting rod big end bearings and ships propeller shaft bearings (huge things that used to get machined on a massive vertical lathe). It's mainly ultra pure tin with metals such as copper and antimony to improve its properties. Tin has a tendency to contain lead, totally unacceptable in a good white metal bearing as lead and tin together are used to make electrical solder - i.e. a low melting point alloy. Any lead in a bearing would lower its melting point in places making it prone to breaking up. As a result the tin Hoyt used was 99.999% pure and cost £10,000 per ton in 1976. Hoyt metal was so good that Far East companies used to produce forgeries of the ingots; we always found way too much lead in those forgeries. To protect its alloy, Hoyt put an expensive trace metal into the alloy just as a marker.
Keith England
- New Malden, Surrey, UK
---
---
July 22, 2008
Q. I have one bar its manufactured by Hoyt Metal Company standard (8042) london ,backside hoyt signature. I don't know what purpose they use it for. What is the value? It's more than 2.5 kg one bar
If you know please inform
ramesh kumar
metal - Chennai ,tamilnadu, India
---
July 23, 2008
A. As mentioned, Hoyt was/is a metal company, so they cast ingots of babbitt and other metals. It's probably reasonably high quality metal, but common stuff, not platinum or rhodium or even silver. That pretty much covers it, and I don't think there is much more to say.
List it on ebay if you think someone would be proud to own the ingot, or take it to a scrap dealer who will probably give you a dollar or so a pound for it. If you take it to a junk yard that has a scrap-sorter x-ray fluorescence machine they can tell you the exact alloy analysis, and what they can give you for it, but I think it's going to be a couple of dollars a pound, tops. Good luck!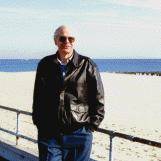 Ted Mooney, P.E.
finishing.com - Pine Beach, New Jersey
Striving to live Aloha
---
---
February 18, 2010
Q. I am a hobbyist, I suppose, and I have found a metal candlestick that looks silver, maybe pewter, it is stamped on the bottom HOYT metal co st. Louis mo Can you tell me anything about this candlestick? It also says it was founded in 1875 Thank you. Karen
Karen Johns
hobbyist - Bakersfield California
---
February , 2010
A. Hi, Karen. It's hard to say for sure whether Hoyt ever marketed candlesticks, but I doubt it.
My guess is that from time to time they made various promotional items that their salespeople used as giveaways to help market their babbitt metals, or perhaps as retirement gifts for employees, etc. The candlesticks were perhaps an example of those items, probably cast from Hoyt babbitt metal.
Good luck with them.
Regards,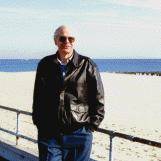 Ted Mooney, P.E.
finishing.com - Pine Beach, New Jersey
Striving to live Aloha
---
September 6, 2010
A. This is to Karen Johns about her candlestick holder. I have a pair of them and they were made in the late 1800's by Hoyt Medal Company in Saint Louis,Mo. They appear to me to be done in Pewter.
John Gruver
- Corsicana, Texas
---
June 5, 2011
A. Thought I would add to this discussion. During the 60's my father Worked for National Lead, later known as NL Industries. During college I worked at the Hoyt Metal facility owned by NL. The candlesticks are pewter and were manufactured by NL through one of their divisions. I cannot confirm if they were specifically cast at the Hoyt plant in Granite City, IL. or not. NL marketed a variety of consumer products made by their Doehler-Jarvis Division. Though consumer products, they were not generally available to the public. More often they were given to company employees and customers of different divisions of NL. I have some of these candlesticks and they are hard to come by these days. Enjoy them.

Alan
Alan Eichorn
- Port Charlotte, Florida, USA
---
---
October 30, 2011
Q. Hello my name is Artisha I'm from Texas . And my son and I found a metal bar that has an engraving on it that states:HOYT METAL COMPANY. ST.LOUIS
GENUINE- A
NOT GENUINE WITHOUT SIGNATURE E R Hoyt
Just wondering what it is please advise.

Thanks
Artisha
Artisha Roland
college student - Center Texas USA
---
---
January 21, 2012
Q. I found a bar weighing 13 pounds and it has listed on it NBD Silver Babbitt No. 397 National Bearing Divis. Can you please tell me what this would be for and if it is worth anything?

Thanks

Don
Don Beemer
- Middleville, Michigan, United States
---
January 23, 2012
A. Hi, Don.
NBD apparently means National Bearing Div. 397 is probably a specific composition, but I wouldn't know whether the composition information was publicly advertised or a trade secret. "Silver" probably doesn't mean much because people started calling bearing metal that was whitish "Silver Babbitt".
I doubt that it is worth more than a dollar or two a pound, but you could take it to a scrap yard that has a "Scrap Sorter" X-Ray Fluorescence machine and they could tell you the composition.
Regards,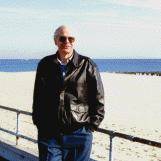 Ted Mooney, P.E.
finishing.com - Pine Beach, New Jersey
Striving to live Aloha
---
---
June 19, 2012
Q. I myself have a Hoyt bar. My bar says "nickel genuine" on top of the word "Hoyt" on the front with words "reg". and "made in" bottom right corner. On the back it's stamped "BABBIT 993". Any answers on this bar would be great; I've tried to look it up buy nothing comperes.
Jennifer plant-hall
- keswick ontario canada
---
---
July 30, 2012
Q. I found this piece of metal it has Au, Cu, Ru, Rh, Ir, Fe, Pd, & Pt in it. Hello I am trying to find out if my metal is natural or a man made alloy? Can anyone help me or tell me where I can have someone test it and get the results back in writing. I found it walking my dog one day about 5 years ago and I want to know its worth. I don't have the %s of each element but I would like to have them who do I talk to go to ? I am in the San Diego CA area.
Thank you.
Joseph Crozer
- National City, California, United States
---
July 30, 2012
A. Hi Joseph. We know it's not natural because you don't find copper and iron in nature as metals (because they corrode). To get from ore to metal requires putting in a lot of heat in the absence of oxygen, and that happens only in man-made furnaces.
How do you know it has those eight metals in it?
Most any "We Buy Gold!" shop, on every other corner in cities these days, can tell you what it's worth. Many scrap dealers these days have "scrap sorter" hand-held x-ray fluorescence machines that can tell you what it is and the percentages. These are expensive machines ($30,000+), but sound like what you need. Detailed lab testing (look up metallurgical laboratories in your yellow pages or on your computer) would be expensive and maybe not worth it -- but you have a lot of choices. Good luck!
Regards,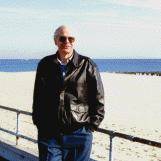 Ted Mooney, P.E.
finishing.com - Pine Beach, New Jersey
Striving to live Aloha
---
August 2, 2012

TED, THANK YOU SO MUCH FOR RESPONDING TO MY QUESTION. I HAD IT TESTED AT A SCRAP YARD WHEN I FIRST FOUND IT AND THE GUY HAD WRITTEN THE INFO ON A PIECE OF PAPER (WHICH I NO LONGER HAVE) I KIND OF WANTED SOMETHING MORE OFFICIAL LOOKING THAN THE PIECE OF GREASY PAPER I RECEIVED FROM THE SCRAP YARD. I WILL TAKE YOUR ADVISE AND LOOK UP THE LABS ON THE COMPUTER AND GO FROM THERE. THANK YOU AGAIN.
joseph crozer
[returning]
- NATIONAL CITY California USA
---
---
October 18, 2014

HI. I FOUND A FEW BARS OF THE HOYT METAL WITH US PATENT NUMBER ON THE BACK. I FOUND THEM BACK IN THE 80s. TOOK ME A LONG TIME IT WAS BEFORE EVERYONE HAD A COMPUTER OR I JUST HEARD OF THE INTERNET OR CARED ABOUT IT BUT I FOUND OUT IT WAS Babbitt. I HAD WORKED AT CENTRAL FOUNDRY IN HOLT ALABAMA AND SOME OF THE OLD TAPPING MACHINES HAD THE BEARINGS POURED AND I THOUGHT IT WAS, BUT WAS WISHING IT WAS SILVER. WELL, IT MAKES A GREAT DOOR STOP OR SOMETHING TO STUB YOUR TOE ON, BUT I WOULDN'T SELL IT FOR SCRAP UNLESS IT WAS A LOT OF MONEY. I HAD DREAMS THAT I HAD A LOT OF SILVER AND WOULD BE RICH. WELL IT WASN'T SILVER AND I'M NOT RICH BUT I WILL KEEP IT. THANKS J.D.S. BIBB COUNTY ALABAMA
Jack D Simmons
none - Centreville, Alabama USA
---
---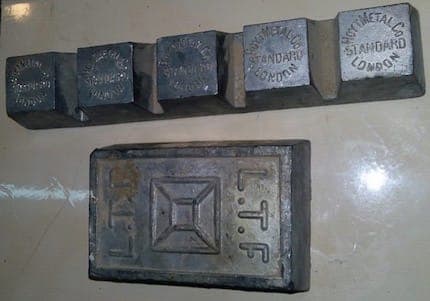 June 6, 2017
Q. I have some bar that has wrote on it "Hoyt metal co".
I don't know what kinds of metal are included.
Thanks for help
Diyar Kadir
Aras Group company - region of kurdistan, iraq, erbil
---
---
June 27, 2017
Q. I have a 5 lb. metal bar marked Frost King Babbitt metal
Hoyt Metal Co. Toronto. On the back is stamped 555.
Can anybody provide me with information about what type of metal this is and the meaning behind the 555?
Ted Kuiack
- Toronto, Canada
---
---
September 10, 2018
Q. I recently found two bars that appear to be older. That are marked National S and F Co. St. Louis, Mo. It also has in cursive: "Quality". Not sure of metal content or what they were used for. Any information is greatly appreciated.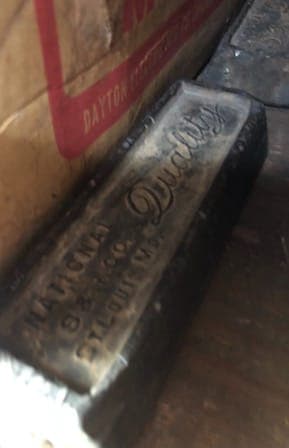 Brian Ranes
- Newburgh, Indiana
---
---
March 6, 2019
Q. It has come into my possession a metal bar as well the top says Hoyt Metal Co. Toronto. On the bottom side it has a 4 in the left hand corner and a 5 in the top right hand corner about an inch below each number there is a 5.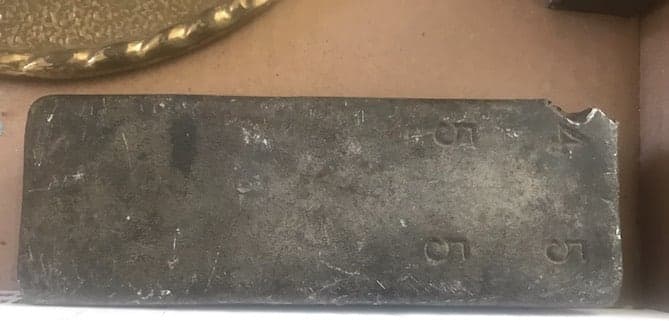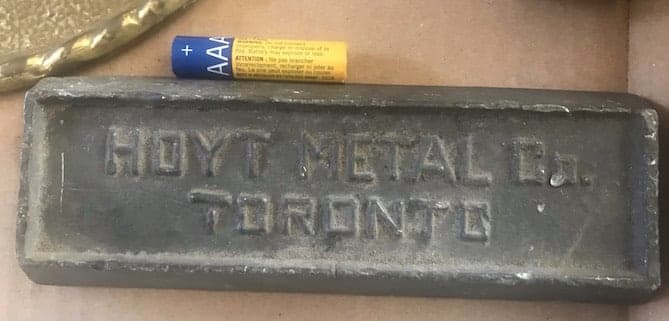 Kimberley Miller
- Cambridge, Ontario, Canada
---
---
July 14, 2019
Q. Cleaning out our dad's garage and found several bars frost king Babbitt metal- Hoyt metal co toronto. On the back stamped Babbitt

Any help would be appreciated
Alison
Alison tobinson
- Wahnapitae Ontario Canada
---
July 2019
A. Hi Alison. There just isn't much to say that wasn't already said on this page :-)
Those bars were sold by Hoyt and the buyer would melt them down, like you melt solder, then cast them into cylindrical or other shapes for use as anti-friction bearings/bushings in motors and power transmission stuff.
They are some mix of tin and/or lead and some other minor metals. They are neither precious metal, nor have we ever heard from anybody who collects them or who wants them in 16 years now. They might be worth two or three dollars per pound at a capable junkyard, but maybe not.
You could call an industrial history museum and see if they could use the donated bars for an exhibit, or you could put them in your own garage and maybe when your kids or grandkids clean it up 50 years from now there might be an interested collector. Good luck :-)
Regards,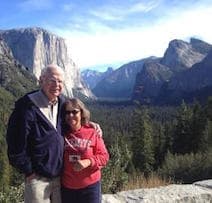 Ted Mooney, P.E. RET
finishing.com - Pine Beach, New Jersey
Aloha -- an idea worth spreading
---
September 29, 2019
! I don't have a pic to share unfortunately, but I just found a Hoyt bar yesterday. On the top, molded when poured, it reads "Genuine Nickle". Not sure if Hoyt poured Nickel exclusively, but I noticed some folks asking what metal their bar or ingot was ... they at least made Nickel bars!
Nathan Amey
- Bath, Ontario, Canada