Where the world gathers for
plating, anodizing, & finishing Q&As since 1989
Painting brass hardware
-----
2002
Q. I am painting my kitchen cupboards for an updated look. They have shiny brass plated handles on them. I was wondering if there was a process to remove the plating. Can they be painted? I would like them either black or antiqued brass. Do I need to buy new handles or is there a way to salvage the old ones?
Thank you.
Kristen S
[last name deleted for privacy by Editor]
- Marietta, Georgia
---
2003
Q. I have brass kitchen hardware that I would like to paint (pewter). Can this be done to withstand everyday use? What type of final clear coat do I need? Appreciate any help.
Jerry K
[last name deleted for privacy by Editor]
- Denver, Colorado
---
A. Hi, Kristen, Jerry.
Paint tends to have very little adhesion on brass. You must start with a self-etching primer which etches the brass for good tooth.
Then paint with any hard paint or enamel in the color of your choice, including pewter. Good luck.
Regards,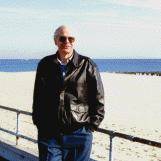 Ted Mooney
, P.E.
Striving to live Aloha
finishing.com - Pine Beach, New Jersey
---
2003
Q. I have some fake brass (gold color) bath fixtures I'd like to paint out, probably in something approximating chrome.
We are redoing a bath and converting most everything to either pewter or chrome but this stuff can't be removed or replaced (without significant expense) so I'm looking into the painting option.
Doesn't have to look perfect, just not so "brassy-gold".
Mike F
[last name deleted for privacy by Editor]
- Orinda, California
---
A. Few things are harder to paint than bathroom faucets/fixtures, Mike. First, they are metal, sometimes brass, so adhesion is difficult. Second, they are always wet; even in the unlikely case they aren't splashed, there is always condensation from cold water running through them. Third, they are wear surfaces, constantly turned on and off, and adjusted, and endlessly cleaned.
But the above described plan of self-etch primer followed by two-component pewter colored paint will probably work as well as anything. Good luck with it.
Regards,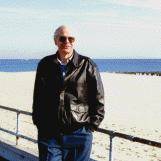 Ted Mooney
, P.E.
Striving to live Aloha
finishing.com - Pine Beach, New Jersey
---
2005
Q. A similar problem here ...

Could you please tell me which paint to use to obtain chrome finish?

I know it is not real, but I need to color trim around couple huge mirrors in bathrooms. The current trim's colour is bronze/gold and I want to make it silverish/brushed chrome/chrome colour.

So far, I tried out 2 spray chrome paints (C$8 and C$6). One was bought in automotive section of Canadian Tire and one at Home Depot. The look is acceptable to me, but the paints leave residue on a finger or any other object that is dragged along the trim's surface.

What can I do to finish the surface so, that the paint will not give out any residue when the trim's surface is touched or cleaned? I have tried applying spray lacquer coating, but then the surface turns dark gray and no longer looks good.

Should I use a different paint? I do not mind paying a bit more for it as removing the mirrors and finding a new trim will be a bigger hassle.
Robert
[last name deleted for privacy by Editor]
- Toronto, Canada
---
A. Hi, Robert. Please rub your finger along this surface before you paint it, to see if residue rubs off. If it rubs off, you must remove it. A chain is as strong as its weakest link: if the old finish is not adhering to the base, it does little good for the new finish to adhere to the old finish because they'll just rub off together.
If the old finish is adhering well, but your new paint rubs off like graphite, it sounds like some unusual incompatibility that I'm not really familiar with. Sorry.
Regards,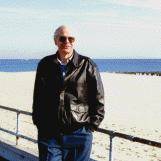 Ted Mooney
, P.E.
Striving to live Aloha
finishing.com - Pine Beach, New Jersey
---
April 13, 2009
Q. My white drain seat has started to peel and it appears to be brass underneath. What paint can I use on it that will withstand water and heat?
Judy Tuder
- Evansdale, Iowa
---
April 16, 2009
Hi, Judy. I'm not sure what a brass "drain seat" is, and why it would be hot. But, again, self-etch primer followed by a white enamel sounds promising. Good luck with it.
Because I happened to have tried to reply to four postings in a row on this thread, I need to remind the readers that this is not a free consulting service, it's public forum where everyone should contribute their experience.
Regards,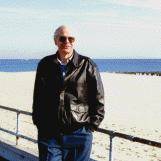 Ted Mooney
, P.E.
Striving to live Aloha
finishing.com - Pine Beach, New Jersey
---
July 10, 2010
Q. I am in the process of re-finishing ALL the brass like fixtures, door handles, etc in a 5500 sq ft home. There are a ton of these. I started with a good primer and followed up with a Rustoleum oil based paint. I was originally using a HVLP sprayer but found the finish was the same with a Purdy brush, don't be cheap on brushes, and I don't have the hassle of cleaning the spray unit.

The only problem I have had, so far, is on a couple of the first one's I did, didn't prime those, the edges are sensitive and will flake slightly. On the items I have primed and painted (2) coats all is well so far.

I have one of the bathrooms apart now re-finishing the facets, facet handles, etc. and will be a test to see if the combination of primer/paint will work in the bath! BTW, removing these items completely is the only way to get a good paint job, IMHO. It's a total hassle to remove all that stuff and realized why plumbers get so much money.

Trying to fix up as much as I can as both wife and myself have been out of work for too long and I can't afford to purchase all new fixtures. Leads me to the question why can a kitchen faucet cost so much? It's crazy to add up what it would be to change from the 70's brass to something more modern!
Jim Douglas
- Carrollton, Texas, USA
---
August 15, 2011
Q. I've read several sites about painting brass and find that there's a lot of conflicting advice out there -- sand, don't sand, spray paint directly, use chemicals and solvents, scrub with steel wool, use self etching primer, etc.

Mr. Ted Mooney seems to be the most informed among those offering advice so I've decided to post here. I still need a little clarification.

I bought a solid brass candelabra (it has great lines) at a yard sale. I would like to paint it black lacquer. Should I sand or scrub with steel wool? It's pretty clean. Following Mr. Mooney's advice I scoured the city for self etching primer and finally found some in the automotive section at Canadian Tire. It's called One Step Automotive Self Etch Primer.

I'm wondering if this is suitable. The instructions say
"adheres to steel aluminium and stainless steel". They then go on to sound like a scientific experiment. They say to clean "bare metal and painted areas" with "fast dry solvent cleaner" whatever that is. Then they say to remove all residue and wash the surface with enamel reducer. (I'm assuming this pertains to cars). Then they say to "feather edge and sand original finish". (Feather the edge?) Again would this be for cars only?

There are lots of further directions that are straightforward -- it's the ones I've mentioned above that I'm unclear about. I guess the main question is whether this primer is suitable. It's all I could find.

I did a wicker painting project for a national newspaper "how to" story and the paint expert recommended automotive paint. The results were great. So is automotive primer OK for brass as well? And can I skip the "solvent cleaner" and "enamel reducer" and "feathering edges" parts?

Any additional advice on painting this brass candelabra would be most welcome. I live in a condo so just finding a spot to paint in itself will be a challenge. I want to get it right.

Many thanks for advice from those who have experienced painting brass successfully!

Dee
Dee Gibney
- Toronto, Ontario
---
August 15, 2011
A. Hi, Dee.
Thanks for the kind words. I'm not a brass painting expert; it's just that I run the website, so I try to respond to keep things moving :-)
Most bare metals are bears to paint, but brass is the worst.
When they speak of "feathering", they are indeed talking about a bare spot of metal surrounded by a painted area, and they are trying to avoid a sharp edge by sanding down the existing paint so there is a gradual ramp rather than a cliff at the junction. When you have no painted area to contend with, and you are able to sand the object, I don't think you need any of those solvents or paint thinners. I would sand it (wearing gloves to avoid oily fingerprints), use a soft brush to remove any sand and dust, and then immediately apply the self-etching primer. I think the primer you have will be fine.
Regards,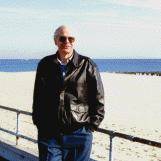 Ted Mooney
, P.E.
Striving to live Aloha
finishing.com - Pine Beach, New Jersey
---
June 1, 2013
! I just did an entire post on refinishing brass hardware. I repainted ours, hinges included, and added decorative elements. It turned out so well! My inspiration was anthropologie drawer pulls. The full post is at
efatuate.com/how-to-twisted-rope-drawer-pull-inspired-by-anthropologie/
My husband was thrilled, as the vintage pulls don't match up to current sizing with drill holes. Lots of pics of before and after on there too ... good luck!
Adrienne Crawford
- Dayton, ohio
---
June 3, 2013

Hi Adrienne, thanks. Your idea of wrapping the handles with twine sounds like an especially good one since it minimizes the whole issue of wear and chipping of the paint on the brass handles. Perfect!
You and others who post links here are competing with us for the same Google & Amazon clicks; still we're happy to reference your blog, and send readers who landed here off to your site.

But our site is intended to be a permanent reference (we've been on the internet since 1994 and were a dial-up BBS system for 5 years before that, waiting for the internet to exist) -- and we've found that virtually every link breaks in a few years. One thing we obviously don't want to be is a wasteland of broken links with no actual info -- so in return for the links, we do ask that people posting them PLEASE post a few sentences about the subject here (and maybe a pic of the twine-covered handle) so that our readers won't have wasted their time when the links breaks :-) Thanks!
Regards,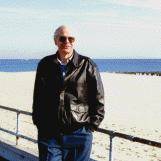 Ted Mooney
, P.E.
Striving to live Aloha
finishing.com - Pine Beach, New Jersey
---
March 29, 2022

Yep ... link is broken.
Aves Kay
- Vancouver, WA
---
---
May 10, 2017
Q. Hi, I am trying to repaint brass bathroom faucet and handles. I have cleaned and sanded lightly and have just applied an etching primer 2 coats as it says on the can. The salesman told me to also use an epoxy primer on top of that. I see that you are saying etching primer is enough, I am leery about using both, what are your thoughts.
Thanks Carole
Carole Burch
- Welland, Ontario canada
---
May 2017
A. Hi Carole. If the salesman told you to use an epoxy primer, I'd suggest that you do so. I'm the one who expresses little confidence that painting brass faucet & handles will really be successful. So don't do it my way and blame me, when I've already warned you; do it his way and blame him :-)
Regards,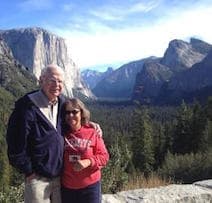 Ted Mooney
, P.E. RET
Striving to live Aloha
finishing.com - Pine Beach, New Jersey
---
May 11, 2017
A. Hi Carole

Brass is a copper alloy and some curing agents in epoxy resins react with copper. I don't know your paint and this may be the reason for specifying a primer but I would want some assurance from the supplier before going ahead.

You should also remember that these are high wear items and I have never seen a long lasting paint finish in this situation.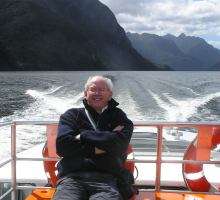 Geoff Smith
Hampshire, England