60,000 Q&A topics -- Education, Aloha, & Fun
topic 18759
Fasteners for aluminum structure
A discussion started in 2002 but continuing through 2019
2002
I'm building a project that uses aluminum frame fastened to a aluminum sub-frame. Assembly we want to use a self-drilling screw. What material would fasteners need to be constructed from to prevent galvanic or electrolysis?
Lovell Reed
- Orlando, Florida
---
2002

A. Cadmium Plating with chromate is the old fashioned answer and there is at least one job plating house left in Florida that still does Cadmium.




Robert H Probert




Robert H Probert Technical Services





Garner, North Carolina





---

2002

A. Traditionally such screws were cadmium plated for galvanic compatibility with aluminum. But cad plated hardware is hard to get these days and reserved for special situations because it is a biocumulative poison like lead and mercury. If the structure is a truly significant and critical one, you can get hardware that is coated with aluminum by electroplating or Ivadizing. Otherwise, standard stainless steel or galvanized hardware should be good enough.




Ted Mooney, P.E.




finishing.com - Pine Beach, New Jersey




Striving to live Aloha




---
2002
A. Dear Mr. Reed,
We received best results with heat-treated screws, electroplated with 8-12 µm. Zinc/Nickel (about 13 % Nickel), black-passivated (chromium 6 free) and provided with a PTFE based dry-lubricant.
Regards,
J.Nelissen
- Netherlands
---
2002
A. Tin - zinc is probably the closest match for cadmium plating. Unless it a particularly nasty environment, 18-8 stainless screws are a possibility. SS would be a poor choice in a maritime environment.
James Watts
- Navarre, Florida
---
---
How to fasten aluminum sculpture to marble base for exterior location
September 22, 2019
-- this entry appended to this thread by editor in lieu of spawning a duplicative thread
Q. How to fasten aluminum sculpture to marble base for exterior location, Marble will be horizontal surface, and exposed to the weather.
Craig VanderHoff
- comstock park, Michigan
---
December 6, 2019
A. Hello Craig,

The way it done in India is like this :

Apply Araldite on both surfaces and let it stand till tacky.

When its sufficiently tacky take a handful of sand (the stuff you mix cement with) and rub a decent layer of sand onto both tacky surfaces of Araldite.

Now you have two surfaces of sand which you leave to stand overnight.

The next day you make a mortar of Cement pour the cement slurry onto both surfaces and hold them together with a suitable apparatus till it cures.

This should last about 50 years.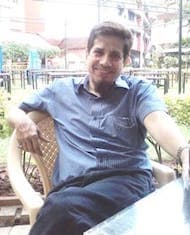 Khozem Vahaanwala
Saify Ind

Bengaluru, India