World's #1 on-line resource since 1989
-----
Business startup
2002
I was interested in starting my own powdercoating business, unfortunately; I know very little information about powdercoating. One concern is that I reside in a small town and I do not know if it would be profitable. My main question(s) would be how much capitol would I need to purchase the equipment to start a business, and places where I could purchase the necessary equipment to start? I have access to a 60'X 100' building on commercial property, in which would be a prime site for this type of business. I would greatly appreciate any information related to powdercoating, along with a list of equipment required for this business. Thank you for your time and assistance.
Sincerely,
Andrew Waslosky
- Houtzdale, Pennsylvania, USA
---
2002
It always surprises me when people are eager to get into business in a field they confess to know nothing about, rather than a field that is within their expertise. Many shop owners/managers have decades of experience in powder coating--how do we decide items of their acquired knowledge from decades of experience it is most important to distill down into a paragraph or two for you, Andrew?
Do you have any idea where you are going to get customers yet? Do you plan to serve consumers or industry? If industry, do you have customers lined up? Do you know if you'll be doing aluminum or steel parts or something else? Do you have any knowledge of pretreatment?--that is, would you do the required phosphatizing, E-coating, or chromate conversion coating in-house or is there a local plating/processing shop that already will offer that to you? Do you know if you need teflon or nylon coating services, or more basic and conventional thermoset paint-like coatings?
As a wild guess, it will cost you $250K to start up a small powder coating operation.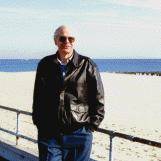 Ted Mooney
, P.E.
Striving to live Aloha
finishing.com - Pine Beach, New Jersey
---
2002
I'm less than a year into my own powder coating business and was in your shoes. Keep researching, there is plenty on info on the web. Buy used equipment where possible. I went to industrial auctions for a year before I opened. Got some great deals. Consider another service (or product) to go along with powder coating. I do sandblasting and a bit of polishing. Maybe you can do this, or get into 'wet' painting, too. Just an idea. Send letters out to every machine shop, welding shop, body shop, bike shop, etc. describing what you do.Include your card. Advertising is the key to growth.
You'll need a powder gun, spray booth, air compressor (and dryer), and an oven. Also you will need some sort of pretreatment for parts. That's one reason I sandblast. I coat a lot of old parts and this is generally the best way. So a blast cabinet, too. A forklift has been a necessity for blasting, not so much for coating. There is of course a bunch of support equipment. Prepare to be nickel and dimed till it hurts. You could do something small in the neighborhood of $10k, all used, maybe a garage type operation. But new... a pro gun (Gema, Nordson, Wagner is $4k, maybe $10k for a modest sized batch oven. $3-4k for a booth (nothing special). Plus compressor, dryer, blaster, pretreatment, etc.
Hope this helps, good luck.
James Callahan
- Louisville, Kentucky, USA