Live! From beautiful Pine Beach New Jersey: Welcome to the world's most popular metal finishing website
topic 18432
Nikasil plating of shafts
2002
I am interested in the NiKaSil plating of aluminum shafts, but I am having trouble locating any information or supplier that can do that. Can anyone tell me if this is done on a production scale and whether OD honing after coating is feasible? To make it more difficult, the 55.0 mm shafts have 2 spokes (spaced 180 deg) so shafts must be plated (and honed) between spokes only. Is this feasible?
Andrew Deck
- Rochester, Michigan
---
2002
The finish you are looking for, I believe, is Nikasil, which is a nickel plating process that co-deposits particulates of silicon carbide at the same time from the same bath. It is regularly applied to engine components and can certainly be honed to size post-plate. Good luck!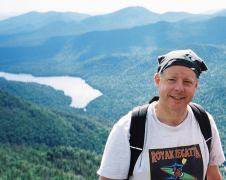 Milt Stevenson, Jr.
Anoplate Corporation
Syracuse, New York


If you have a question in mind which seems off topic, please Search the Site