Education, Aloha, & Fun
A roundtable with 60,000 topics and a seat for you
topic 18255
Anti-fouling paint for plastic boats
A discussion started in 1995 and continuing through 2020 so far.
Adding your Q. / A. or Comment will restore it to our busy Current Topics page
1995
Q. Hello, I am working with the Centre for Marine Environmental Initiatives (C-MERITS) and I am researching the marine environment . . . if efforts to find new technologies which will prevent pollution and more damage to the marine environment. One of the topics that I am researching is environmentally friendly anti-fouling paint. Is your paint of this caliper and have you heard of such a thing? I think that this may be a new development. If you have any information, it would be greatly appreciated.
Regards,
R. Woolgar
- Newfoundland, Canada
---
Environmentally friendly anti-fouling "bottom paint"
2000

Q. I'm Paulo M, and also search information of the anti-fouling paint and your restriction for the use of this paint, I need information of the use in aqua culture. Thanks!

Paulo M

[last name deleted for privacy by Editor]




- Puerto Montt, Chile





---

2000

Q. Hello my name is Morgan O. I attend the Academy of Environmental Science, in Crystal River Fl. We have to do a science project each year. I am continuing my project I did last year. I also am adding a few things to my project. My project has to do with same.

Sincerely,

Morgan O

[last name deleted for privacy by Editor]




Student - Crystal River Florida




---
2000
A. We have research info available on 2 systems in response to environmental restrictions on anti-fouling paints with specific application to large yacht and ship bottoms in steel, aluminum and GRP.
1) a removal method using non toxic, controlled release of entire bottom coating to bare substrate in a contained manner.
2) recoat with a non toxic, 6 year AAA insured non conductive barrier/antifoul coating. Coating has been tested for 18 years, with no hard growth ever.
Steve H
[last name deleted for privacy by Editor]
Savannah, Georgia USA
---
2001
A. The non toxic, metal free anti-fouling paint you are looking for is here! It's has been tested in the tropical waters of Fort Myers Beach, Florida for the past 3 1/2 years with excellent results and is now in the EPA for registration.
No metal content, so no electrolysis, no VOCs except pure water, residue and cleanup water goes in the sewer.
Donald L
[last name deleted for privacy by Editor]
Cape Coral, Florida
---

Gentlemen, please try to assist these students with their research by advising at least the general nature of the products you refer to. Also, every approach to anything is always a balance of advantages against disadvantages. While you'd obviously like to sell your company's product, research students can't submit ads, devoid of technical info and lacking any attempt at balance, as their science projects! Thanks!
Regards,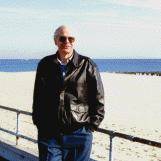 Ted Mooney, P.E.
finishing.com - Pine Beach, New Jersey
Striving to live Aloha
---
2004
A. You have several toxic-free options, most of them are silicon based. (SeaJet Speed, Hempel's Hempasile, International's Intersleek series, etc.) But you should check out the Lefant-series from LOTREC (Sweden).
Knut Idar Hestenes
- Norway
---
---
2002
Q. What gives the best corrosion protection in a antifouling system. Will an aluminium or iron anode, besides the copper anode which prevents bio fouling, give the best corrosion protection of my sea water cooling system ? The system is made of galvanized pipes, however some weld joints are unprotected.
Thomas Krogsgaard
-Kolding, Denmark
---
2002
A. I'm no expert on this, but have heard that aluminum is best for salt water.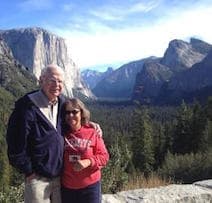 Ted Mooney, P.E. RET
finishing.com - Pine Beach, New Jersey
Aloha -- an idea worth spreading
---
---
2002
Q. Dear Sir,
I have a ABS plastic small boat and I want to have it painted with anti-fouling painting because It stays in salt water for long time. Please show how I must have it done. Thank you.
Fernando Cássio
- Lisbon, Portugal
---
2002
A. Hi Fernando!
Why an anti-fouling paint? Are you getting barnacles and weeds growing on the hull? .... I bloody well doubt it.
If your hull is heavily scratched, then, after some time, you could get some marine life adhering.
May I suggest that the next time you take it out of the water you 'clean' its bottom. Maybe finely sandpaper it. And if you can get a can of ABS solvent (not cement), just the M.E.K. solvent, then take a rag and wipe your bottom clean ... this will smooth out scratches and restore the ABS ... but maybe you say you have an ABS boat but it is painted? In which case I haven't got a clue.
ABS is a very forgiving plastic. If you have a very small hole in the boat, you can fill it up with some repeated coatings of ABS cement. If you have a big hole, then flatten out some ABS pipe (after slitting it) with heat to make it flat, and use heat to form it to the curvature. Then apply liberal amounts of ABS cement, let dry, repeat. You can't do this with other plastics so successfully. A very simple job.
Happy sailing with your Acrylonitrilebutadienestyrene vessel.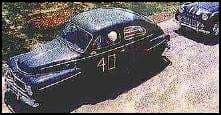 Freeman Newton [dec.]
White Rock, British Columbia, Canada

(It is our sad duty to advise that Freeman passed away
April 21, 2012. R.I.P. old friend).
---
November 19, 2009
A. Freeman is one of this site's most helpful readers -- but he is apparently either a fresh water sailor or else the water up there in White Rock is awfully damn cold :-)
Down by me, barnacles start growing in 2 days no matter how smooth a surface is: electropolished stainless steel, spanking new gelcoat -- makes no difference.
I'm not discounting the possibility of the new technology approaches mentioned earlier on this page working, but I'm not familiar with them. My experience here is that a boat that stays in salt water overnight needs bottom paint, period! By "bottom paint" I mean an ablative copper-based paint that biologically deters marine growth and gradually wears away, exposing a fresh copper-bearing surface.
Regards,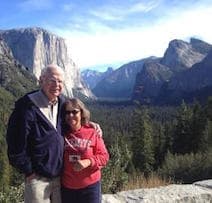 Ted Mooney, P.E. RET
finishing.com - Pine Beach, New Jersey
Aloha -- an idea worth spreading
---
---
December 20, 2011
Q. I have a Triumph Logic 21 ft made out of Roplene plastic. After a month in the saltwater it looks like an oyster reef underneath. Anybody have any idea what to use to paint the bottom with (an anti-foul coating). I fish out of Lake Pontchartrain in New Orleans area, the water is hot and salty...
James Pecou
- Slidell Louisiana
---
December 20, 2011
A. Hi, James.
I think you, too, need bottom paint. But bottom paint is brittle and is really made for hard rigid surfaces, not the slightly rubbery surface you may be dealing with. There is a page at www.triumphowners.net/?page=questions#paint which suggests lightly scuffing the bottom, cleaning it with lacquer thinner, flame treating it (not as intimidating as it sounds), and then using a special primer before the bottom paint. Good luck.
Regards,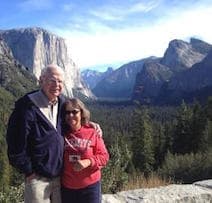 Ted Mooney, P.E. RET
finishing.com - Pine Beach, New Jersey
Aloha -- an idea worth spreading
----
Ed. note Oct. 2020: Sorry that link is broken, and you now need to register there to see potential solutions, so we don't know if that information is still there.
---
---
Coating for carbon fiber boat bottom
December 17, 2014
Q. So I am looking to come up with a good coating that can create less drag as well as corrosion resistance, and a good release so barnacles can't attach. Know there are some out there but I'm really wanting a low coefficient of friction like you would get using a PTFE. In my knowledge of coatings, a thermally cured coating won't adhere well to a fiberglass or carbon fiber substrate. Would really like to come up with a Xylan/Teflon or similar coating that would work for the application.
P.S. I am a boat racer as well as a pleasure boater and work for a coating applicator.
craig pons
all - south bend Indiana USA
---
A. Hi Craig. Although technology keeps advancing, and I am not an expert on what is going on in such research, I don't think we've reached the point where coatings can prevent biofouling via slickness. TBT (tributyl tin) was an environmental tragedy we still haven't recovered from -- don't even consider that toxin which kills at nanogram levels. Ablative copper coatings ("bottom paints") are still the best approach as far as I know; although obviously toxic to marine life, the ocean is big, boats are relatively small, and their toxicity isn't the tiniest fraction of the toxicity of TBT; it's possible (but I don't know) that by the time bottom paint wears off the copper concentration is so low as to have no long-term effects. I'd encourage you to investigate the reports of non-toxic bottom paints mentioned earlier on this page, but I have zero experience with them so I can't comment.
Regards,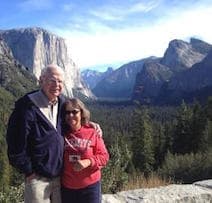 Ted Mooney, P.E. RET
finishing.com - Pine Beach, New Jersey
Aloha -- an idea worth spreading
---
---
August 4, 2015
Q. Does anyone know if a titanium surface on a brass propeller will develop bio fouling in seawater?
Earl MacDonald
Engineer - Laurel, Maryland, USA
---
August 2015
A. Hi Earl. To my knowledge titanium has no toxicity to marine organisms and therefore would not offer any protection against bio-fouling.
Regards,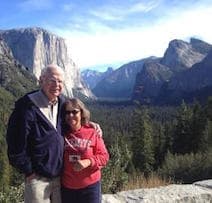 Ted Mooney, P.E. RET
finishing.com - Pine Beach, New Jersey
Aloha -- an idea worth spreading
---
August 5, 2015
A. Titanium with some copper (or silver) would do. Ti alone can prevent corrosion.
H.R. Prabhkara
Bangalore Plasmatek - Bangalore, Karnataka, India
---
---
October 5, 2020
Q. Hi all. I live in coastal Georgia and have an ez dock kayak launch and floating dock. I'm taking them out of the water to clean off the barnacles and oysters. The dock is polyethylene. Once I finally clean and sand this, is there an anti fouling paint that would work with this? It is pretty heavily covered with barnacles/oysters under the water line.
Thanks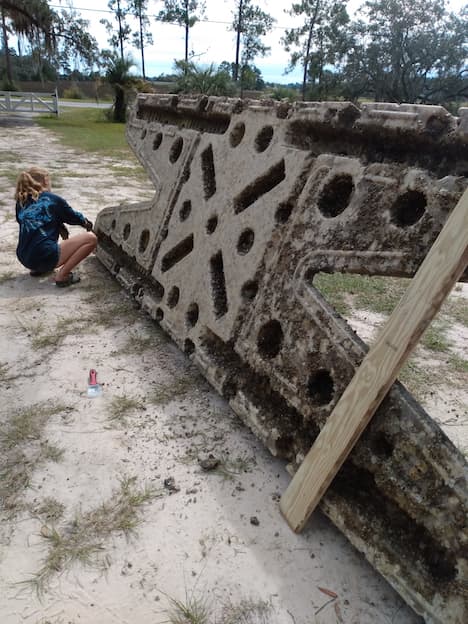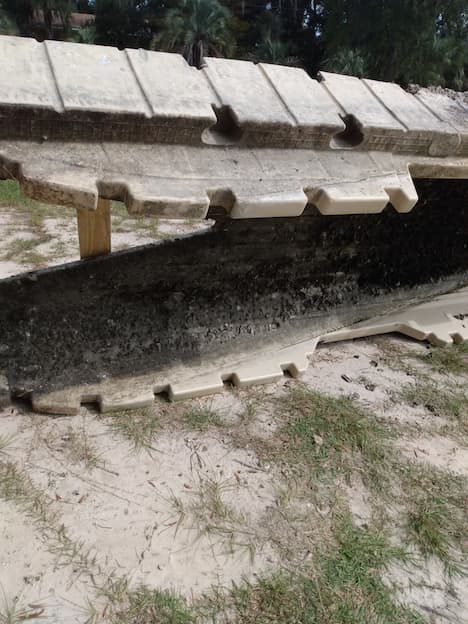 Brett Jeff
- Midway Georgia
---
October 2020
A. Hi Brett. Doesn't look like it's you who is the one "finally cleaning it" :-)
Although the previous postings are from 5 years ago or more, to my limited knowledge the situation hasn't changed: "bottom paint" (ablative copper) remains the thing to use to stop barnacles and bio-fouling.
Luck & Regards,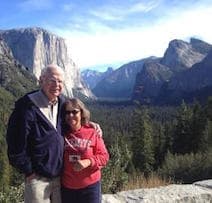 Ted Mooney, P.E. RET
finishing.com - Pine Beach, New Jersey
Aloha -- an idea worth spreading
---
October 6, 2020
Q. Can it be used on polyethylene? Thanks.
Brett Jeff
[returning]
- Midway Georgia
---
October 2020
A. Hi again. Bottom paint will not hurt polyethylene; polyethylene will not hurt bottom paint.
The question becomes whether it will adhere perfectly, fall right off, or come somewhere in between and whether that amount of adhesion will be good enough to be worth it for you :-) On this thread we talk about the possibility of improving adhesion via flame treatment. But if you search the site for 'paint polyethylene' you'll find countless suggestions, successes, and failures. Until the link breaks you can see
www.bottompaintstore.com/blog/bottom-paint/apply-paint-polyethylene-polypropylene-abs-petpbt-blends/
for painting polyethylene with bottom paint specifically.
Ironclad answers are hard to come by because some instances flex more than others, some paints flex more than others, some applications abrade more than others, some have more temperature swings, etc.. Suggestions tend to be along the lines of what to try rather than what is guaranteed to work; but there will be no significant abrasion and no wild temperature fluctuations, and this dock looks reasonably rigid, so my guess is you can find success.
But bottom paint is quite expensive and your dock has a huge surface area; and probably the main reason bottom paint is used is to reduce weight and drag, which wouldn't seem to be an issue for a floating dock -- so I'd question whether it's worthwhile. Always wear leather gloves when handling or scraping; barnacles can give nasty cuts.
Luck & Regards,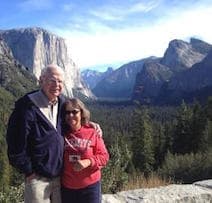 Ted Mooney, P.E. RET
finishing.com - Pine Beach, New Jersey
Aloha -- an idea worth spreading