Live! From beautiful Pine Beach New Jersey: Welcome to the world's most popular metal finishing website
topic 18211
Depth of penetration to case harden 1040 steel
2002
I was attempting to find out the approximate depth of penetration of 1040 steel packed in graphite. The furnace temperature is 1800 degrees F and the time is 1 hour. I was wanting to have about 20 mil penetration and I am not sure if I am allowing enough time.
Thanks for your help.
Ryan Witt
- Phoenix, Arizona, United States
---
2002
Just packing in graphite without an activator mixed in, is not likely to give you much carburising. But anyhow, the way to assess the effectiveness of the process is to run it and observe the result, then adjust time/temperature/carburiser to move the result in the direction you want. As well as depth of penetration, you will also want to get the right distribution of carbon within the case, otherwise you'll risk cracking the case in the subsequent hardening heat treatment.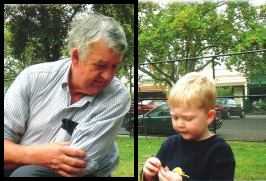 Bill Reynolds
consultant metallurgist
Ballarat, Victoria, Australia
We sadly relate the news that Bill passed away on Jan. 29, 2010.


If you have a question in mind which seems off topic, please Search the Site