Where the world has
gathered for finishing Q&As since 1989
Painting, Coloring, or Colored PVC Pipe
(
-----
)
An ongoing discussion beginning back in 2002 ...
2002
Q. I build PVC kayak and canoe carts. It is virtually impossible to find the piping in different colors such as red or yellow or orange. What can I use to paint the PVC piping and make it last? Can I buy the materials at a retail outlet?
Eric A
[last name deleted for privacy by Editor]
- St Petersburg Beach, Florida
----
Ed. note Sept. 2019: The early responses are a bit dated as colored PVC pipe is now readily available, from:
www.candsplastics.com/pvcpipe.html
formufit.com/pages/build-anything-with-pvc
and possibly other sources as readers will learn later in the thread.
---
2002
A. Hi Eric,
You can buy red PVC pipe. It's made by Trovidur ... and probably only available from Germany. In ye olden days the French used to have blue PVC, the Italians white, the English green ... that was for sheets, am not sure about piping.
To paint PVC ask yourself a question. How does one 'glue' it? What will make it adhere to itself? Well, as you know, PVC cements are made using Duponts THF ... an aromatic hydrocarbon.
So the only paints you could use would be those that can 'attack' the PVC. And they are? Ah, lacquers ... and not the standard paints at all. OK? ... and to get a good bond, you MUST preclean very well. And to get a better bond even still, abrade with Sandpaper [affil. link to info/product at Rockler] to increase the surface area..
Heck .. an idea .. get some colourless THF and add (if it's miscible) some colourant to it. Stinks like hell. Dries very fast. Super bond. Expensive!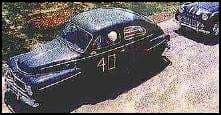 Freeman Newton
[dec]
(It is our sad duty to advise that Freeman passed away
April 21, 2012. R.I.P. old friend).
---
2002
A. I can't help with your paint problem. But perhaps I can explain why PVC pipe is difficult to obtain in varied colours. In Britain it is colour coded, yellow for gas supply, green I think is water etc. It's important to use the correct sort, so the colour is important, hence the lack of choice. Maybe you should reconsider your choice of material.
Ian Brooke
university - Glasgow, Scotland
---
2003
A. I have painted 2" PVC pipe with Rust-Oleum (Gold Gloss) and it has worked well. The paint has come off only where it's been scraped up against something hard like when I've dropped it or was carrying it in the house and it scraped up against the bricks. I didn't use any primer or any preparation before painting so in a nut shell YES it can be painted. I'm currently working on a 16" Reflector telescope and making the "tube" out of PVC. I'm lightly sanding the PVC then I will primer it with an automotive primer then I'll let it cure for a week and paint it. The inside will be Flat Black and the outside will be Gloss Black and it will have graphic designs painted on it.
Cheers,
Brian G
[last name deleted for privacy by Editor]
- Clovis, New Mexico
---
2004
A. First off, NOTHING ever really sticks to PVC except the glues/cements made to do so. Whatever you get to stick will ALWAYS come off if it's hit against or scraped upon by anything harder than itself, so when you slide the kayak on it, it'll probably scratch off.
But if you're determined, you could try this: Use a regular PVC Pipe Cleaner, followed by a plastic adhesion helper by the automotive paint co. PPG which comes RTS or "ready to spray". If you want to try a cheaper method, use the Purple Primer available from any hardware or plumbing supply. Then, try to paint it with something with a high amount of solvents (lacquer is good, but I think not durable enough for you...) preferably an automotive urethane type of paint which is harder to scratch off. Going cheap try rust-oleum enamels sprayed on and thinned with Acetone [affil. link to info/product on Amazon] (by about 15%).
Also, Krylon now makes a spray can formula for plastics called FUSION.
Hope it helps, but like I said, ANYTHING scratches off if it's hit with something harder than itself.
Martin C
[last name deleted for privacy by Editor]
- Pompano Beach, Florida USA
---
2004
A. Funny I found this site.
I am going to use PVC pipe for table legs believe it or not.
I have the solution to your problem.
I am sanding the PVC, then layering an epoxy on it, then sanding again...then, you paint. the epoxy bonds to the PVC and you don't need to worry about paint sticking to the PVC because it will be coated on the epoxy.
If you want to make it so that your paint won't ever come off...layer another thin epoxy coating over the paint. :-)
Work yes, but your only solution.
Craig D
[last name deleted for privacy by Editor]
- Canada
---
2004
A. We've been building robots of PVC for many years. The only paint we've found satisfactory for long term use is Krylon Interior/Exterior Spray Paint. This paint works BETTER than their new Fusion Plastic paint and better than Rustoleum's new Plastic paint as well. While Rustoleum general purpose paint is a close second, it remains slightly tacky to the touch for some time. Our only problem is that Krylon discontinued our preferred color -
David J
[last name deleted for privacy by Editor]
- Dallas, Texas USA
---
2005

Thank you to everyone for your helpful comments on painting PVC. J.
John C
[last name deleted for privacy by Editor]
- Washington, DC
---
2007
A. Try Bulldog Tie Coat [affil. link to info/product on Amazon]. It is inexpensive. It is clear and sticks to anything. Then you paint over it. Hope this helps.
Jim L
[last name deleted for privacy by Editor]
- Sterling Heights, Michigan
---
2007
A. I believe the active ingredient in PVC Pipe primer is MEK / methyl ethyl ketone. Nasty stuff to work with. Wear Rubber Gloves [affil. link to info/product on Amazon] for working with chemical solvents. Also a solvent for fiberglass resin clean up.

So if you're going to use PVC Pipe primer, buy MEK / methyl ethyl ketone. Much cheaper.

I use MEK for pipe primer with clear glue in sensitive areas when plumbing so spills are invisible
Gilbert Karwyck
- Half Moon Bay, California, USA
---
June 7, 2008
! MEK is not a primer, it is a chemical used for resins/epoxies to make them react.
Brandon Phillips
- cocoa Florida
---
June 7, 2008

Hi, Brandon. True it's not an initial coat of paint; but it is a primer in other senses. As Gilbert notes, MEK is a key ingredient in "purple primer" for socket welding PVC pipe; and he apparently has been successful in using straight MEK as the primer in lieu of the usual mixture of MEK, acetone, and tetrahydrofuran.
Regards,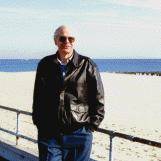 Ted Mooney
, P.E.
Striving to live Aloha
finishing.com - Pine Beach, New Jersey
---
March 13, 2009
A. "MEK is not a primer, it is a chemical used for resins/epoxies to make them react" -- THIS STATEMENT IS NOT TRUE. MEK or Methyl Ethyl Ketone is a solvent and not a catalyst. However, MEKP or Methyl Ethyl Ketone Peroxide is a catalyst for polyester resins and paints.
MEK IS the active solvent in all PVC glues and will work as a primer for paint when sprayed through a paint gun right before the base coat. The paint used should be a catalyzed polyester resin sprayed through a paint gun. This paint will provide a much better bond to the PVC because it essentially melts the surface of PVC and becomes part of the PVC material itself.
Bob Saget
- Philadelphia, Pennsylvania
---
May 2, 2009
A. SEMS etch primer .
over the PVC, after cleaning, then paint over the primer, it will stay on. Plastic bumpers used to be primed with etch primer before painting, holds up very well. Eleven years in automotive body repair, and painting.
Troy Hulbert
autobody painter - Sheffield, Vermont
---
September 13, 2010
A. C&S Plastics, www.candsplastics.com, makes a variety of solid wall, pre colored furniture grade PVC including red, yellow, orange, green, violet, blue.
don millman
- winter haven, Florida usa
---
January 12, 2011
A. PVC STAIN DYES CAN BE OBTAINED FROM NARAD MARKETING CORPORATION.

N.PERSAD
- CLIFTON New Jersey USA
---
October 21, 2016
A. A quick wipe with acetone will make the surface more acceptable to paint as well. If you actually submerged the pipe in acetone it would actually break it down, but a quick wipe will sticky up the surface for paint as well as remove any waxes that cause the spots where paint will not stick in wet form.
Dennis Hudson
- stroudsburg, Pennsylvania, usa
---
November 2, 2016
A. I used inner-reinforced 1.25" PVC pipe to build a railing and had good results staining it black, using a product available from NARAD Corporation. They offer microbead concentrates called Rekhaoil in various colors which, when added to solvents, make a stain which penetrates PVC. I added a few drops to a can of clear PVC pipe cleaner and brushed it on the railing in place, after pre-sanding it. It took the stain well, each successive coating applied 10 seconds apart increased the intensity of the coloring, although this method results in visible brush marks. I suspect had I increased the concentration of the dye-to-solvent ratio, the color buildup would be faster. The sanding (220 grit) deglosses the pipe and results in a very matte finish on the pipes. I believe that non-sanding the PVC would result in a more glossy finish. I also suspect this combination -- microbead dye and a solvent -- is exactly what a "Sharpie" marking pen is; it stains in exactly the same manner.
Lastly: inhaling this solvent is very unhealthy, I felt weird all evening, so do not use this indoors. Outdoors, use a system to provide air imported from elsewhere -- most masks/filters will not scrub the solvent away.
Mark Kuprych
Self - Burlington, Vermont, USA
---
July 23, 2019
A. I found this site for furniture grade PVC pipe ... it has several colors. A little more expensive though. I hope this helps!?
formufit.com/pages/build-anything-with-pvc
Tom Clodfelter
- McDermott Ohio USA