Live! From beautiful Pine Beach New Jersey: Welcome to the world's most popular metal finishing website
topic 18040
Ultrasonic / blast cleaning of aluminium castings
2002
I am attempting to clean used aluminium engine castings; my intention is to ultra-sonically clean the castings then bead blast with glass bead. I have purchased a used ultrasonic tank, however to date I am have no success with it. As I have never witnessed any ultrasonic leaning I am a little unsure what to expect. Can anybody recommend a suitable cleaning solution and operating temperature? The engines are oily / greasy with embedded road grime: can ultra sound handle this kind of contamination?
The second part of my question regards the blast media: is there a better alternative to glass bead? The castings are LM25, if glass bead is the best can anyone recommend a size / grade? Finally is there a better way altogether? Chemical perhaps? Vibratory cleaning?
Thanks,
Garry Kemp
- East Yorkshire, United Kingdom
---
2002
You've got a couple of issues here. First, your used ultrasonic tank. How old is it, are you sure it is working correctly and have you had it checked out? You must see and test for cavitation. Get a piece of alum foil wrap and place in tank. A good system will in a short time put holes in foil under .020. A heated tank is suggested with a chemical additive with a wetting agent. However, your castings maybe too massive for the ultrasonics to pentrate and work properly.
Normally, ultrasonics are used after blast cleaning parts. You might want to consider alum oxide or garnet as an abrasive grit, if the castings are really bad in appearance and contaminates. With proper chemicals and a good cleaning system, you might be able to do this in a one step operation.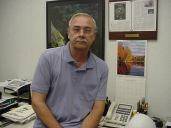 AF Kenton
Hatboro, Pennsylvania


If you have a question in mind which seems off topic, please Search the Site