World's #1 finishing resource since 1989
No login needed: Chime right in
topic 1899
Nitrite accelerator substitute (sludge free)
1998
we have a problem in using nitrite accelerator in our company... to much sludge is left in our dipping tanks which for us is very infavorable in our routine and in the products we treat... I would like to know more about nitrite accelerator, some alternatives which will have less sludge and other related topics and readings in your magazines.
thanks.
earl celis
millennium multicraft industries inc., angeles city, philippines
---
1998
Instead of a nirtrite accelerator try a micro zinc phosphate that contains calcium. Try to find a local supplier for zinc-calcium, it is a very stable and easy to handle process.
Sara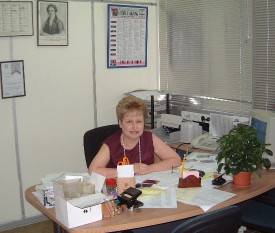 Sara Michaeli

chemical process supplier
Tel-Aviv, Israel
---
1998
I assume your process is a zinc phosphate pre-paint system since you are using nitrite as an accelerator. Several different accelerators are commonly used in industry. these include; nitrites, nitrates, organic nitro-compounds and peroxides. Of these compounds, Sodium nitrite is most commonly used due to cost, its used in small concentrations, and it is self-neutralizing.
Sodium Nitirite not only accelerates the phosphating process, it controls iron build-up by precipitaing it out as sludge and neutralizes the free acid that is released during the precipitation process. Use of other accelerators may cause the free acid to climb.
In phosphating processes other than pre-paint operations, it may be possible to precipitate the iron in a separate tank, therefore minimizing the sludge build-up in the processing tank. Ask your chemical rep about these alternatives or feel free to contact me.
Edward Koneczny
- Birmingham, Michigan
---
2001
I want to audit 7 tank phosphating process used as a pre treatment to painting process in automobile component medium size work shop. Give me important process audit check list.
INAMDAR SATISH RAMCHANDRA
- PUNE, MAHARASHTRA, INDIA