World's #1 finishing resource since 1989
No login needed: Chime right in
topic 1893
Questions about Cyanide Brass Plating: bleedout, stainless anodes, freezing out carbonates
1998
Q. Hi,
We rack and barrel our white metal(Tin Lead) castings in a cyanide brass tank. We use a still tank and 1 running rinse for this bath.
The rinse is passed through anionic and cationic resins. Evaporative makeup is back filled from still tank to plate tank and from running rinse to still tank. There is a tendency for metals and carbonates to build up.
In the larger more porous pieces, we started experiencing a cyanide bleed a couple of days after plating. How can I stop this?
Can I use a stainless steel anode to lower metals?
I have heard of a technique for "freezing out carbonates" by lowering the temperature of the bath below 40 degrees but above freezing. Is this a reasonable approach?
Are there other contaminants which will build up by back filling that I need to deal with?
Thanks
Ken F
deleted
- Harwood Heights, Illinois
---
1998
A.

Better rinsing, but you seem limited by your present cycle of 1 still tank and 1 running rinse. All of the evaporation of the brass plating tank is made up by the still rinse? When you say that the running rinse that is passed through resins, I don't understand.
Plain steel anodes can replace some of the brass anodes for this purpose.
In Chicago, freezing should work fine. The solution gets very syrupy, but if you have a real problem, it might be useful.
Yes, hard water minerals such as Calcium and Magnesium.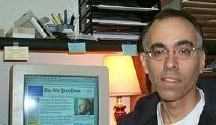 Tom Pullizzi
Falls Township, Pennsylvania
---
1998
A. Ken
I use hot & cold rinses to stop bleeding out from my tin lead alloy castings. "90% improvement!"
Try it,it just might do the trick.
Mick Long
Auscraft Medals
---
May 28, 2012
A. Hi Ken.
My understanding is that potassium carbonate is too soluble at low temperatures for freezing out to work; but if you are using sodium cyanide, so you have sodium carbonate, freezing out is possible.
Regards,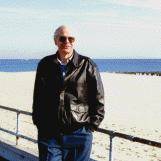 Ted Mooney, P.E.
Striving to live Aloha
finishing.com - Pine Beach, New Jersey