World's #1 finishing resource since 1989
No login needed: Chime right in
topic 1876
Silver Plate Hydrogen Embrittlement
1998
To whom it may concern,
We have serious Hydrogen Embrittlement problem when we silver plate steels with hardness more than 42 HRC, as per QQ-S-365 [link by ed. to spec at Defense Logistics Agency, dla.mil] D, Type I, Grade B. The procedure we are following is:
Dry blasting using 80-180 grits aluminum oxide
Nickel strike
Silver strike
Silver plate
Baking for 23 hours at 375 degrees F

(finishing.com note: some symbols were lost in translation; we hope this is the right temperature)
The operating conditions for each tank is:
Silver plate tank:

Concentration: Silver Cyanide 50gr/lt, Potassium Cyanide 85gr/lt, Potassium Hydroxide 10gr/lt, Potassium Carbonate 10gr/lt.
Temperature: 35 °C

Silver strike tank:

Concentration: Silver Cyanide 2gr/lt, Potassium Cyanide 70gr/lt, Potassium Carbonate 30gr/lt.

Nickel strike tank:

Concentration: Nickel Chloride 240gr/lt, HCl 100gr/lt.

Hydrogen Embrittlement Test:

Two round v-notched steel specimens (material 4340) as per

ASTM F519

[affil. link to spec at Techstreet]

Type 1a, heat treated to 260- 280 Ksi, are flash silver plated as per QQ-S-365D, Type I, Grade B. The specimens are subjected to static loading at 75% of ultimate notched tensile strength for 200 hours.
The specimens failed the test at the first 2 to 6 hours.
We have already tried solution purification with activated carbon, and solution agitation using moving cathode, but with out success.
Sincerely,
Nikolaidis Aris
Greece
---
1998
I don't think solution contamination has much to do with this problem; it is inherent in inefficient processes like cyanide plating. How long is the delay between plating and baking?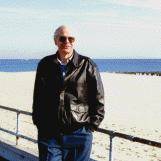 Ted Mooney, P.E.
Striving to live Aloha
finishing.com - Pine Beach, New Jersey
---
1998
The baking temperature is 375 degrees F.
The delay between plating and baking is about 3-4 hours.
Nikolaidis Aris
Greece
---
1998
I could suggest either get rid of the grit blast or use 320 grit only lightly. See if that helps besides baking. Does the spec call for acid use after a grit blast? That sounds to me like a disaster. What do you think Ted?
Mandar Sunthankar
- Fort Collins, Colorado
---
1998
Nicolaidis,
Your hydrogen embrittlement problem was mainly caused by acid nickel strike. Nickel is a catalytic material to hydrogen liberation on steels and also accelerates the permeation of hydrogen atom into steel.
Ling
Ling Hao
- Grand Rapids, Michigan
---
1998
There is nothing apparent in your process that would cause your failure that soon.
I would switch vendors of the notch barr and testing service and see if that made a difference.
Probable solutions are 1. go from plate to bake in 30 min or less. This is very important and should not cause that much of a problem. 2. Check your oven calibration. It may be significantly off.
James Watts
- Navarre, Florida
---
1998
Use of asymmetric a.c. dull plating might help. I used 50 mili seconds plating and 10 mili seconds deplating cycle in text book electrolyte , without any organic additions and could successfuly plate phoshpor bronze. Normal bright plating makes phosphor bronze wire very brittle in two weeks.
Yashawant V. Deval
- Pune, INDIA
---
1998
TRY TO BAKE IT BEFORE YOU START THE PLATING .
USE 735-765 FARENHEIT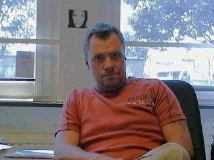 Anders Sundman
4th Generation Surface Engineering
Consultant - Arvika, Sweden
---
June 30, 2008
Not the entire process, rinse tanks, dragout etc. Suspect HCl dip before Nickel strike?
Hydrogen concentration is too low in alkaline cyanide, so it is probably the Wood's Nickel bath (is current on when part enters strike?). Current density? Running current higher than metal deposits will generate hydrogen even in alkaline baths. Try sending test coupons after Nickel strike?
Acid Nickel plate would be sealed in by the Silver so baking probably moot. And 500 degrees plus spoils some alloys.
My industry experience has been Copper plate (usually alkaline cyanide) over steel before Nickel plate. Better adhesion to steel and closes up acid Nickel plating pores. By the way, most shops I worked for used Watt's (Sulphate) Nickel for strike and plate.
Plate per spec or particular product? Fastener? Solderability? Alkaline (Sulfite) Gold and alkaline Copper plate directly on Stainless Steel. You are already using a alkaline Silver strike.
Stephen Jacks
- Seattle, Washington