World's #1 finishing resource since 1989
No login needed: Chime right in
topic 1873
Primers for galvanized metal
1998
Q. Looking for cheap method for priming galvanized metal before painting a way to make paint stick to galvanized metal using preferably polyester resin
Thank for your help
Menier
menier abel
- france
---
1998
A. Hi, Menier. The answer depends on whether you are a manufacturer wishing to do this in-house on thousands of parts, or an end user trying to paint one object, though. There are primers that are intended to provide good adhesion on galvanized surfaces. But if you are a manufacturer, a zinc phosphate pretreatment system will prove far better than a can of primer. The topic is the subject of a FAQ here. Good luck.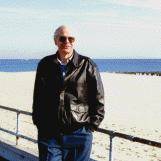 Ted Mooney, P.E.
Striving to live Aloha
finishing.com - Pine Beach, New Jersey
---
1998
A. If you already are set-up to paint galvanized, I have had excellent success in the past with using an acid etch primer. Acid etch primers are best used when a chromate is not applied over the galvanized coating. One must specify to the galvanize processor to omit the chromate. There are countless articles on painting galvanized material.
Ward Barcafer, CEF
aerospace - Wichita, Kansas
---
1998
Q. I need your articles (your best method).
MOON GU,OH
- SEOUL,KOREA
---
2007
Q. I have got some big galvanized gates to prime and paint. I think there is chromate present in the galv; (it's shiny!) What's the best way to prime this surface?
Peter O'Callaghan
building - Charente, France
---
2007
A. Ideally they would be sent to a shop for a phosphatization process, Peter. This may not be practical for installed gates, leaving you to scrub them with trisodium phosphate [affil. link to info/product on Amazon], and apply a Galvanized Metal Primer [affil. link to info/product on Amazon]. Good luck.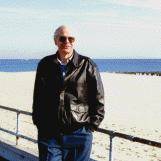 Ted Mooney, P.E.
Striving to live Aloha
finishing.com - Pine Beach, New Jersey
---
---
Painting a galvanized metal building
December 7, 2014
Q. Have a 20x40 steel building it looks like it is galvanized. I would like to paint it and would like to know the proper procedure. Thanks
rod beadow
- kingsville ontario canada
---
December 2014
A. Hi Rod. This has been addressed a number of times here; as mentioned you can start with our FAQ, which links to many of those discussions. I suggest you read them to understand the tricky issue of adhesion to galvanized surfaces.
But the short answer is that, unless you are willing to do truly extensive prep work, including as a minimum: scrubbing with detergent, followed by sweep blasting, followed by T-washing, then careful inspection, followed by immediate priming, success can't be guaranteed. All that can be proposed otherwise is things that may work. The issue is that, depending on age/weathering, thickness of corrosion products, and whether the surface had a chromate brightening quench, lesser pretreatment may or may not adhere.
I would suggest that you find a small area of your building that you think is representative, wash it with detergent, make sure it's completely dry, then try a self etching primer. If it hasn't blistered by spring and can't be flaked off with a wire brush, you're probably ready to try that approach. If it comes off, then sweep blasting and T-wash priming would probably be necessary for proper adhesion. Best of luck.
Regards,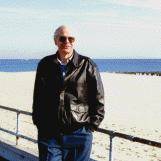 Ted Mooney, P.E.
Striving to live Aloha
finishing.com - Pine Beach, New Jersey
---
December 7, 2014
A. Another approach is to use time.
If you wait for galvanizing to weather (it has to be in the weather), then painting can be done with reasonable adhesion. It takes years though, perhaps 4-8 years depending on the environment.

Still another approach is to use one of the newer paints of a silane base which are designed to paint straight onto fresh galvanizing without any pretreatment. I don't know which countries there are available in, but do know they're on the market in UK, Belgium, Ireland. There are various brands.

Geoff Crowley
Crithwood Ltd.

Westfield, Scotland, UK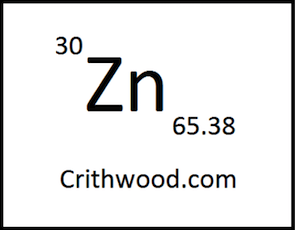 ----
Ed. note: Some external links that may be helpful are "Sherwin Williams: Peeling - From Galvanized Metal" at
www.sherwin-williams.com/homeowners/ask-sherwin-williams/problem-solver/peeling-cracking/peeling-from-galvanized-metal/

... and "Environmentally Friendly Anti-Corrosion Primers for Hot-Dip Galvanized (HDG) Steel" at
www.asminternational.org/documents/10192/1849770/05216G_Sample.pdf
---
March 17, 2015
Q. You say alkyd primers should be avoided for coating galvanized steel. Assuming water based paints are permeable to water vapor, I believe it would be best to avoid those too. What's left?
Ross Wilkinson
- San Francisco, California USA
---
March 2015
A. Hi Ross. My understanding is that the latex primers for this purpose work pretty well. You can put a top coat of something else on after you've secured good adhesion.
Geoff suggests investigating silanes, and the ASM article talks about that. The Sherwin Williams article says acrylics. Good luck.
Regards,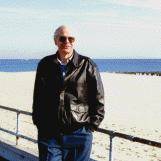 Ted Mooney, P.E.
Striving to live Aloha
finishing.com - Pine Beach, New Jersey