World's #1 finishing resource since 1989
No login needed: Chime right in
topic 1862
White finish for Stainless Steel Crowns
1998
Our company is looking for a method for applying a thin white finishing coat on stainless steel dental crowns. Most of our attempts have resulted in an off-white color, or a coating that cracks when the crown is crimped or molded to fit the tooth.
Phil Horton
dental mfg - Baldwin Park, California
---
1999
My son's porcelain facing came off his stainless steel crown and they cannot get it to stick back on. I'm very reluctant to put him through the trauma of replacing the entire crown. Any suggestion on a white or whiteish coating that will actually STICK?!?
m. maxwell
---
1/28/99
As you can see, we are not getting a lot of easy responses to this question. I never realized that the white coating comes off crowns! I guess I have been fortunate. This sounds like using a black magic marker to cover scratches in a black anodized coating. Any coating you could apply in situ is not going to hold up.
What kind of trauma did crown have to go through to have the white coating come off in the first place? What would a dentist say about a crown that loses its white finish?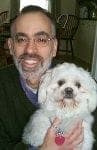 Tom Pullizzi
Falls Township, Pennsylvania
---
1999
I searched for the answer to a problem of applying of white cover on stainless steel dental crowns long time.
I investigated vacuum deposition. I investigated applying cover by a method micro - arc - anodizing.
Unfortunately good outcomes are absent.
If you have satisfactory results, inform me please.
Beforehand I thank
Hennadzy V. Mosalyov
Optical Machine-Building Plant in Smorgon, the Republic of Belarus
---
2000
My name is Ed Matthews. I've been problem solving metal & plastic components for over 10 years. Currently, I am in the Dental industry and do sell stainless steel crowns. My previous experience in metal finishing is that stainless steel is difficult to finish. BUT... What if you ENCAPSULATE the crowns with a tooth colored material that the base material or filler is already being used in the dental market!
Ed Matthews